Posted on October 14, 2021 by Fusion Connect
Fusion Connect is focused on helping our customers transition to the workplace of tomorrow and successfully operate a Connected Enterprise. Read on for a seasonal glimpse at our latest cutting-edge solutions.
Combat Potential Attacks with Microsoft Defender for Endpoint
During the pandemic, our customers have faced unpredictable challenges and, nearly overnight, have had to quickly adapt in the face of a new hybrid work environment, evolving sophistication and scope of threats, and global and economic uncertainty.
Customers are looking for solutions that help them prepare and adapt with security innovation that offers the best protection, detection, and response in their multi-cloud, multi-platform environments and empowers IT professionals to move ahead of the speed of an attack.
Fusion Connect now offers Microsoft Defender for Endpoint, an unmanaged solution that features exceptional optics and automated security.
Stay ahead of network threats with a cloud-powered solution that offers the best protection, detection, and response in your multi-cloud, multi-platform environments.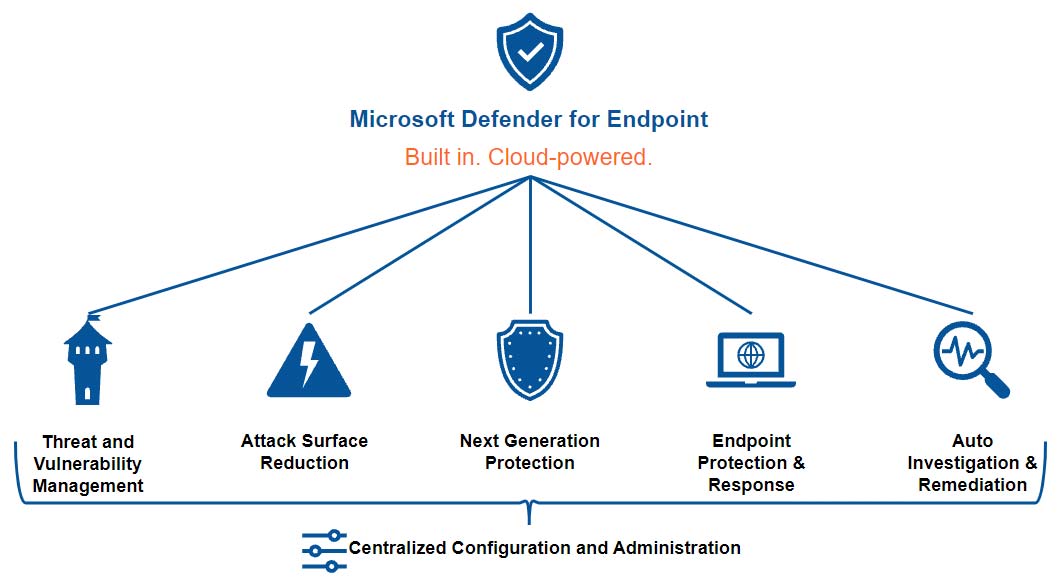 ---
Next-level Customer Engagement with CCaaS
In today's hyperconnected world, customers expect communication options in multiple formats, not just the traditional phone of the call center. This expansion of channels encompasses text, chat, mobile, social, and web, mirroring how people approach shopping and obtain care or services. It's an omnichannel world for customer care as well as sales and support. Unifying these disparate channels streamlines the customer journey and helps ensure a successful experience and strengthens brand loyalty.
Contact center environments are moving to the cloud, as businesses of all sizes realize two things:
Running their own contact center ecosystems in today's omnichannel world is not an easy or cost-effective task.
Customer service is too important to rely on traditional solutions that offer half as many capabilities as cloud-based contact center services.
Fusion Connect's CCaaS Enterprise solution provides cost savings, flexibility & agility, functionality, and security for our customer's contact center environment.
---
Bundle and Save with SD-WAN Bundles
Since the pandemic began, companies like yours have been tasked with connecting their decentralized workforce in a resilient, secure, and effective way. As businesses embrace the new hybrid workforce model, seamless and secure access to applications and services anytime, anywhere, and via any device has never been more critical.
Companies need agility and control to optimize network and application performance. Unexpected circuit outages can be detrimental to your business and recovering from a severe network interruption can take hours or even days.
Now is the perfect time to ramp up network performance. Prevent downtime with SD-WAN + Internet starting at $279 per month with free professional installation.
Protect your business with optimized, resilient, and secure networking and connectivity bundles from Fusion Connect:
Optimized
Starting at
$279/mo.
SD-WAN
Internet Access of > 100 Mbps download speed
Most Popular
Resilient
Starting at
$329/mo.
SD-WAN
Internet Access of > 100 Mbps download speed
Wireless LTE Failover
Secure
Starting at
$349/mo.
SD-WAN
Internet Access of > 100 Mbps download speed
Wireless LTE Failover
UTM Security
Offer available to new customers only. Terms and conditions apply.
---
Collaborate using FusionWorks Pro with Microsoft Teams
Microsoft Teams is the preferred collaboration platform of choice for many companies to enable remote and in-office workers. Still, the platform does not include the many calling features found in a hosted PBX.
Now, with FusionWorks Pro & Microsoft Teams, companies can enable their employees to communicate seamlessly with other team members, customers, and trading partners using a full-featured hosted PBX. Coupled with the collaboration power of Microsoft Teams, including video and chat services, the platform becomes a proper UCaaS solution.
FusionWorks Pro is designed to replace legacy, on-premise telephone systems with an advanced next-generation voice network equipped with an unsurpassed feature list. FusionWorks Pro includes Voice or VoIP telephony, Advanced Call Routing, and so much more!
Dive Into FusionWorks Pro with Microsoft Teams
---
Need Help with Your Remote Workforce Setup?
Fusion Connect manages, orchestrates, and secures the critical technology infrastructure that enables the connected enterprise. Contact us for more information at 1-866-992-8886.