Sharing a large file with someone in your organization can be a challenge. Email attachment file size is often limited, and you may simply not have time to chase down alternative methods such as getting permissions from IT to use a shared network drive or FTP server.
Share a Big File with UC
Sharing files (very large ones, in fact) is one of the many things you can do with Fusion Connect Unified Communications (UC). It's as easy as 1-2-3.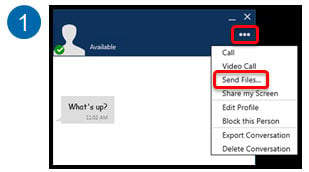 Open a chat with the person you want to receive the file.
Select More Options (the three dots near the upper right corner).
From the drop down, select Send Files.
Browse to the file you want to send, select it, and click Open.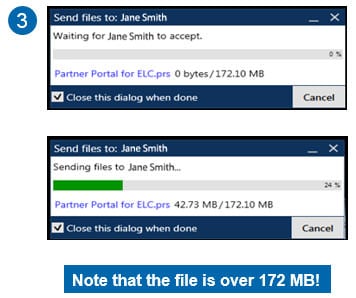 A file transfer status window will open.
The recipient needs to accept the file, and the transfer will start.