3 Connectivity Issues SD-WAN Will Help Solve
Posted on March 23, 2021 by Fusion Connect
Nationwide, companies have been forced to adopt a hybrid workplace strategy that includes traditional site-based and remote employees using managed and unmanaged connectivity services. Connecting these locations in a resilient, secure, and effective way is becoming an increasingly difficult challenge. To remain competitive and productive, companies must enable seamless and secured communications between their customers, employees, and partners, regardless of their location. Read on to find out how SD-WAN can boost the performance of your connected enterprise.
For years enterprise-level firms have relied on MPLS architecture to maintain security and speed for their networks. However, the rigid MPLS spoke-and-wheel architecture is no longer enough for an enterprise that needs top speed and latency performance at all branches of its operations. Cost and roll-out times remain an issue with MPLS. This is where SD-WAN is a great alternative. Learn the benefits of SD-WAN so that you can make an informed decision for your network.
What is SD-WAN?
In its simplest form, SD-WAN allows users to use cost-effective, secure, high-speed connections that can add redundancy while connecting multiple locations.
Modern SD-WAN implementations provide companies with the agility and control necessary to optimize their network for application prioritization and protection via a single edge device and a feature-rich, self-service portal. This ensures connection availability, manage enhanced security for company locations and remote power users, and aggregate a large volume of VPN connections used by the hybrid workplace.
SD-WAN Can Help Solve:
Businesses see many benefits from using SD-WAN. It works across different combinations of circuits and dynamically optimizes traffic over multiple links; enabling connectivity to remove sites, data centers, and SaaS applications. It gives customers full control over network policy decisions and provides strong security options. With guaranteed real-time application performance and a compelling ROI, SD-WAN is a great choice for many businesses.
1. The Pain of a Downed Connection
Unexpected circuit outages are detrimental to company performance. Whether it's caused by natural disasters or cut cables, recovering from a severe network interruption can take hours, even days. Today's businesses rely heavily on constant and reliable Internet access. An hour of downtime can cost a business money, having a material effect on productivity and profitability.
SD-WAN allows the use of multiple circuits, which mitigates outages by providing automatic circuit-level fail-over. With SD-WAN, one can control the prioritization application data traveling over the network. Do more than keep your network up and running, make sure it's prioritizing the applications your workforce relies on.
2. Cybersecurity and Data Breaches
Between January and September 2019, over 7.9 billion data records were exposed — a 33% increase from the same time in 20181. Although hackers are obvious culprits in uncovering this data, often, they had a helping hand from human error resulting in a data breach. These exposures can have a significant financial impact, cause customer churn, and damage a company's brand and reputation.
Modern SD-WAN solutions have inherent IPSec Tunnels with every deployment coupled with built-in NextGen Firewall capabilities. The platforms can be further secured with a dedicated Unified Threat Management (UTM) platform as an available option. Combine with Remote Access VPN to compliment your SD-WAN deployments and enable secured connections for your hybrid workforce.
3. Costly Systems and Equipment
Many companies find themselves heavily invested in legacy WAN technologies and equipment. The changing landscape warrants the question: "How do we simplify and optimize our communications while improving productivity and efficiency gains?" To this end, technology departments are grooming their networks to support this transformation and leveraging new functionality to provide their hybrid workers with a positive user experience.
SD-WAN will optimize any combination of network access, which means that companies can eliminate outdated and costly access types from their network. SD-WAN can also enable remote users with a secured VPN, allowing access to corporate resources as if they were still at the office. No matter if users are working in-office or remotely, customer-edge gateways can optimize SaaS and Multi-cloud access performance.
Let's start the conversation.
Fusion Connect manages, orchestrates, and secures the critical technology infrastructure that enables the connected enterprise. For more information about our SD-WAN Portfolio, call us at .
12020 data breaches - the most significant breaches of the Year: IdentityForce®. (2021, February 22). Retrieved March 09, 2021 from https://www.identityforce.com/blog/2020-data-breaches
Microsoft Teams
Calling Services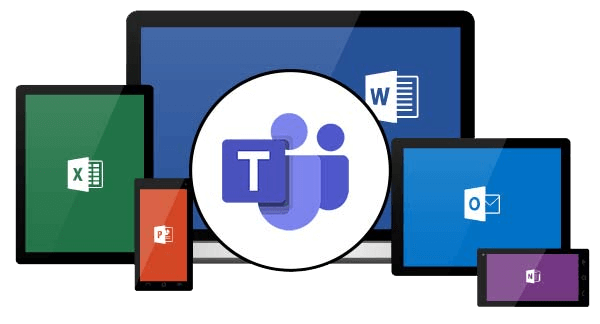 Make calls to mobile devices and landlines through Microsoft Teams with Operator Connect.

Expert insights, exclusive content, and the latest updates on Microsoft products and services - direct to your inbox. Subscribe to Tech ROUNDUP!
Is Your Internet Speed Performing As Promised?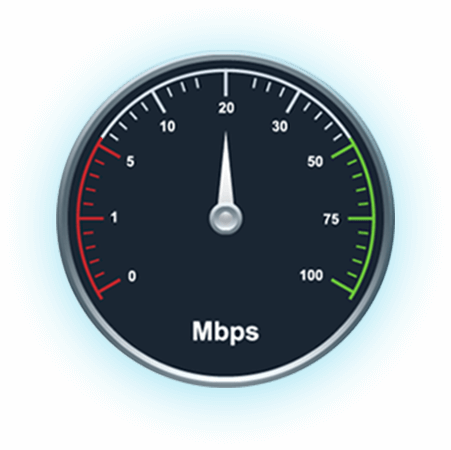 Measure your internet speed and get insight on jitter and latency.