Avaya Alternatives
Posted on July 26, 2023 by Fusion Connect
In the realm of business communication, finding the right solution is crucial for seamless collaboration and efficient workflow. Avaya has long been a prominent player in the industry, offering a comprehensive suite of communication tools and services.
However, with a rapidly evolving market and diverse business needs, exploring alternative options has become imperative. In this blog post, we will explore the world of Avaya alternatives, discovering different communication solutions that can meet the unique requirements of your business.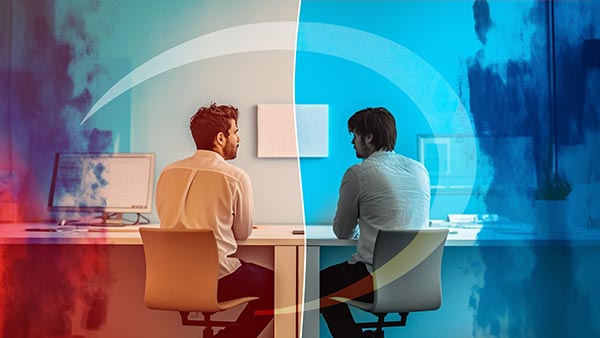 Connecting the Dots: Every business has unique communication requirements based on its size, industry, and specific workflows. Avaya may not always align perfectly with these needs. Exploring alternatives allows businesses to find communication solutions that are better suited to their specific requirements, ensuring optimal functionality and efficiency.
Microsoft Teams as an Avaya Alternative
As a leading collaboration platform, Microsoft Teams offers a robust alternative to Avaya. With its integration of chat, video conferencing, document sharing, and calling features, Microsoft Teams provides a comprehensive communication and collaboration environment. It offers a user-friendly interface, seamless integration with other Microsoft products, and the ability to scale according to the size of your organization. Whether you have a small team or large enterprise, Microsoft Teams can provide a powerful communication solution.
Zoom instead of Avaya
While it initially gained recognition for virtual meetings, Zoom has expanded its features to include chat, file sharing, and even cloud phone systems. Zoom's intuitive interface, high-quality video and audio, and extensive integrations make it a viable Avaya alternative, especially for businesses with a strong emphasis on remote collaboration and virtual meetings.
Cisco Webex as an Alternative to Avaya
With features such as video conferencing, messaging, file sharing, and whiteboarding, Webex provides a versatile platform for real-time collaboration. Its security features, scalability, and seamless integration with other Cisco products make it an attractive option for businesses seeking a reliable communication solution.
Ring Central Compared to Avaya
Ring Central's robust set of features, flexible pricing plans, and ease of implementation make it a compelling alternative to Avaya. The scalability and ability to integrate with popular business tools make it suitable for businesses of all sizes and industries.
8x8 vs. Avaya
With its advanced features, global reach, and focus on customer experience, 8x8 is an attractive Avaya alternative. It offers flexibility in terms of deployment options, making it suitable for businesses with diverse communication needs.
Exploring the Relationship: Microsoft Teams Calling and Avaya Alternatives in Business Communicaiton Solutions
Avaya alternatives, such as Microsoft Teams Calling, offer businesses different options when it comes to their communication needs. While Avaya focuses on providing a dedicated communication system, Microsoft Teams Calling combines calling functionality with a broader collaboration platform. This allows businesses to streamline their communication and collaboration efforts within a single platform, eliminating the need for separate systems and improving overall efficiency.
Share What You Know and Stay in Touch
If you've learned something from this blog, don't be shy about telling your friends and coworkers about it. Sign up for Fusion Connect's Tech ROUNDUP newsletter if you want to learn about the latest tech news and trends.
References:

Top Avaya Competitors & Alternatives 2023, Gartner Peer Insights
Microsoft Teams
Calling Services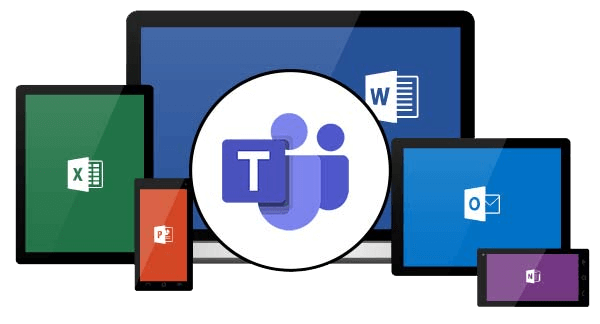 Make calls to mobile devices and landlines through Microsoft Teams with Operator Connect.

Expert insights, exclusive content, and the latest updates on Microsoft products and services - direct to your inbox. Subscribe to Tech ROUNDUP!
Is Your Internet Speed Performing As Promised?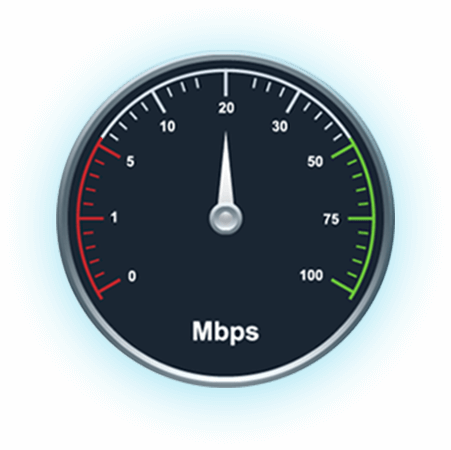 Measure your internet speed and get insight on jitter and latency.