Configure Direct Routing
A Step-by-Step Guide
Posted on April 24, 2023 by Fusion Connect
With Direct Routing, employees can use Microsoft Teams as a one-stop-shop for all their communication needs, including voice calls, video conferencing, instant messaging, and file sharing. Employees can collaborate seamlessly and efficiently, without needing to switch between multiple applications. Through scalability and flexibility, businesses can customize their phone system and scale up or down according to their needs.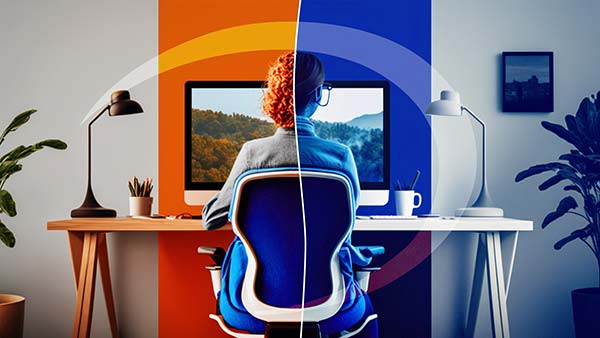 Connecting the Dots: Learning to configure Direct Routing for Microsoft Teams can make work easier by enabling businesses to make and receive external calls directly from their Microsoft Teams interface, eliminating the need for separate phone systems or applications.
Configure Direct Routing
Microsoft Teams has become an important communication tool for many organizations because it offers a single place to chat, hold video conferences, share files, and do other things. But you need to set up Direct Routing if you want to use Microsoft Teams as your main phone system.
With Direct Routing, you can connect Microsoft Teams to the Public Switched Telephone Network (PSTN), which lets you use the Teams app to make and receive phone calls. In this guide, we'll go over the steps you need to take to set up Direct Routing and enable Microsoft Teams Voice services.
Get the Right Permissions for Direct Routing
You need to have the right licenses in order to set up Direct Routing for Microsoft Teams. First, you need a license for the Microsoft Phone System. Second, you'll also need a Direct Routing or Calling Plan license. A Calling Plan is a service run by Microsoft that gives Microsoft Teams users phone numbers and talk time. With Direct Routing, you can use your current phone carrier and phone numbers with Microsoft Teams. Before you start, make sure you have the right licenses.
Set Up Your SIP Trunk for Direct Routing
A Session Initiation Protocol (SIP) trunk is needed to connect Microsoft Teams to the PSTN. A SIP trunk is a virtual phone line that connects your business to the PSTN through your internet telephony service provider (ITSP). You can set up a SIP trunk with a third-party ITSP or use Microsoft Phone System Direct Routing, which is Microsoft's own ITSP. Microsoft gives you a list of certified SBC vendors who can help you set up your SIP trunk.
Configure Your Session Border Controller (SBC) for Direct Routing
Your Session Border Controller (SBC) is the link between your Microsoft Teams account and your ITSP. For your Direct Routing deployment, the SBC manages call traffic, security, and quality of service (QoS). Microsoft supports a variety of SBCs from companies like AudioCodes, Ribbon, and Oracle, among others. You'll need to set up your SBC so that it works with your ITSP and Teams settings.
Set Up Direct Routing Settings for Your Team
After you've set up your SIP trunk and SBC, you'll need to change your Microsoft Teams settings to use Direct Routing. This is done by adding a PSTN usage record to your Microsoft Teams dial plan and making a new voice route. You'll also have to set up your emergency calling and location settings.
Test Your Setup for Direct Routing
It is important to test your Direct Routing setup before you start making and receiving phone calls. Microsoft suggests using the Microsoft Teams Diagnostics Portal and making test calls to both internal and external numbers to check the quality of your calls. You should also test your emergency calling settings to make sure they work as they should.
The Top Five Reasons to Set Up Direct Routing
With Direct Routing, you can make Microsoft Teams your main phone system and use all its features and benefits.
Here are the top five reasons why setting up Direct Routing for Microsoft Teams is a good idea:
Cost Savings
With Direct Routing, you can use your own SIP trunks and internet connection. Compared to Microsoft's calling plans, this can save you a lot of money.
Flexibility
With Direct Routing, you can choose your own phone company. This gives you more control over your calling plans and more options.
Better Call Quality
If your telephony provider has better voice codecs and call routing options, you might be able to improve call quality by using your own provider.
Better Global Coverage
Direct Routing works with a wider range of phone companies, including some that aren't covered by Microsoft's calling plans. This lets you reach more people around the world.
Integration with Existing Infrastructure
Direct Routing can be added to your existing phone system, such as PBXs and SIP trunking, making the switch to Microsoft Teams Calling easier and less disruptive.
Overall, Direct Routing can help you save money, gain flexibility and control, improve call quality, increase global coverage, and work with your existing infrastructure.
Comparing Direct Routing with Operator Connect for Microsoft Teams
Direct Routing and Operator Connect are two ways to connect your telephony infrastructure on-premises to Microsoft Teams. Direct Routing gives you more freedom and control over your routing infrastructure, while Operator Connect is a managed service that gives you a turnkey solution.
Direct Routing is better for larger companies that already have a phone system and the technical know-how to run it. Operator Connect, on the other hand, is better for smaller companies or people who want a fully managed solution.
In the end, the choice between the two options will come down to the needs and resources of your organization.
Why Configure Direct Routing
Setting up Direct Routing for Microsoft Teams may seem challenging, but it doesn't have to be. You can easily set up Direct Routing and experience smooth communication with the right licenses, SIP trunk, SBC, Microsoft Teams settings, and testing. If you're not sure you can set up Direct Routing on your own, you might want to work with a Microsoft Teams consultant who can help you.
By making sure that all the requirements are met, setting up Direct Routing will let your organization use all the powerful communication and collaboration tools that Microsoft Teams has to offer.
If you need help setting up Direct Routing for Microsoft Teams or have questions about how to do it, you can get in touch with the experts at Fusion Connect, or, Microsoft has a lot of documentation and support resources to help you.
Microsoft Teams
Calling Services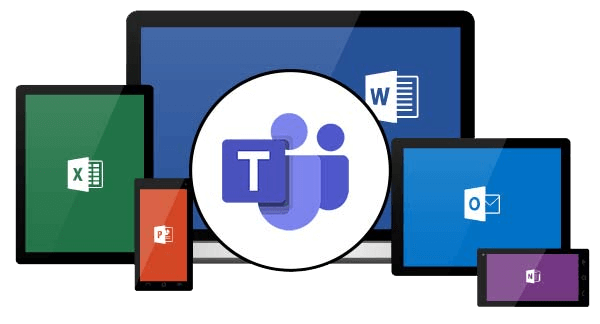 Make calls to mobile devices and landlines through Microsoft Teams with Operator Connect.

Expert insights, exclusive content, and the latest updates on Microsoft products and services - direct to your inbox. Subscribe to Tech ROUNDUP!
Is Your Internet Speed Performing As Promised?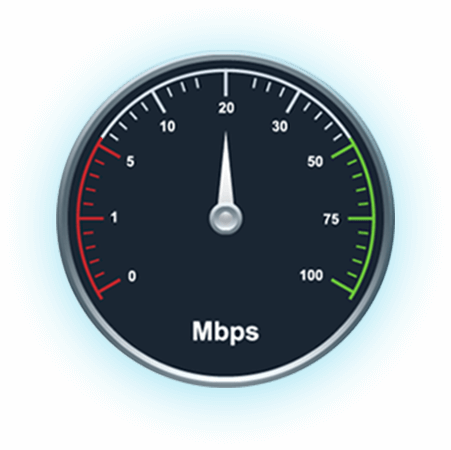 Measure your internet speed and get insight on jitter and latency.