Customers Overwhelmingly Want Seamless Support Experience
And They're Willing to Spend Big for It
Posted on February 27, 2023 by Fusion Connect
Extra legroom on a transatlantic flight. Line-hopping privileges at an amusement park. Professional movers for a cross-country relocation.
These are times when folks are often willing to pay a little more for an improved experience. You can now add customer service to that list.
Customers have overwhelmingly shown they're willing to spend more for better service, according to a recent survey commissioned by Fusion Connect in partnership with Gartner Peer Insights™. Of the 300 executives and directors across the information security and information technology industries who were surveyed, 91% would pay more per year for better customer service, with a majority (52%) willing to pay 6-15% extra and about a quarter (24%) open to paying whatever it takes to receive a better experience.
That alone should tell you all you need to know about the sentiment toward customer service. Customers have grown tired of making multiple requests for the same issue, being passed around to multiple agents, and waiting on hold for too long — all reasons they'd consider switching business providers.
And those frustrations are setting in even though customers have more options than ever to reach a support team — telephone, email, live chat, text messaging, social media, or any combination of channels. That accessibility makes customers feel more emotionally connected with a business, but they also want the interactions to be seamless and resolved quickly.
Although many businesses reported losing money because of unresolved issues, a negative experience is going to wind up costing them in more areas than their bottom lines. They should be evaluating their approach to customer service to determine what they can do to go above and beyond and build lasting relationships with their buyers.
That's just our two cents. Now, let's see how far it goes.
Five Significant Findings from Our Survey
Here are five of the most significant findings from our survey about the state of customer experience, including what's working and what isn't:
A frustrating contact center experience is a significant turnoff.

Nobody wants to reach out to customer service. They just want things to work. And when they must continually raise their issue, it can be enough to make them seek another business provider.

Nearly two-thirds (63%) of those surveyed would consider changing providers if they're continually making requests for the same support need. The timeliness of the response is also a concern: 52% listed being passed to multiple agents as a reason why they'd consider a switch, 44% agreed that not being able to speak to an agent is another, 43% consider being put on hold for too long to be a reason for change, and 31% would make a move if they're waiting too long for a result.

Resolving an issue shouldn't take much effort.

Likewise, customers don't want to jump through hoops to have their problems fixed. They expect agents to understand what has gone wrong and make steady progress toward a resolution.

More than a third (37%) consider a seamless interaction — one free from technical glitches with a quick resolution — to be the most important part of the customer experience. A quarter (25%) want to reach the provider when and how they want, 16% want to connect with someone who knows them and can help resolve their issue, and 14% want the provider to proactively reach out to discuss likely issues and offer solutions.

Positive experiences keep the relationship going…

As they say, one good turn deserves another. A fulfilling customer service experience creates trust, leading to repeat business and referrals — in other words, the foundation for a thriving business.

Four in 10 (40%) would recommend a product or service to others if they've had a positive business experience. More than half of all respondents would keep investing in that relationship, with 19% continuing to use the product or service, 17% using it more frequently, 10% increasing their spending on it, and 9% renewing it.

…But, negative experiences can prove costly.

On the other hand, 45% of those surveyed would write a complaint or respond negatively to a survey following a negative business experience. Some take their objections further: 21% would never do business with the supplier again, 15% would reduce the amount they spend with the supplier, and 6% would change suppliers. Moreover, 67% said their business has taken a financial hit because of unresolved customer service issues, showing a negative experience's impact on the bottom line.

Just like you only get one chance to make a first impression, you may only get one chance to satisfy a customer. Make sure to seize the opportunity.

Multiple channels lead to a stronger connection.

People no longer need to pick up a phone to contact customer service. They can have that interaction on their terms, reaching out whenever and however they want. That familiarity helps customers develop a favorable view of a business.

Fifty-five percent of respondents listed their ability to reach customer care via multiple channels as a reason why they feel emotionally connected to a business. Similarly, 45% listed interactions over social media as a reason why they get that feeling, 39% said they feel it based on the company's mission and vision, and 31% experience an emotional connection when they feel the company cares about their needs.
A Modest Investment, But a Major Impact
It's clear that customer satisfaction is strongly linked to the financial and emotional investments made in a company's products or services. Businesses will suffer mightily if they aren't doing everything they can to keep their customers happy.
Think of customer service as an investment and not an expense. Only by providing the best possible care and concern for your customers can you create the trust and loyalty essential to a fruitful business relationship.
It may seem like a little thing, but it goes a long way.
About the Survey
We polled 300 executives and directors at the manager level and above across the North American information security and information technology industries for this survey, which was conducted online and within the Gartner Peer Insights™ community from Oct. 23 to Dec. 7, 2022. For complete survey methodology, please contact Ruzanna Tantushyan at PR@fusionconnect.com.
This content, which provides opinions and points of view expressed by users, does not represent the views of Gartner; Gartner neither endorses it nor makes any warranties about its accuracy or completeness.
Microsoft Teams
Calling Services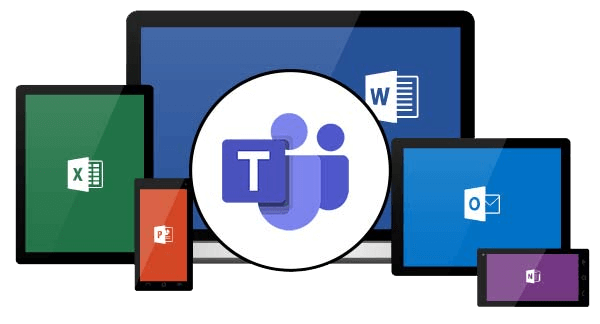 Make calls to mobile devices and landlines through Microsoft Teams with Operator Connect.

Expert insights, exclusive content, and the latest updates on Microsoft products and services - direct to your inbox. Subscribe to Tech ROUNDUP!
Is Your Internet Speed Performing As Promised?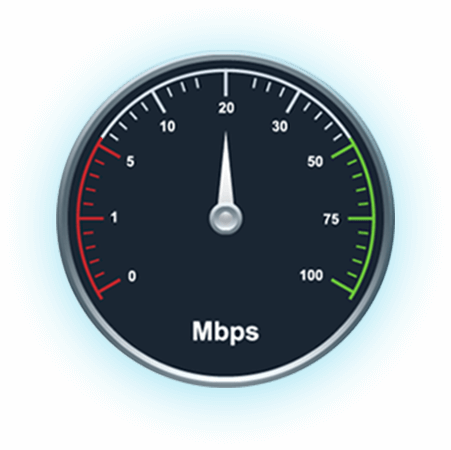 Measure your internet speed and get insight on jitter and latency.