Do More with Managed Services
Posted on August 10, 2022 by Melissa Plummer
IT networks are fully virtualized and business needs continue to grow. This shift brings a more complex environment to manage. To accommodate for these challenges, organizations are finding it best to use Manage Service Providers (MSPs) to ensure future business success.
Think about where your organization is at now. Where do you want it to be, and how do you plan to get it there? MSPs keep up with company demand and create a seamless path for reaching business goals. Accomplish more by utilizing a Managed Service Provider. Be more proactive, gain more knowledge, gain more time, and create more goals.
Be MoreProactive Through Managed Services
Mid-sized companies find the most value when using MSPs. With the capability to reduce various internal costs, you can save money without disrupting productivity. This includes costs that are associated with hiring more internal IT staff such as training, benefits, retaining employees, and salaries.
Due to the current shortage of cybersecurity talent, many employees are expected to wear multiple hats within their organization. Recent trends show that these employees are leaving the company after being overworked. Eliminate this threat of burnout and improve your work environment!
Hiring to backfill positions is not only costly in terms of money, but it steals away valuable as well. MSPs are a quick way to fill in the gaps where help is needed. They can be brought on immediately, eliminating the costs associated with time gaps and the recruiting process.
As your organization grows, don't find yourself paying for services that you don't need. It is important to have the capability to scale your services to fit your requirements as they change. The scalability that comes with Managed Services helps to strategically spend your budget. How would scaling the costs of your IT services impact your budget performance for next quarter?
Managed Services offer predictable and consistent pricing. They provide a bundled price with only one invoice to worry about. This takes away the stress that comes with managing multiple monthly payments. A fixed cost eliminates unexpected expenses. Your price remains consistent, no matter how much support is needed at any given point in time.
Gain More Knowledge with Your Managed Service Provider
In a fully virtualized work environment, IT needs should be top of mind. It is more important now than ever to ensure that you have a network both you and your customers can rely on.

To differentiate yourself from competitors, take advantage of highly sought-after MSP experts and increase efficiency that ensures your IT environment is well-managed.
When your network is managed through a third party, in-house staff can turn their attention towards other projects. This gives the opportunity to allocate resources strategically. Managed Service Providers allow internal staff to focus their attention on company goals with an ease of mind.
With seamless integration, Managed Services enable businesses to push forward confidently. It doesn't take much to onboard an MSP to your current environment. These IT experts can adapt quickly to your needs.
Create More Time Through Managed Service Providers
As an extension of your IT department, your Managed Service Provider puts your organization's needs first. They are available to dedicate their full time and attention to your IT needs, so you don't have to.
MSP Experts are available 24/7. They continuously monitor your network, making it possible to identify and address any problems as they happen. With this increased response time, it minimizes the potential impacts a disruption can have on your business.
A good MSP will detect, respond, and manage any disruption so quick - it doesn't impact your business at all.
Reach More Goals Using an MSP
Gain the ability to grow your business and accelerate towards new goals. Which Managed Service are you interested in learning more about?
Managed Communications
Communicate with ease through a unified communications model. This will free up both your budget and your company resources, allowing you the opportunity to invest in new initiatives.
Managed Connectivity
Be connected with reliable and available technology. Focus on running your core business without the worry of keeping your infrastructure running.
Managed Security
Stay protected with control and visibility over your distributed landscape. Keep up with and adapt to changing security requirements, giving you ease of mind to focus on your business goals.
Microsoft Teams
Calling Services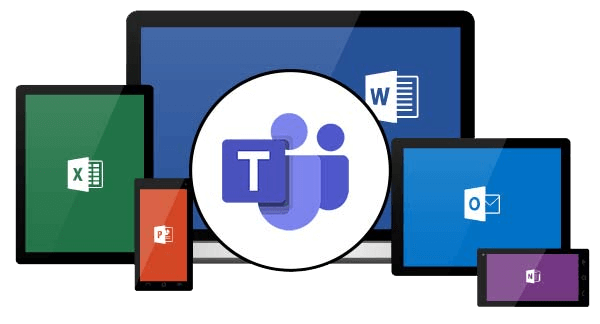 Make calls to mobile devices and landlines through Microsoft Teams with Operator Connect.

Expert insights, exclusive content, and the latest updates on Microsoft products and services - direct to your inbox. Subscribe to Tech ROUNDUP!
Is Your Internet Speed Performing As Promised?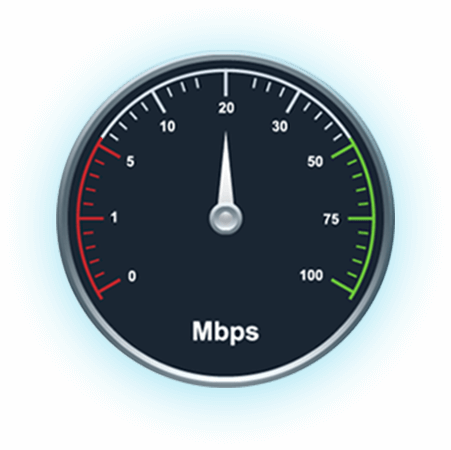 Measure your internet speed and get insight on jitter and latency.