DRaaS: What is DRaaS and What Differentiates Services?
Posted on November 14, 2017 by Fusion Connect
The Disaster Recovery as a Service market has been getting a great deal of attention in recent months. Hurricanes, flooding, and other extreme weather events have put the need for data backup and recovery systems into the spotlight. Cloud computing has been making advanced disaster recovery systems more accessible for businesses. These factors are coming together to contribute to a rapidly growing market for DRaaS technologies. Markets and Markets found that the global DRaaS market is projected to expand at a compound annual growth rate of 41.8 percent for the period of 2017 to 2022.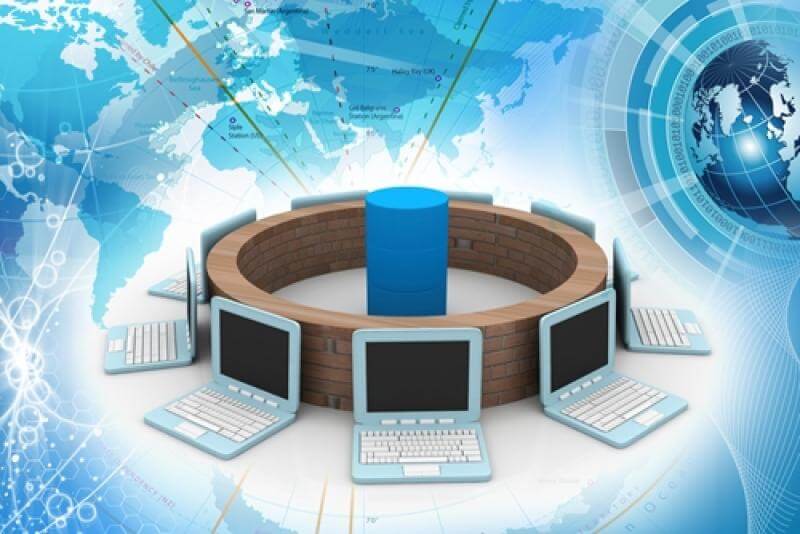 With DRaaS solutions gaining popularity, organizations must ensure they clearly understand what to expect from the service model and what to look for in vendors.
What is DRaaS?
A DRaaS setup is typically a configuration that will automatically synchronize data and application capabilities from a business' primary IT setup. In most cases, DRaaS is housed in the cloud.
Compared to data backup and recovery services, which typically gather information periodically and store that data in a secondary location, DRaaS has the advantage of being constantly up to date and easy to switch to in the event of a disaster.
Relative to setting up duplicate data center environments across multiple facilities, DRaaS offers reduced capital expenses by eliminating the need to own hardware.
A cloud-based DRaaS system offers organizations the ability to:
Quickly failover to a secondary configuration with zero or minimal data loss.
Maintain business continuity in the event of a downtime event in a company's primary data center.
Recover data quickly, in comparison to tape, or similar storage systems.
In practice, DRaaS takes the capabilities of formerly segregated disaster recovery strategies and bundles them into a single cloud service. It is, in essence, an all-in-one disaster recovery model. Because DRaaS does so much, it is particularly important to understand what to look for when determining which vendor is right for your needs.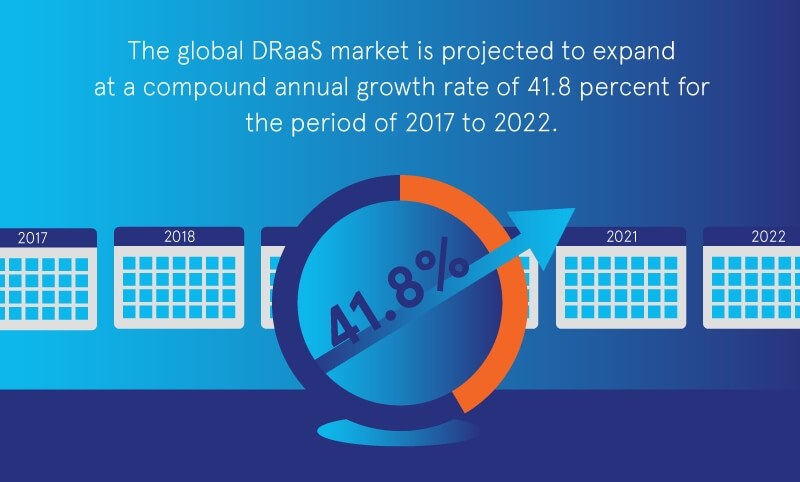 With DRaaS solutions on the rise, companies should understand what the capabilities are.
Key Vendor Differentiators for DRaaS
With DRaaS solutions offering such a wide range of capabilities, businesses must ensure the vendor they partner with can support the full cloud ecosystem surrounding the disaster recovery service. Key areas where DRaaS service providers can differentiate themselves include:
Network services: Redundant and high-performance network connections are critical in allowing for an efficient switchover to a backup configuration.
Security excellence: Keeping a backup setup safe when primary systems are attacked is invaluable. IT Pro Portal reported that DRaaS can be effective against ransomware, for example, as a company hit by such an attack can switch to the secondary configuration and move on just as if it never occurred, experiencing no loss of data.
Service and support: When a disaster strikes, you can't afford to be waiting on hold with your cloud provider. Vendors that specialize in customer-centric operational models can give clients a major edge when reducing the impact of a downtime event.
The DRaaS market is heating up, and businesses need to be calculated about choosing a vendor that aligns with their operational needs. The comprehensive nature of DRaaS may make it seem like most services are extremely similar, but the best cloud providers still find ways to differentiate themselves. At Fusion, we've built our DRaaS services around our history of excellence in networking, communications, and customer service. Contact us today to learn more.
Microsoft Teams
Calling Services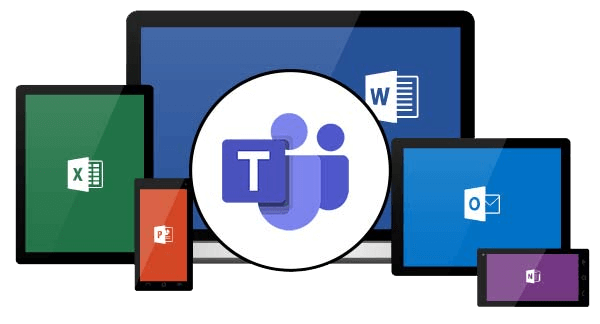 Make calls to mobile devices and landlines through Microsoft Teams with Operator Connect.

Expert insights, exclusive content, and the latest updates on Microsoft products and services - direct to your inbox. Subscribe to Tech ROUNDUP!
Is Your Internet Speed Performing As Promised?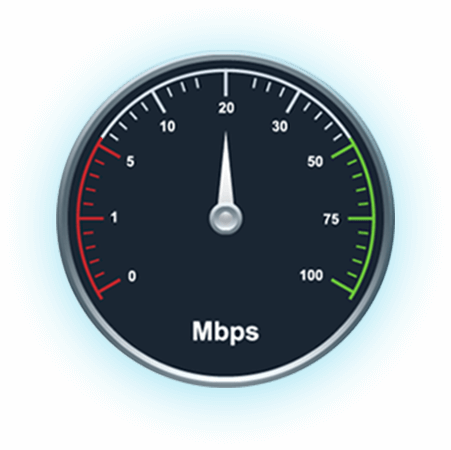 Measure your internet speed and get insight on jitter and latency.