Five Reasons Why Your Business Should Consider Hosted VoIP
Posted on May 13, 2013 by Fusion Connect
If you don't have plans to switch to hosted VoIP, your competitors probably do.
Five Reasons for Hosted Voice
Lower Costs
Increased Productivity
Flexibility
Mobility
Business Continuity
According to the results of a survey conducted by research firm Infonetics, the number of seats for hosted business VoIP and unified communications services is on track to more than double between 2012 and 2016. What does this mean for you?
Why are companies of all sizes moving away from legacy telephone networks and taking advantage of flexible and feature-rich Hosted VoIP services?
Cloud-based communications services can be a strategic way to improve business performance and keep pace with competitors (even larger ones) by lowering your capital and operating expenses. And, with Hosted Voice, you get advanced features that help provide a superior experience for everyone: employees, customers, partners, and clients.
We covered this topic a few years ago. But something this exciting and impactful bears repeating, and in the case of hosted business VoIP, here's why: the technology just keeps getting better. So here are the top-of-mind most compelling reasons to consider Hosted Voice, updated for 2013:
Lower Costs. A Hosted VoIP solution will allow you to integrate your business Internet access and voice needs onto a single access circuit. Also, the costs of Hosted Voice phone calls, with unlimited local and domestic long distance included, are lower than legacy phone systems. Many internet phone service providers offer free phones or free rental to offset some of the upfront cost. Plus, a predictable monthly fee covers everything including administration by the provider. Many companies save 20% up front and up to 50% percent off their monthly bill compared to traditional phone systems.
Increase Productivity with High-end (yet Affordable) Business-class Features. Hosted Voice solutions keep your staff better connected—wherever they are. Features such as Visual Voicemail (view, play and read voicemail and fax messages in email), Hosted Voice Mobile, and Find Me/Follow Me increase employee productivity and collaboration. What's more, a Hosted Voice solution can help you improve customer satisfaction. Once you look into the features of Hosted Voice, you'll see that they're just plain cool. And, cool hosted VoIP features help your company present a more professional and polished image. By implementing better methods of communicating with your customers and getting closer to them, you'll improve customer satisfaction—an important factor in keeping your relationship with them.
Flexibility. Managing old-fashioned communications systems is time-consuming and expensive. A Hosted Voice solution makes it easy to bring on additional services, make user changes, and increase capacity. In short, Hosted PBX services are powerful enough to exceed your needs.
Mobility. Hosted Voice is a road warrior's best friend. Need to take your local number with you while you travel? Don't worry; with Hosted Voice, you can make and receive calls using your VoIP number on your cell phone. Hosted Voice Mobile lets you take advantage of your desk-top features and calling plans from any device. Plus, you define how incoming calls are routed or forwarded for individuals or groups of callers, so the call automatically reaches you whether you're at your desk, on the road, or anywhere else.
Business continuity. Natural disasters and terrorist threats grab headlines daily. With Hosted Voice, it's easier to keep critical business communications operational if you experience a disaster or other service interruption. Because the internet phone service provider delivers Hosted Voice over the cloud, organizations can quickly shift to a company-wide teleworker plan if the main office is unavailable.
How else are businesses streamlining and cutting communications costs? As we discussed in a recent post, they're adopting SIP Trunking in droves.
Because we have full control over our network, Fusion is able to prioritize voice from end to end. Fusion's voice-optimized nationwide network ensures reliable connectivity and security, while providing consistently clear HD voice quality.
Question of the Week: How is your business streamlining and cutting communications costs?
Related Blog Topics:
Voice
Microsoft Teams
Calling Services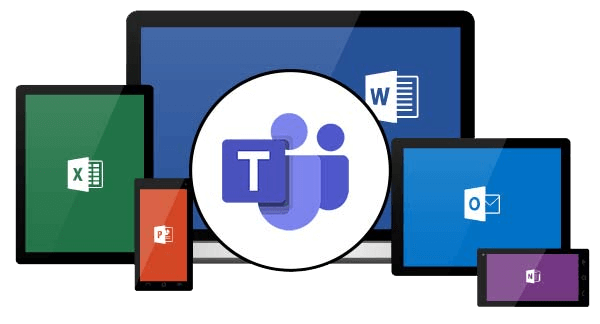 Make calls to mobile devices and landlines through Microsoft Teams with Operator Connect.

Expert insights, exclusive content, and the latest updates on Microsoft products and services - direct to your inbox. Subscribe to Tech ROUNDUP!
Is Your Internet Speed Performing As Promised?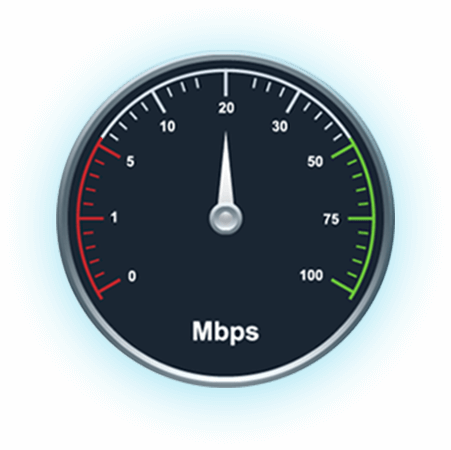 Measure your internet speed and get insight on jitter and latency.