Increase Productivity with Unified Communications
Posted on March 23, 2015 by Fusion Connect
According to The Connected Executive, Forbes Insights, 2016 will see the tipping point in mobile technology use: 51% of organizations are expected to be doing business primarily over mobile devices. The increase in mobility, however, may not necessarily translate into an increase in productivity. That's because many businesses are making do with a hodge-podge collection of communications tools that don't necessarily work together. They might be using a free screen-share solution from one provider, for example, a web conference system from another vendor, various presence/instant messaging solutions, and so on.
Managing several vendors and multiple point solutions can be an IT resource drain because all these disparate onsite applications require download; installation; maintenance, upgrades, or patching; and support.
Relying on a variety of disconnected solutions also can eat into productive work time. Consider the example of an employee that needs to conduct a weekly interactive conference call with distant colleagues. In this call, participants converse over an audio only conference bridge and the presenter shares her screen using a separate screen share program. The presenter also likes to have instant messaging available for ad-hoc questions, discussions, and relevant side conversations. Recently, an executive from a distant office has asked for a video feed of the presenter. Simply starting up and signing into the three or four applications required for such a call can take 5 to 15 minutes—especially if she needs to download, install, and apply updates. And the call can only go smoothly if the presenter / call host is well versed at using the mix of tools and switching among them.
The Benefits of Cloud-based Unified Communications are Impressive
Unified Communications combines a suite of purpose-built features into a single interface. No more signing into 4 or more applications (and remembering just as many passwords) to run a conference call or collaborate with a distant coworker or team.
Vast numbers of companies are adopting Unified Communications solutions, and cloud-based UC also known as UC as a Service (UCaaS) is leading the way. A key driving force behind this adoption is the increase in worker mobility and productivity. Here are a few statistics that underscore the benefits of Cloud-based UC and further explain the reason for this trend:
According to Information Week, 70% of companies indicated they have deployed UC in the cloud or plan to do so1.
Organizations with UC clients saved an average of 32 minutes daily per employee because it enabled staff to reach one another on the first try2.
Soft phones resulted in an average savings of $1,727 per month in cell phone and long distance charges. Mobile workers also saved 40 minutes each day and generated annual productivity gains of 3.5 days per year.
Unified messaging saved employees 43 minutes per day due to more efficient message management while mobile workers saved 55 minutes per day.
Integrated voice and Web conferencing resulted in a 30 percent reduction in conferencing expenses and an average savings of $1,700 per month in travel costs.
UC can save companies with 100 employees up to 191 company-wide hours per day, 49,660 hours/year, and up to $920,000 per year in productivity3.
Dramatic Productivity Improvements
Why and how does Cloud-based UC bring such dramatic productivity improvements?
It integrates IP-based telephony and other IP-based collaboration tools into one messaging and virtual phone system, reducing the amount of IT support required because the same administrator can oversee both. Providers like Fusion Connect deliver a Unified Communications solution that is extremely intuitive and easy to download, for a nominal monthly per-seat license fee. Fusion Connect includes 24/7/365 support with your Hosted PBX (Hosted Voice) and Unified Communications subscription. Plus, Fusion Connect's leading, award-winning Hosted PBX platform regularly maintains 99.999% availability to keep your people productive.
It brings satellite offices and a remote workforce together through a standardized set of collaboration tools and unified messaging (screen share, video chat, IM, presence, and SMS texting). By using a standard UC tool with corporate directory contacts installed, you can connect and collaborate with anyone in your organization.
It removes the IT administrative burden of managing several internet phone service vendors and multiple point solutions.
See it to Believe it
At Fusion Connect, we are on the leading edge of delivering UC, Voice, and other enterprise and small business VoIP services that help organizations stay focused on running and building their business. From broadband access to enterprise-class hosted email to secure and automatic data backup, Fusion Connect has best-in-class solutions to take the burden off you. And by working with one business internet and virtual phone system provider, you can make one call for support.
Microsoft Teams
Calling Services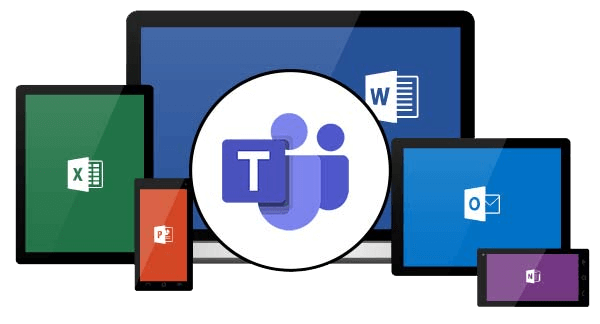 Make calls to mobile devices and landlines through Microsoft Teams with Operator Connect.

Expert insights, exclusive content, and the latest updates on Microsoft products and services - direct to your inbox. Subscribe to Tech ROUNDUP!
Is Your Internet Speed Performing As Promised?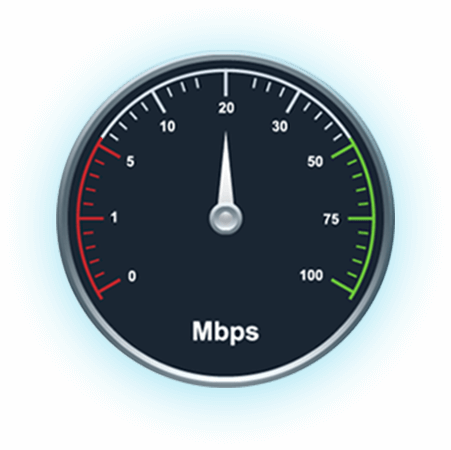 Measure your internet speed and get insight on jitter and latency.