Infographic: Broadband Road Map
Posted on March 15, 2017 by Fusion Connect
When you embark on choosing an Internet service, you may feel like you're stepping into a maze.
Depending on your business needs, there are various means to get connected including Business Ethernet, T1 and Bonded T1, DS3/OCx, DSL, and wireless. Each connectivity option has its own advantages and drawbacks that are important to know when coming to this critical decision. Your choice depends, in large part, on how you'll use your connection at each location.
Blog and infographic originally posted April 14, 2014. Updated as of March 15, 2017.
Transcript of image provided below.

Created by Fusion Connect Broadband Service Providers
To post this infographic on your site, use the embed code below:
---
Transcript of Image:
Broadband Road Map
Choosing the business Internet connectivity solution for your business start with understanding how your employees will use it.
Application
Business Growth
Employee Mobility
Built-in Redundancy
What direction should you go?
Navigate Your Broadband Options
Mile 1:

Is redundancy and "no downtime" critical for your business?

Benefits

Branch offices and remote workers
Cloud and enterprise applications
Multiple providers
Performance bottlenecks
Security required

Choose SD-WAN with Any Broadband Type

Benefits

No need to change internet providers
Multiple links become a unified pool
Optimal utilization of resources
Network management is easier
Multiple circuits, devices, and services interoperate
Consolidated monitoring and visibility

Mile 2:

Are you a business that requires reliable bandwidth for uploading and downloading large files?

Examples:

Multimedia applications, including voice and video
Remove workers connecting to a main office
Virtual Private Networks (VPNs)
Server/application hosting

Pick a Symmetric Ethernet

Benefits

More bandwidth than T1/Bonded T1 at a much lower cost
Download and upload speeds up to 135x135 Mbps
Mission-critical performance
Dedicate vs. shared bandwidth
Nationwide availability

Mile 3:

Are you a business that needs affordable service with fast download speeds, but don't require fast upload speeds?

Examples:

Organizations without a server on the premises
Locations that run non-mission-critical applications
Branch offices that access applications from headquarters
Remote office locations that do not upload a lot of content

Try Asymmetric Ethernet

Benefits

Business-class SLAs; 99.90% guaranteed uptime (increases to 99.99% with Proactive Monitoring and Failover)
Asymmetrical speeds up to 50x10 Mbps
Dedicated vs. shared bandwidth
Engineered to support Quality of Service
Nationwide availability
More reliable site prequalification that cable

Mile 4:

Are you a small business that doesn't run a server, but you still need business-class connectivity for your locations and remote users with substantial upstream and downstream speeds?

Examples

Multiple Internet users
Multiple users who download streaming media applications
Utilize voice services

T1 may be the best fit

Benefits

Robust SLAs; 99.99% guaranteed uptime (increases to 100% with Proactive Monitoring or Failover)
Symmetrical download and upload speeds of up to 12 Mbps with our Bonded T1 service
No distance-sensitivity from central office
Dedicated vs. shared bandwidth
Engineered to support Quality of Service
Nationwide availability

Mile 5:

You selected to put your business in a high-tech building. So, are you a business that requires maximum performance, extreme speed, and excellent customer support?

Your best is DS3/OCx

Benefits

Robust SLAs; 99.99% guaranteed uptime (increases to 100% with Proactive Monitoring or Failover)
Symmetrical bandwidth option up to multi-Gigabit speeds

Mile 6:

Are you a business that primarily runs non-mission-critical applications but needs a business-class broadband connection? Or, do you need peace of mind with a backup service for your main connection?

DSL or Cable will work great

Benefits

High bandwidth option; some with best efforts
Cost-effective
99.5% uptime
Thanks for taking this drive with us. Feel free to travel back to Mile 1 to review options.
Today's businesses require reliable broadband services to support their workforces, their business-critical applications, and to provide the highest quality of service to their customers.
Fusion Connect offers a broad range of business-class broadband solutions and the expertise to help match your business needs and budget to the right service. Contact Fusion Connect for the best fit.
Microsoft Teams
Calling Services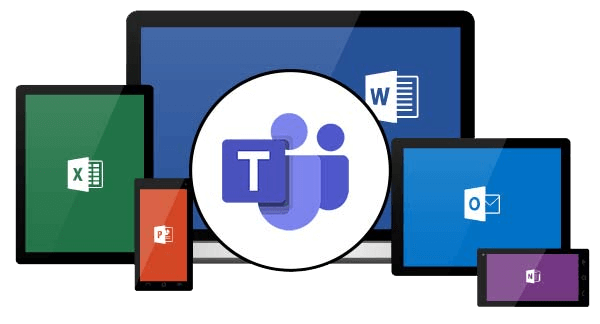 Make calls to mobile devices and landlines through Microsoft Teams with Operator Connect.

Expert insights, exclusive content, and the latest updates on Microsoft products and services - direct to your inbox. Subscribe to Tech ROUNDUP!
Is Your Internet Speed Performing As Promised?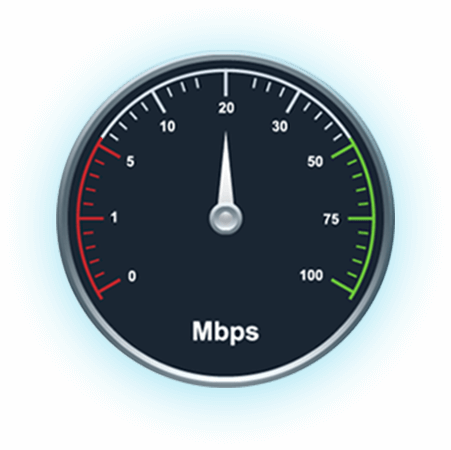 Measure your internet speed and get insight on jitter and latency.