Infographic: The Time is Now for Cloud Communications
Posted on March 9, 2020 by Fusion Connect
Have you ever wondered why businesses use hosted VoIP (Voice over Internet Protocol) for their communications solutions?
Whether you're building your start-up or leading an IT department at a large corporation, business VoIP might be the best way to help scale communications and lower operational costs. The adoption of business VoIP services has grown steadily over the last 10 years, both small business VoIP and enterprise-level. This growth is projected to continue in the years ahead.
Review the infographic below to discover why 80% of enterprise companies choose VoIP phone services.
Transcript of image provided below.

Created by Fusion Connect Broadband Service Provider
---
Transcript of Image:
The Time Is Now: Cloud Communications
Let's face it. Internet access for everything we touch is an imminent reality. This includes voice. Hosted voice solutions combine cost-effective technology with seamless integration of voice and data, ensuring that companies and clients staay connected.
Traditional Telephony in Decline
Twenty states have passed legislation allowing AT&T to end landline service. Businesses and consumers are being served by other technologies. The end of landline telephony is nearing.
The Rise of VoIP
VoIP (Voice over Internet Protocol) allows voice communications to be routed via the Internet or a private, secure network, instead of traditional analog phone networks.
VoIP Adoption is On the Rise
More than 36% of businesses use VoIP
In 2020, it's projected that 204.8 billion worldwide corporate consumers will adopt VoIP
Global VoIP revenues reach $55 billion in 2025 - 40% of this expected to be in the United States
The total VoIP market is projected to grow at 9.1% per year through 2021
Hybrid PBX shipments grew 15% in 2018
At the end of 2018, Hosted PBX accounted for 18% of all new PBX sales. That's a huge jump from 4% of all PBX shipments in 2010
Year-over-year growth in purchases of Hosted PBX was 6%
Retention of VoIP
Businesses that deploy Hosted PBXs remain loyal to the technology. Churn (turnover of Hosted PBX licenses) is low among small businesses and nearly nonexistent among enterprises.
The Business Advantage
Why is VoIP such an attractive solution for businesses of every size?
Ease of Use
Upgrading is transparent and simple
Service is easily scalable
Minimal need for internal resources for phone system management
Cost of Savings
VoIP integrates voices calls with a single Internet connection
Monthly expenses can be reduced by up to 50%
Cost of a quality line with long distance inclusion: $25
Compared to $50 for a landline
Can employ existing infrastructure (computer, mobile telephones, etc.)
Flexibility and Mobility
VoIP provides an integrated solution for all your communication devices: phones, desktop, and cellphones
By 2021, mobile VoIP usage will expand to 3 billion users
VoIP services can be used anywhere in the world
Mobile VoIP can be used even where traditional copper line-based services are not available, as long as there is cell network service
Old on-premises systems are breaking down
Geographic expansion while leveraging existing investments. Companies opening branch offices can deploy Hosted PBXs and SIP trunks linked to an existing on-premises PBX.
Peace of Mind
Cloud-Based: in the event of a service interruption, business can continue remotely
Data is backed up to the cloud for easy retrieval
$700 billion annual U.S. business revenue lost to downtime
Ready to make the switch? Visit fusionconnect.com today to learn how VoIP can change the way you do business.
Source Material:
Eastern Management Group Study
Global Call Control Market
VoIP Software SMB Buyer Trends
Global VoIP Services Market
Global VoIP Posed to Surge
Business Phone Systems for Dummies
Microsoft Teams
Calling Services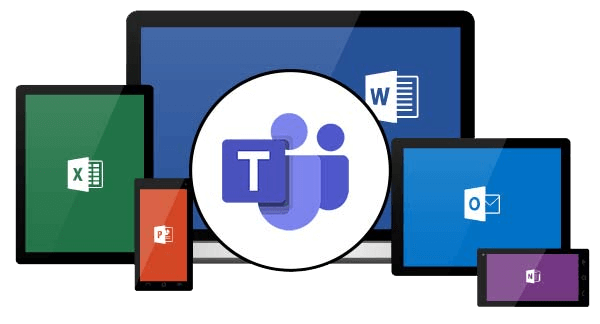 Make calls to mobile devices and landlines through Microsoft Teams with Operator Connect.

Expert insights, exclusive content, and the latest updates on Microsoft products and services - direct to your inbox. Subscribe to Tech ROUNDUP!
Is Your Internet Speed Performing As Promised?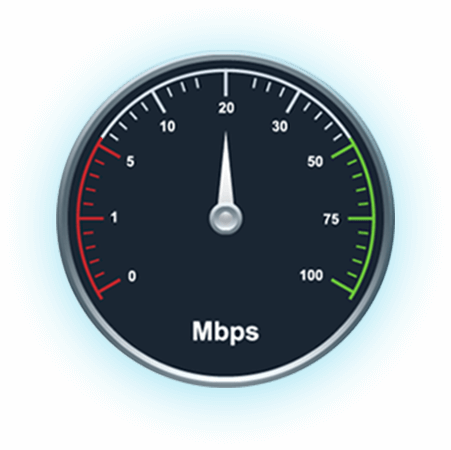 Measure your internet speed and get insight on jitter and latency.