Microsoft 365
The Best Productivity and Collaboration Platform Is Microsoft 365
Posted on February 28, 2023 by Fusion Connect
Microsoft 365 is a suite of tools and services designed to streamline work processes, increase productivity, and enhance collaboration. Whether you are working in an office or remotely, Microsoft 365 can help you get more done in less time and with less stress. In this blog, we'll examine the various Microsoft 365 features and how they can help your business.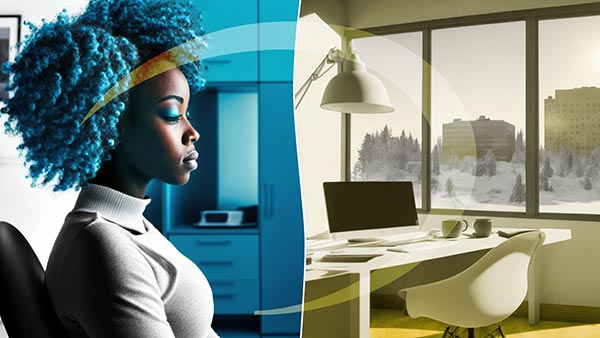 Connecting the Dots: As a modern-day worker, it's not uncommon to feel overwhelmed by the never-ending stream of emails, tasks, and projects. What if there was a solution that could make your workday more manageable and efficient? That solution is Microsoft 365.
Five Benefits of Microsoft 365
Increased Productivity: Microsoft 365 is made to assist users in creating and working together on spreadsheets, presentations, and other documents, which can boost output and efficiency.
Improved Collaboration: Microsoft 365's real-time collaboration and communication features can support users in working together more successfully and effectively.
Enhanced Mobility: Microsoft 365 gives users access to their files and programs at any time and from any location, which can increase productivity and teamwork.
Enhanced Security: Microsoft 365 comes with cutting-edge security tools like data encryption and multi-factor authentication, which can help to safeguard the data of your company.
Compliance: Microsoft 365 complies with industry norms like HIPAA and SOC 2, which can assist businesses in fulfilling their compliance obligations.
Microsoft Office 365
One of the most widely used productivity suites in the world is Office 365, which offers a variety of tools and features designed to streamline your work processes and simplify your day-to-day tasks. Office 365 seamlessly integrates with other Microsoft products, such as Teams and OneDrive, allowing team members to easily collaborate from anywhere and at any time.
Another feature that makes Office 365 a game-changer for productivity is its cloud-based platform. This means your files and data are securely stored online, giving you the ability to access them from any device with internet connectivity. No more having to transfer files back and forth between work and home or worrying about losing important documents on your computer.
In addition to its collaboration and storage capabilities, Office Suite offers a collection of powerful productivity tools such as Outlook, Word, Excel, and PowerPoint. These applications have been improved and updated to include features like real-time co-authoring, advanced data analysis, and presentation design tools. Whether you're a solo worker or part of a team, Office 365 has something to offer.
Microsoft Exchange Online
As a worker, it's crucial to have the tools you need to do your job efficiently and effectively. That's where Exchange Online comes in. This cloud-based email and calendar solution from Microsoft allows workers to access their email, calendar, and contacts from anywhere, at any time, on any device fostering greater productivity and teamwork.
Employees can stay connected and productive, even when they are away from their desk with Exchange Online. Exchange Online integrates with other Microsoft services such as Teams, SharePoint, and OneDrive making it easy for workers to collaborate in real-time.
With robust email management tools that sort, categorize, and prioritize emails, employees can stay on top of their inbox with Exchange Online and avoid getting bogged down in a sea of messages. Furthermore, security features that protect against data loss, cyber threats, and unauthorized access give workers peace of mind knowing their data is secure.
Exchange Online is a great solution for workers looking to streamline their workflows and enhance their overall productivity. Exchange Online makes it easier for workers to get their job done, no matter where they are.
Microsoft SharePoint
It's labor intensive and inefficient juggling multiple systems and files to get your work done. SharePoint can help streamline your workday to make your job easier. With SharePoint, you can store, organize, and access all work files from a single location. This saves you time when searching for files and helps to keep your information organized.
SharePoint makes it simple for team members to work together on projects in real-time. You can easily share files, comments, and ideas with your colleagues no matter where they are located. SharePoint's built-in communication tools like lists, forums, and wikis make it easy to share information and keep everyone on the same page.
SharePoint's powerful search features help you find what you need quickly and easily. Plus, its customizable workflow features let you automate repetitive tasks, freeing up time for more important work. SharePoint is a powerful cloud computing tool that can help you improve your workflow, increase your productivity, and make your job easier.
Microsoft Teams
Microsoft Teams is an all-in-one platform that helps streamline communication and collaboration in the workplace. Whether you are working remotely or in an office, Teams offers a range of tools and features to make your workday easier, more efficient, and productive.
Teams integrates all your communication channels, including instant messaging, video conferencing, and email, into one platform. This makes it easy to stay connected with your team, no matter where you are. Teams has powerful collaboration features that allow you to work together on projects, documents, and presentations in real-time.
Teams offers a range of tools and features like task management, file sharing, and note-taking, that make it easier for you to manage your work, stay organized, and complete tasks more efficiently. With a flexible work environment, Teams makes it easy for you to manage your work and personal life. With industry leading security features, Teams also keeps your work data and communications safe, allowing you to work in confidence no matter where you are.
Microsoft Teams is a powerful platform that can help to streamline communication, collaboration, and productivity in the workplace. Whether you are working remotely or in the office, Teams offers a range of tools and features to make your job easier.
Microsoft Power Platform
We know it's a challenge to switch between different systems and applications to complete your daily tasks. Power Platform offers a variety of benefits that can be leveraged to increase productivity.
Power Automate enables users to create custom workflows, automate repetitive tasks, and reduce manual efforts, freeing up time for more critical tasks. Power Apps, on the other hand, empowers users to create custom applications that cater to their unique requirements, increasing efficiency and productivity. Power BI is a business intelligence and data visualization tool that helps organizations transform data into meaningful insights and share them with others through interactive dashboards and reports.
Another key aspect of Power Platform is its integration with other Microsoft products. This enhances collaboration and communication, making it easier for teams to work together and achieve their goals. Power Platform offers a flexible and scalable solution for businesses and workers looking to improve their workflow and productivity. Whether you're in finance, sales, or operations, Power Platform has the tools and applications to help you get the job done faster and more efficiently.
Microsoft 365 Overview
Microsoft 365 offers a vast array of tools and features that can streamline and simplify various aspects of your workday. From communication and collaboration with Teams, to efficient document management with SharePoint, to powerful automation capabilities with Power Platform, the possibilities are endless. By utilizing these tools, you can not only increase your productivity, but also enhance the overall efficiency and success of your work. Embrace the power of Microsoft 365 and make your workday easier than ever before.
References:
https://www.microsoft.com/en-us/microsoft-365
https://docs.microsoft.com/en-us/microsoft-365/business/compare-options
https://docs.microsoft.com/en-us/microsoft-365/business/compare-features
https://www.microsoft.com/en-us/microsoft-365/compare-all-microsoft-365-plans
https://www.microsoft.com/en-us/microsoft-365/compare-windows-10-business-options
Microsoft Teams
Calling Services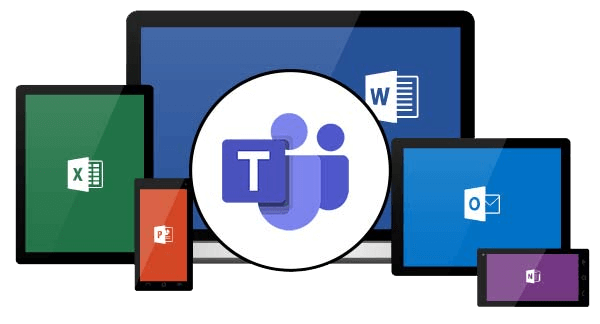 Make calls to mobile devices and landlines through Microsoft Teams with Operator Connect.

Expert insights, exclusive content, and the latest updates on Microsoft products and services - direct to your inbox. Subscribe to Tech ROUNDUP!
Is Your Internet Speed Performing As Promised?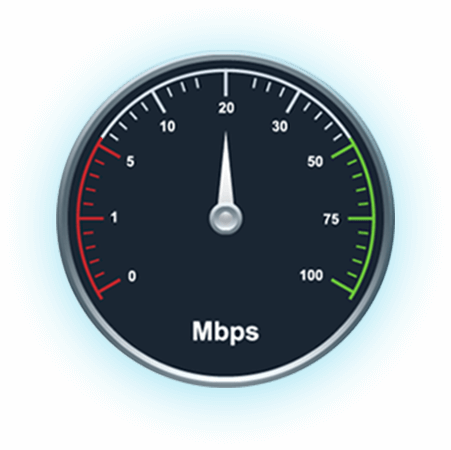 Measure your internet speed and get insight on jitter and latency.