Microsoft 365 Consultant
Posted on May 15, 2023 by Fusion Connect
In today's fast-paced digital world, businesses need more than just the tools to succeed. They require expert guidance and support to optimize their use of technology. That is where a Microsoft 365 Consultant comes in.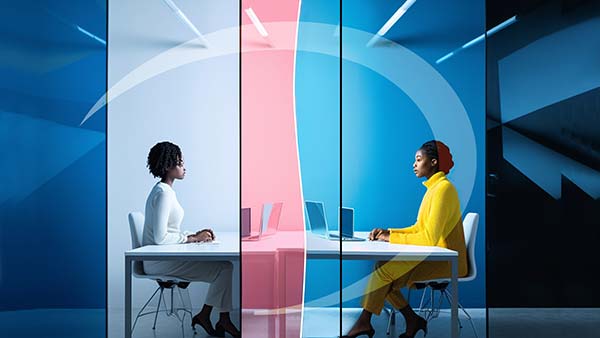 Connecting the Dots: Microsoft 365 Consulting can help businesses optimize their use of the suite's tools, customize workflows, and optimize processes for enhanced productivity, making the workday easier and more efficient.
Maximizing Your Productivity

How a Microsoft 365 Consultant Can Help
With a deep understanding of the Microsoft 365 suite, a Microsoft consultant can recommend tools and features that align with your business needs, enabling you to work smarter, not harder.
A consultant can help you customize Microsoft 365 to fit your unique business processes, minimizing unnecessary steps and improving collaboration.
Whether it is troubleshooting technical issues or providing training and support for your team, a consultant can provide the expertise needed to maximize your productivity with Microsoft 365.
Exploring the Benefits

Why Your Business Needs a Microsoft 365 Consultant
A Microsoft 365 Consultant can help your businesses stay up to date with the latest technologies and trends, giving you a competitive edge in your industry. With a consultant's guidance, you can avoid common pitfalls and ensure that you are getting the most out of your Microsoft 365 investment.
A consultant can provide customized solutions that are tailored to your business model, helping you achieve your goals more efficiently.
By optimizing your use of Microsoft 365, a consultant can help you save time, reduce costs, and improve collaboration, leading to increased productivity and profitability.
Beyond the Basics

Advanced Tips and Tricks from a Microsoft 365 Consultant
Utilize Power Automate to automate repetitive tasks and workflows, saving time and increasing efficiency.
Use Microsoft Teams as a centralized hub for collaboration, integrating third-party apps, and customizing settings to fit your team's needs.
Take advantage of features in Excel, such as Power Pivot and Power Query, to analyze data and make informed business decisions.
Use SharePoint to manage documents and workflows, and to create custom lists and forms to streamline processes.
Implement security best practices, such as multi-factor authentication and conditional access, to protect your data and devices.
Getting Started with Microsoft 365

What to Expect from a Consultant
A Microsoft 365 Consultant can assess your business needs and recommend the best plan and features to suit your requirements.
These consultants can assist you with the setup and configuration of Microsoft 365, ensuring a smooth and efficient deployment. They can also provide training and support to help your team get up to speed with the suite's tools and features. You can expect ongoing support, including troubleshooting technical issues and providing guidance on how to optimize your use of Microsoft 365.
With a consultant's expertise and guidance, you can ensure that you are getting the most out of Microsoft 365, streamlining workflows, enhancing collaboration, and boosting productivity.
Migrating from Office 365
A Microsoft 365 Consultant can help you switch from Office 365 by providing guidance on the migration process, ensuring a smooth transition with minimal downtime or data loss. They can also help to identify and resolve any issues that may arise during the migration, and provide training and support to ensure that you are making the most of Microsoft 365's productivity tools.
Share What You Know and Stay in Touch
If you've learned something from this blog, don't be shy about telling your friends and coworkers about it. Sign up for Fusion Connect's Tech ROUNDUP newsletter if you want to learn about the latest tech news and trends.
References:
Discover what's happening with Microsoft 365
Microsoft Teams
Calling Services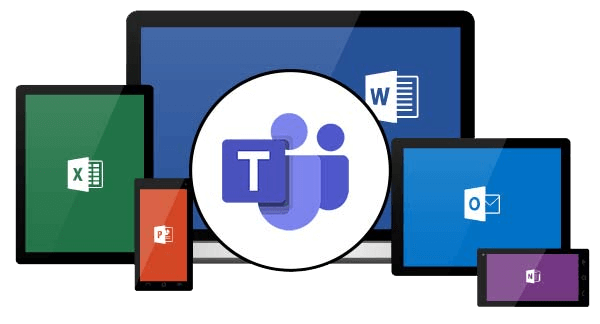 Make calls to mobile devices and landlines through Microsoft Teams with Operator Connect.

Expert insights, exclusive content, and the latest updates on Microsoft products and services - direct to your inbox. Subscribe to Tech ROUNDUP!
Is Your Internet Speed Performing As Promised?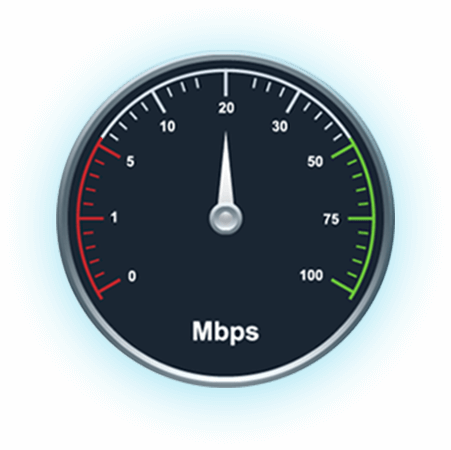 Measure your internet speed and get insight on jitter and latency.