Microsoft 365 for Business
Posted on August 7, 2023 by Fusion Connect
Today, businesses thrive on productivity, seamless collaboration, and efficient communication. Microsoft 365, a comprehensive suite of productivity tools, has become a game-changer for businesses worldwide. In this blog post, we will explore how Microsoft 365 for Business empowers organizations of all sizes to boost productivity, enhance collaboration, and achieve success in today's dynamic business landscape.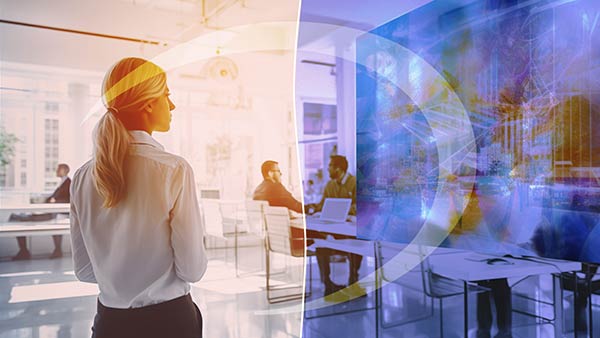 Connecting the Dots: Microsoft 365 for Business simplifies work processes by offering a unified platform with essential productivity tools, seamless collaboration through Microsoft Teams, and remote work flexibility. The cloud-based accessibility enhances productivity, and advanced security measures protect sensitive information. With efficient file sharing, scalability, and powerful applications, Microsoft 365 empowers businesses to work efficiently, collaborate effectively, and achieve success in today's dynamic work environment.
What is Microsoft 365 for Business?
Microsoft 365 for Business is a powerful cloud-based solution that integrates Office 365 applications, collaboration tools, and advanced security features. It offers businesses a wide range of services, including Word, Excel, PowerPoint, Outlook, OneDrive, SharePoint, Microsoft Teams, and more, all accessible through a single subscription. This unified platform ensures that teams can work together seamlessly, both in the office and remotely.
Enhancing Productivity with Microsoft 365 for Business
Microsoft 365 equips users with familiar tools they already know and love. Whether it's creating documents in Word, analyzing data in Excel, or presenting ideas in PowerPoint, employees can harness the full potential of these well-established applications to enhance productivity and achieve their goals efficiently.
Microsoft 365 for Business and Streamlined Collaboration
Microsoft Teams, a key component of Microsoft 365, revolutionizes teamwork and collaboration. Teams provides a virtual workspace where members can chat, hold video conferences, share files, and co-author documents in real-time. The platform fosters a cohesive environment, promoting effective communication and ensuring everyone stays connected and informed.
Seamless File Sharing and Storage through Microsoft 365 for Business
With Microsoft 365, businesses can utilize OneDrive and SharePoint to securely store and share files in the cloud. This eliminates the need for scattered file storage and enables easy access from any device. Teams can collaborate on documents simultaneously, reducing version conflicts and accelerating project progress.
Advanced Security and Compliance of Microsoft 365 for Business
Microsoft 365 prioritizes data security and compliance. It employs robust security measures, including data loss prevention, threat protection, and identity management, safeguarding sensitive information from potential cyber threats. Compliance features assist businesses in meeting industry regulations and protecting customer data.
Flexibility and Scalability with Microsoft 365 for Business
Microsoft 365 for Business offers flexibility to scale according to your organization's needs. Whether you have a small startup or a large enterprise, you can choose the appropriate subscription level and add or remove users as your business evolves, ensuring cost-effectiveness and adaptability.
Access Microsoft 365 for Business Anywhere, Anytime
The cloud-based nature of Microsoft 365 enables users to access their documents and tools from anywhere, whether they're working on a laptop, tablet, or smartphone. This mobility ensures productivity on-the-go and facilitates remote work arrangements, enhancing work-life balance for employees.
Leveraging Microsoft 365 for Your Business
Microsoft 365 for Business has transformed the way organizations operate, empowering them with powerful productivity tools, seamless collaboration, and advanced security features. By integrating familiar applications, streamlining teamwork with Microsoft Teams, and offering secure cloud storage and file sharing, Microsoft 365 enhances productivity and facilitates efficient communication across businesses. Embrace Microsoft 365 for Business and unlock the full potential of your organization, staying ahead in the ever-evolving world of modern business.
Share What You Know and Stay in Touch
If you've learned something from this blog, don't be shy about telling your friends and coworkers about it. Sign up for Fusion Connect's Tech ROUNDUP newsletter if you want to learn about the latest tech news and trends.
References:

Microsoft 365 for Business Product Page
Microsoft Teams
Calling Services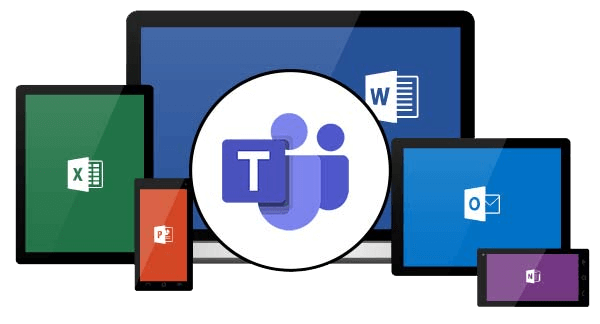 Make calls to mobile devices and landlines through Microsoft Teams with Operator Connect.

Expert insights, exclusive content, and the latest updates on Microsoft products and services - direct to your inbox. Subscribe to Tech ROUNDUP!
Is Your Internet Speed Performing As Promised?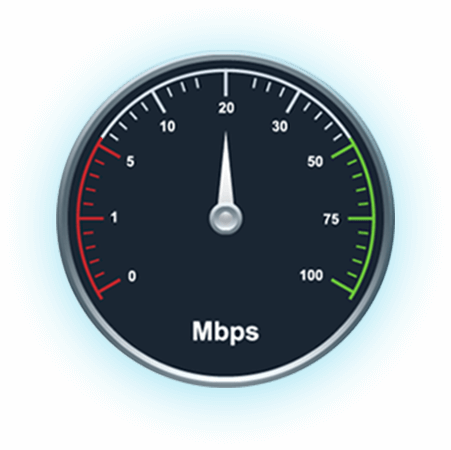 Measure your internet speed and get insight on jitter and latency.