Microsoft Teams Admin Training
Posted on March 20, 2023 by Fusion Connect
As an administrator of Microsoft Teams, it is important to know everything about how the platform works and its capabilities. Teams is the best way for businesses all over the world to communicate and work together, with more than 250 million daily users and growing.
In this blog post, we will talk about why Teams is a valuable tool for business professionals and how Microsoft Teams Admin Training can help you better manage your Teams platform.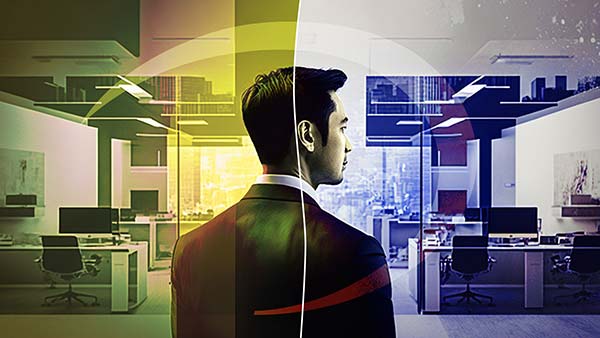 Connecting the Dots: Microsoft Teams Admin Training is important for businesses to ensure that their IT administrators have the knowledge and skills necessary to manage the Microsoft Teams platform effectively. This includes ensuring optimal performance, maximizing security, facilitating collaboration, and troubleshooting issues. Microsoft Teams Admin Training is essential for businesses to maximize the potential is using Microsoft Teams and minimize the risks.
Understanding Microsoft Teams
Teams is more than just a messaging app; it is a full suite of tools for getting work done and working together. With Teams, it's easy to keep track of your schedule, set up meetings, work together on files, and automate tasks you often do with Power Automate. Teams can also work with other Microsoft 365 apps, like OneDrive, SharePoint, and Planner, to make your work easier and more efficient.
Top 5 Most Skills for Microsoft Teams Admin Training
Familiarity with Microsoft 365 Suite: As a Microsoft Teams Admin, you should know a lot about the Microsoft 365 suite, which includes Exchange Online, SharePoint, and OneDrive.
Knowledge of Security and Compliance: Teams Admins must be familiar with Microsoft's security and compliance features, such as data loss prevention (DLP), retention policies, and eDiscovery.
User Management: Teams Admins should know how to manage users, teams, channels, apps, and settings on the platform.
Experience with PowerShell: Knowing PowerShell is not required, but it can make managing Teams much easier and more efficient.
Understanding Licensing: Teams Admins should have a clear understanding of licensing requirements, especially for enterprise organizations.
How Artificial Intelligence (AI) works in Microsoft Teams
Teams is always evolving and improving. Every month, Microsoft adds new features and functions. One of the most exciting changes is the use of AI to power features like blurring the background, getting rid of noise, and translating in real time. With features like suggested replies, priority notifications, and meeting insights, AI can also help you get more done and stay on top of your work.
What Microsoft Teams Admins Can Do That Others Cannot
As an admin, you have access to special settings and controls that give you a deeper level of control over Microsoft Teams. Some of the specific features that admins can use are:
Policy Management: Make custom policies for each team or group to make sure they follow the security and compliance rules of your company.
User Management: Add or remove users from specific teams or groups and control their roles and permissions within those groups.
App Management: Decide which third-party apps your teams can use and adjust app settings to make sure they meet the security needs of your organization.
Analytics and Reporting: You can look at detailed analytics and usage reports for your organization to keep track of team activity, find places to improve, and figure out how much your investment in Teams is making you money.
By using these unique features, you can be sure that Microsoft Teams is set up for your organization's needs and that your users are getting the most out of the platform. As an admin, you play a big part in making sure Microsoft Teams is used and works well, and you have the power to make a significant difference in how your organization communicates and works together.
How Microsoft Teams Admin Training Can Help Your Career
Improving how you manage Microsoft Teams can be help you in your career in several ways:
Increased Efficiency: If you know how to use the tools and features of Microsoft Teams' administration, you can make it easier for people in your organization to work together and talk to each other. This makes things more efficient, makes them more productive, and cuts costs.
In-Demand Skillset: Microsoft Teams has quickly become one of the most popular collaboration platforms. Many businesses use it to stay connected and get work done. Because of this, there is a growing need for skilled Teams administrators who can help organizations get the most out of the platform.
Higher Earning Potential: As the need for Teams administrators grows, there is also a chance that salaries will go up and earning potential will go up.
Versatility and Flexibility: Microsoft Teams can be used in a wide range of industries and organizations, from small startups to large enterprises. This means that skills in managing Teams can be used in many distinct types of jobs and careers, giving you more options as you move up the career ladder.
Expertise Shown: By getting trained and certified as a Microsoft Teams administrator, you can show potential employers and coworkers that you have the skills and knowledge to manage and optimize the platform well. This can make you more credible and give you access to new job opportunities.
Overall, investing in Microsoft Teams Admin Training can be a smart career move that can help you in many ways, such as making you more efficient, giving you a chance to make more money, and giving you more options and flexibility in your professional development.
Where to Get the Best Training for a Microsoft Teams Admin
Microsoft gives Microsoft Teams Administrators a variety of ways to learn, including both free and paid courses. Some of the best places to learn how to be a Microsoft Teams Admin are:
When choosing a training provider, it is important to think about things like the cost of the program, the quality of the course material, and the expertise of the instructors. It is also a clever idea to read reviews and comments from other people who have taken the training to find out what they thought of it.
Importance of Microsoft Teams Admin Training
As a Microsoft Teams Admin, it is important to know about the latest features, best practices, and security requirements. Microsoft Teams Admin Training can help you be more productive, improve your ability to work together and communicate, and use Teams to its fullest. Teams can help your organization be more productive and communicate better if you know how to manage it well, are familiar with the Microsoft 365 suite, and work with a CSP (Cloud Solution Provider) partner.
References:
Microsoft Teams
Calling Services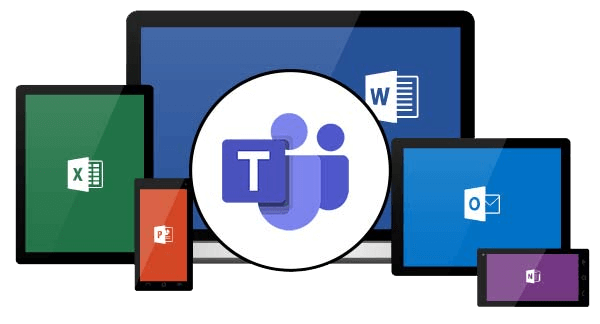 Make calls to mobile devices and landlines through Microsoft Teams with Operator Connect.
Get Your Free Trial

Expert insights, exclusive content, and the latest updates on Microsoft products and services - direct to your inbox. Subscribe to Tech ROUNDUP!
Is Your Internet Speed Performing As Promised?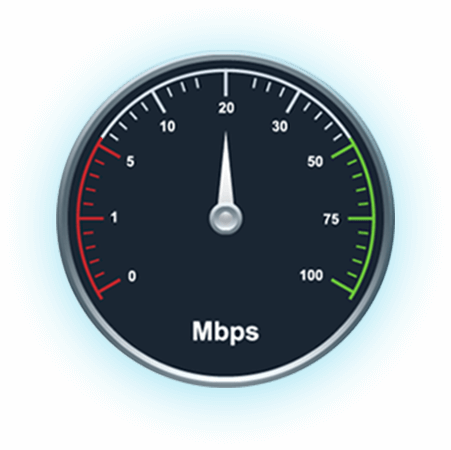 Measure your internet speed and get insight on jitter and latency.
Speed Test Plus