Retail Technology Tips: Use a Solid Network and Big Data to Gain a Competitive Advantage
Posted on June 9, 2014 by Fusion Connect
'Big Data,' a term that references the availability of massive sets of data, both structured and unstructured, and which has been growing at an exponential rate, is a phrase that is increasingly tossed around in business strategy and analysis discussions. Throughout the last few years, it has become less an exclusive tool for those who work directly in technology, and more of a serious consideration for businesses of every type. For those in the retail world, big data has changed the landscape of connecting with and serving customers.
Data and Retail Culture
Big data represents a cultural shift in the way retailers can connect with their customers and potential customers in a meaningful way. Consumers today are more empowered, and they bring expectations to the table that have developed with every retailer interaction in this diverse commercial world. Consumers use data and technology more than ever to help take control of their shopping experience. As adoption of consumer-focused technology and multi-channel shopping experiences develop and become the norm, data becomes increasingly critical.
Retailers should consider how they can leverage the data they have at their disposal, along with developing new data competencies, in order to create a better customer experience, improve productivity and drive an increase in profits. Even more importantly, retailers have to consider security and maintaining compliance when accessing data and completing transactions.
Feel Secure - The Importance of PCI Compliance
The Payment Card Industry Data Security Standard (PCI DSS) is a set of requirements designed to ensure that all companies that process, store or transmit credit card information maintain a secure environment. Many retailers struggle with PCI compliance, as it saddles them with numerous challenges. Security concerns aside, PCI compliance also means physically separating PCI assets from non-PCI assets.
As such, retailers must feel secure in the knowledge that they can access data knowing that their transactions and data will remain secure and that they are not at risk from a compliancy perspective. This is where having a secure network and a trusted network provider becomes essential, as do the security services that ensure PCI compliance.
The Potential of Data
New and emerging technologies allow retailers to collect more data from their stores, both physical and online. This data can yield much information about their core consumers and those consumers' preferences and habits. Looking at all transactional data to identify trends and insights allows retailers to take advantage of the data in ways they likely have not in the past.
A Data Example: Sales Data to Help Drive More Sales
Analyzing a set of data from a point of sale (POS) system and looking for trends can tell retailers what items are frequently sold together, if different items sell more frequently at certain times of day, volumes over time, etc. After analyzing that data, retailers can put the information to work for them. One of many ways to take this data and make it actionable is to look for information that may encourage sales. If two items are already being frequently sold together, but don't naturally appear together in the store, the retailer can consider featuring them in a display or on an endcap together in the hope of driving more sales of both items.
A Data Example: Designing and Supporting a Successful Loyalty Program
Another way to look at transactional data is considering how it can be used to help design and support a loyalty program. Great loyalty programs succeed because they are designed with the consumer in mind. Data allows retailers to gain information about key demographics and then to further pair that data with more individualized information to create an experience that is as rewarding as possible for each and every customer.
Retailers ranging from online giants to regional grocery chains use this method to generate offers and rewards specific to individual consumers. This can take the form of making insightful, personalized recommendations, or generating coupons personalized for members of their loyalty programs to provide a targeted loyalty reward. Other similar approaches include tailoring mobile coupons or discounts specific to individuals, or sending out extremely segmented and targeted marketing to those consumers who are most likely to be responsive.
Managed Solutions for Retailers - Secure and Efficient Data Communications
Managed solutions are a great means to achieving secure and efficient data communications. With Fusion Connect's PCI-compliant Retail Network, retailers receive multiple layers of security; including physical, personnel systems, network and application security to maintain a PCI-compliant Wide Area Network. Fusion Connect Managed Security Services also provide retailers with best-of-class security protection without the capital cost and staffing costs of deploying and managing a hardware firewall at each location.
Don't Worry about Enough Bandwidth to Support Your Data Requirements
The Fusion Connect Retail Network solution provides PCI-compliant security for credit card transactions and support for data communications for key retail applications—including point-of-sale, back office systems, training, and digital video surveillance. Retailers are held back if they don't have the bandwidth to support applications, but having a network that can support big data transfers can lead to more revenue opportunities.
Contact us today to find out how these and other services can secure your data, and help you put it to work on your behalf. Call or visit our Solutions for Retail and Solutions for Restaurants.
Microsoft Teams
Calling Services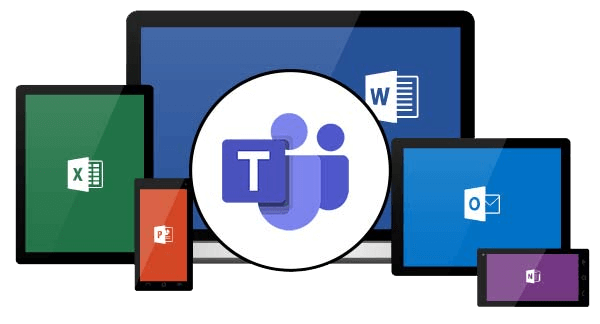 Make calls to mobile devices and landlines through Microsoft Teams with Operator Connect.

Expert insights, exclusive content, and the latest updates on Microsoft products and services - direct to your inbox. Subscribe to Tech ROUNDUP!
Is Your Internet Speed Performing As Promised?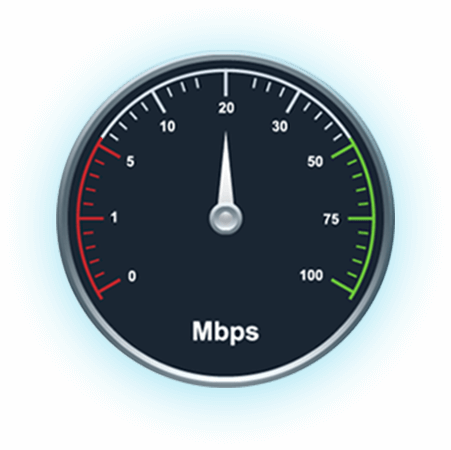 Measure your internet speed and get insight on jitter and latency.