Smarter with Managed Security
Posted on August 24, 2022 by Melissa Plummer
With increasing concerns over cybersecurity threats, it has become clear to organizations that security initiatives need to be made a priority. With updated security measures put in place, our new normal has developed into enduring business disruptions to ensure IT environments stay secure. Do you find yourself halting important day-to-day activities to resolve these security disruptions?
It doesn't have to be this hard. Don't let staying secure, keep you from accelerating towards your personal and business goals. Security standards can be met in a smarter way.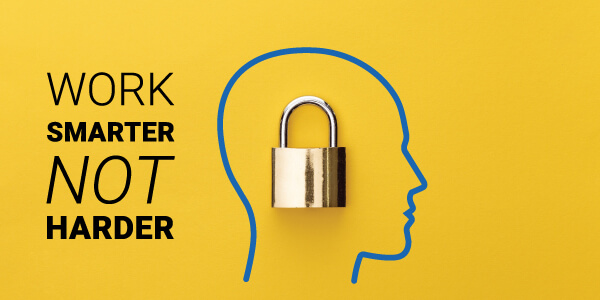 Utilize a Smarter Environment with Managed Security Services
Security management should not be seen as just another added responsibility of your internal IT department. While cybersecurity threats are constantly evolving, the demands of your IT employees are going to continue to grow. Avoid being forced to hire more employees to meet these growing demands and consider a smarter alternative.
Imagine a network environment that is secure, without the tedious work often associated with staying secure. By utilizing a Managed Security Service Provider (MSSP), it allows employees to focus their time and attention on other business critical programs, knowing that the organization will remain protected.
A shortage of cybersecurity talent is making it difficult for companies to keep up with changing cybersecurity risks. Cybersecurity teams are not only expensive to have in house - they are difficult to find.
Is your IT team required to wear many hats - security being one of them? An alternative to overworking your IT department is finding an MSSP, who provides the necessary end-to-end expertise with focus and dedication. Outsourcing IT security services will reduce your IT turnover rate, as your employees won't burnout so quickly.
Seek Smarter Growth with Your MSSP
Organizations are still wrapping their heads around what a hybrid and remote workforce means for their network security. Geo-diversity is now commonplace for businesses, but it still brings cause for concern when considering security implications. What security steps have you taken since moving to a hybrid environment? Evolve alongside security requirements with smarter initiatives.
Working from home has brought many benefits, but it has also raised new security concerns for organizations. Edge security is for corporate resources that are no longer located within protected boundaries of a centralized data center. It protects users and apps at the farthest reaches, or "edge," of a company's network, where sensitive data is highly vulnerable to security threats.
Today, CISOs need complete visibility and control over all devices across a distributed landscape, while also meeting ever-changing compliance requirements. Managed Security Services are growing in popularity to relieve this pressure CISOs feel.
Develop Smarter Adaption Through Managed Security
As technology continues to evolve, security concerns do as well. Prioritizing security is more important now than ever and is expected to continue to grow in importance. With this growth, IT security services are critical for organizations striving to mature their IT model. What gaps in security have you needed to act on recently? Are you content with where you are, or are you aware of areas for improvement? Through smart changes, you can remain protected.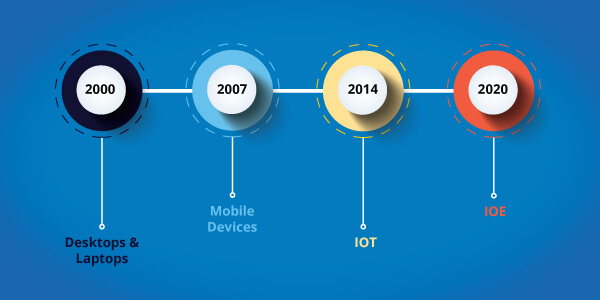 Think back to the devices that have required updated security in the past. In just the last two decades, there have been many advancements in technology. This has been accompanied by continuously evolving cyberthreats.
As computers rapidly became popular, cyberattacks emerged as a newly found threat. With increased popularity of the internet, computer viruses become more and more relevant. Once mobile devices were developed, it created more risk for data leakage and phishing attacks. Security threats became even smarter and started to target critical data of organizations with IoT.
Hackers know that not all firms budget enough for cybersecurity, especially smaller and mid-market corporations. IoE and cloud vulnerability will continue to be one of the largest cybersecurity challenges faced moving forward.
Take Smarter Actions with Managed Security Service Providers
With continuous concern for new cyberthreats, security and how threats can be mitigated should be top of mind. Managed Security Service Providers should be where you look for mitigation help. Be one step ahead and stay protected.
How are you going to ensure you are prepared for the challenges this new decade brings? Be protected and accelerate your business by:
Running a regular security audit.
Educating your employees on cybersecurity awareness.
Using strong passwords paired with multi-factor authentication.
Investing in privacy tools.
Having backups to protect you from ransomware attacks.
Implementing end-to-end encryptions on all files.
Microsoft Teams
Calling Services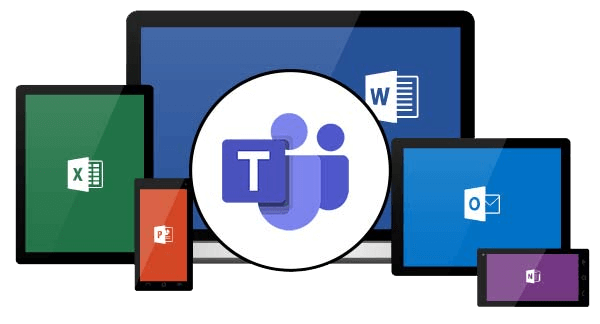 Make calls to mobile devices and landlines through Microsoft Teams with Operator Connect.

Expert insights, exclusive content, and the latest updates on Microsoft products and services - direct to your inbox. Subscribe to Tech ROUNDUP!
Is Your Internet Speed Performing As Promised?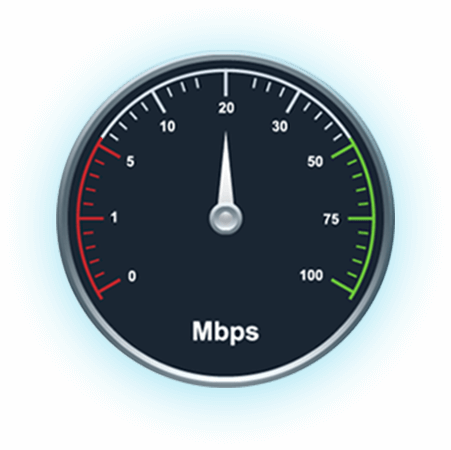 Measure your internet speed and get insight on jitter and latency.