The Pros and Cons of Business VoIP
Posted on July 7, 2014 by Paul Marra
Given the cost and resource advantages of cloud-based applications and platforms, many small businesses are turning to cloud-based business phone systems as viable solutions for communication. Voice over Internet Protocol (VoIP) technology refers to a series of transmission capabilities that make vocal communication over the Internet possible. Hosted Voice is a service that combines VoIP with a cloud-hosted Private Branch Exchange (hosted PBX), creating a powerful business communication system. Hosted Voice offers businesses of all sizes the productivity and mobility features and benefits that are unparalleled by traditional phones.
Features
Implementing a Hosted Voice system eliminates the pressures and costs of managing and maintaining a PBX, while giving your employees enterprise-grade features. In addition to commonplace features like voicemail, call waiting, toll-free numbers, and call forwarding, VoIP phone systems support visual voicemail (voicemail to email transcription), simultaneous and sequential ring, audio conferencing, auto attendant, and call recording.
Additional features like Find Me/Follow Me allow small business phone system users to define how incoming calls are routed or forwarded to ensure that important calls are not missed. With mobility features, employees can make and receive calls on their cell phones using their VoIP business phone number and take advantage of the VoIP long-distance calling plan while working remotely, even from their mobile phone.
Fears, Dispelled
Reliability. A common fear about switching to VoIP phone services is reliability and vendor dependency. The Fusion Connect voice platform achieves 99.999% availability, providing customers with the highest level of uptime in the industry. Fusion Connect also eliminates any fear of vendor dependency by offering an intuitive portal for users and administrators, as well as free, customizable user and admin training.
In case of power outage or loss of Internet connectivity, voice administrators and employees can use their smart phone or any browser to manage call routing. With a single click in a Web portal, users can make or take calls using a mobile device. Calls appear to originate from the VoIP number, and all calls are routed through the Hosted Voice interface.
Full-Service Installation Done Right. To avoid the upheaval and productivity loss many might associate with a typical system change, Fusion Connect's full-service hosted VoIP solution includes a Voice Project Manager to get your voice service running smoothly and quickly. Our VoIP service providers will work with you to design, plan, install, and service your business phone system the right way the first time. We also offer 24/7 access to our friendly, knowledgeable technical experts, a Voice Learning Center full of resources, and training for users and administrators.
Cost. Business VoIP is a winner when it comes to cost. With its subscription-based cost model, hosted VoIP allows businesses to purchase only what they actually need, allowing them to allocate funds normally spent on traditional phone expenses to other aspects of their business. Whereas traditional business phone packages require businesses to manage separate networks and hardware for voice and data, VoIP runs on the same network as data. This brings cost savings and streamlined management, while efficiently delivering reliable communications.
Most customers actually experience considerable cost savings – as much as 50% – when switching from a traditional phone system. Our business customers also tell us that adopting VoIP increases employee productivity, efficiency, and collaboration.
QoS: The Unsung Differentiator
Everyone that is considering VoIP should become familiar with the term Quality of Service (QoS). QoS defines the overall performance of a telephony network, specifically the level of performance experienced by voice system users. When Fusion Connect voice services are delivered over a Fusion Connect-provided circuit, we can ensure that QoS standards are maintained from end to end, because we control traffic on our own private, nationwide IP data network. This allows Fusion Connect to maintain QoS guarantees in a way that is not possible for most providers.
When considering VoIP services, it's important to understand how a service provider manages QoS across their network, if and how voice traffic is prioritized, how features compare, and what kind of post-sales support you'll receive. There's no question that Hosted VoIP offers better mobility and productivity features than legacy phone systems at a lower cost. We are here to guide you through the process and ensure that you have the tools and information to succeed. For more information, contact us today.
Microsoft Teams
Calling Services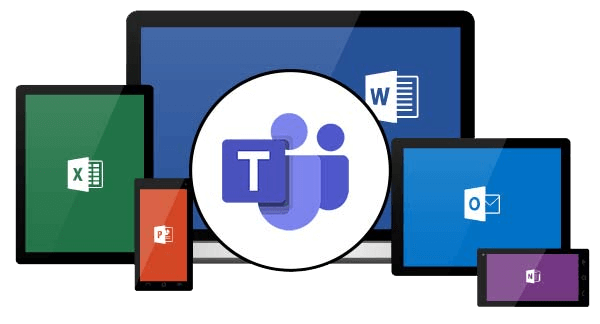 Make calls to mobile devices and landlines through Microsoft Teams with Operator Connect.

Expert insights, exclusive content, and the latest updates on Microsoft products and services - direct to your inbox. Subscribe to Tech ROUNDUP!
Is Your Internet Speed Performing As Promised?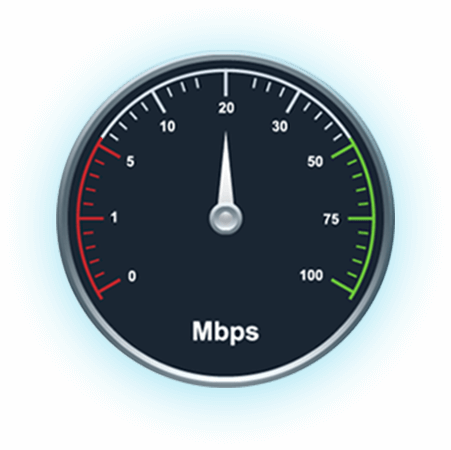 Measure your internet speed and get insight on jitter and latency.