What BYOD Security Risks & Forecasts Mean for your IT Department
Posted on September 14, 2015 by Fusion Connect Security Team
By 2020, the number of U.S. mobile workers will grow to 105.4 million, a jump from 96.2 million in 2015. Empowering mobile workers has become a priority for many companies. Employees have traditionally used a single connected device for all their needs including email, social media, corporate applications, information management, web and video conferencing, and note taking. Increasingly, they are using multiple phones and devices, even BYOD communication devices. [What does BYOD mean? Bring Your Own Device.] As a result, the demand has grown for multi-device connectivity to enterprise systems.
Employees are seeking the freedom to be productive from anywhere using any device. They also tend to be happier if their work doesn't tie them down to one specific location. These trends are true among both older and younger workers.
The 'bring your own device' trend is bound to continue bringing new challenges for already overtaxed IT departments in terms of device support and security threats. But there are some challenges, including security concerns, and solutions that IT departments can manage.
Devices Arrive in Droves
IT community Spiceworks released a report entitled Weathering the Mobile Storm: How IT pros navigate a whirlwind of devices, security and monitoring. The report was based on Spiceworks' survey of findings of 300 U.S. IT professionals.
Nearly 90% of survey respondents indicated that employees are bringing at least one device to work, with smartphones and tablets the most common by far. Forty-five percent of these devices were employee-owned (BYOD) which makes BYOD security risks real.
BYOD Security Risks Grow
The same survey asked about corporate access policies. After all, these devices have the potential to introduce security risks when they are used to access corporate resources. According to Spiceworks survey responses from IT pros:
28% support employee-owned devices to connect on a separate guest network
25% allow employee and company-owned devices on the corporate network
24% allow only company-owned devices on the corporate network
22% lack a formalized BYOD policy
Underscoring the risk—and the need for secure access policies—is a report published in eWeek, in which Don Reisinger writes "The security risks associated with smartphones and tablets are nothing short of scary."1
Limited Resources
The Demand for New Skill Sets and Expertise will Stretch Resources even Further
Adoption of more—and more types of—devices likely means that your Help Desk support team will require more time to manage these devices and the security safeguards on them. They also will need a broader range of troubleshooting expertise. Hiring and retaining the resources needed to fill the skills and resource gap could quickly get expensive.
Outsourcing
Your Help Desk Function Could Fill the Gaps
Subscription or on-demand IT support services are set up with economies of scale. Outsourcing Help Desk to a remote provider thereby broadens the base of skills available to you. Offloading even some of the burden from your internal Help Desk Support may bring quicker resolution and return to productivity, and ultimately could reduce administrative overhead costs.
Secure Remote Access
An Important Component in your BYOD Strategy
So how do you meet the expectations and needs of these workers in the changing workplace? Increasingly, employers are implementing enterprise-wide Unified Communications (UC). UC boasts the benefits of anytime and anywhere collaboration by giving employees access to real-time communications tools on any device.
Increase Communication
Organizations with UC save an average of 32 minutes per employee per day because UC enables staff to reach one another on the first try. UC typically includes real-time collaboration features such as screen sharing, presence, instant messaging, SMS text messaging, and video conferencing that make interaction among colleagues quicker and easier. Empowering your workforce to collaborate more efficiently allows them to focus on your core business goals and avoid communication barriers such as the need to return missed calls and manage multiple virtual voicemail boxes and email threads.
Use Any Device
With Hosted VoIP and UC, users only need to give out one number. They can keep their personal mobile number private, yet still keep in touch with colleagues and customers using virtually any device. Business phone calls made from your mobile number appear to originate from your Hosted Voice number (instead of your mobile number). These business phone calls also use your Hosted Voice minutes plan. You can even start a call on your desk phone and transfer it to your mobile (or vice versa) on the fly. Fusion Connect UC includes desktop, smartphone and tablet clients for all major OS platforms, delivering a full-featured UC experience across devices.
Scale Easily
Businesses can rapidly and inexpensively scale cloud-based communications services to fit their need. Companies that use Hosted PBX with UC can easily ramp up new employees and perform self-service provisioning. Because UC is offered in a subscription payment model, companies buy only what they need and avoid large up-front (capital) expenditures as well as ongoing staffing costs to upgrade and maintain an on-premises system.
Get More Done, Faster
…With UC and Integrated Voice
In UC solutions, office phone systems are often integrated with enhanced collaboration and unified messaging features such as screen sharing, presence, instant messaging, SMS text messaging, and video conferencing, all within one easy-to-use interface. Together, these communication and collaboration features speed up virtually every aspect of the business cycle including decision-making, customer support issue resolution, lead generation, sales, and more.
UC with integrated telephony gives busy workers more freedom and flexibility in how they communicate and how they manage their communications, boosting productivity and collaboration. Calling and mobility features such as Find Me/Follow Me (self-service call routing), Visual Voicemail (voicemail transcribed as email), Call Recording, and Audio Conferencing further support a mobile and productive work style and improve interactions with colleagues, partners, and customers.
Meet the Needs of the Changing Workforce
Real-time communications and collaboration solutions are compelling for businesses of any size, whether they have a single location or hundreds of locations with remote employees spread across the globe. Unified Communications solutions offer various advantages such as reduced total cost of ownership, reduced travel time and expenses, improved collaboration, and the ability for all employees to connect faster and get more work done.
With advantages like these, it's clear why companies everywhere are making UC a priority on their technology roadmap.
Fusion Connect Unified Communications offers superior service and a more diverse set of standard features than alternative BYOD voip and BYOD security solutions. Our 24/7/365 customer care, self-service management portal, and trouble-free installation make Fusion Connect a compelling choice for your communications.
1 Don Reisinger, "10 Mobile Security Issues That Should Worry You," eWeek, February 11, 2014.
Microsoft Teams
Calling Services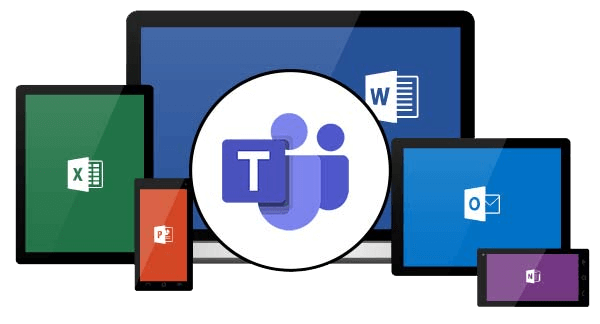 Make calls to mobile devices and landlines through Microsoft Teams with Operator Connect.
Get Your Free Trial

Expert insights, exclusive content, and the latest updates on Microsoft products and services - direct to your inbox. Subscribe to Tech ROUNDUP!
Is Your Internet Speed Performing As Promised?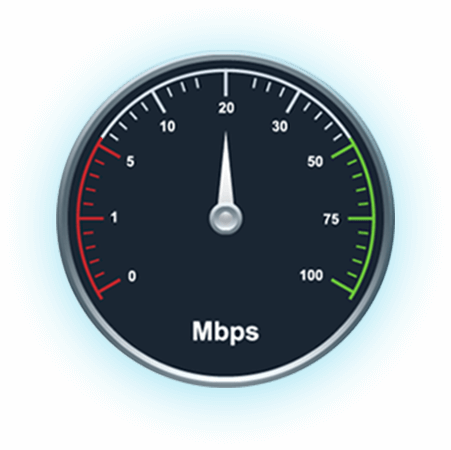 Measure your internet speed and get insight on jitter and latency.
Speed Test Plus