What is a VPN?
Posted on May 6, 2019 by Fusion Connect
Using WiFi networks in public places such as coffee shops, malls, or airports has become an indispensable part of everyday life, but while having internet access on the go is certainly very convenient, it does leave your devices and private information vulnerable to attacks from hackers.
But there are ways you can protect yourself and your business.
By using a Virtual Private Network, your employees can connect to the web securely, and ensure that nobody can access their device. The technology provides end-to-end encryption for the connection, which means that there is no way to breach it even if the employee is using an unprotected or fake WiFi network.
Let's explore the VPN definition and what it can offer your business.
How Does a VPN Work?
Explaining what is a VPN and how it works can be bit technical, but assuming your employee user's perspective makes it easier to define VPN.
Your employees can activate the VPN on any device, whenever they question if their internet connection is secure. All data is then encrypted over the VPN connection and is inaccessible for anyone -- including your internet service provider, the WiFi provider, or any third parties attempting to gain access.
The data used with the internet connection travels through the encrypted VPN server, so it's impossible for anyone else to see what you or your employees are doing. You can feel safe even if you have to input sensitive information, such as passwords and business data.
With the help of a VPN, anyone trying to access your information will see the VPN server as the source of the traffic instead of your computer. And if someone tries to look at the data that you're sending or receiving, all they see is encrypted data that cannot be decoded.
How secure is a VPN?
Even though VPN technology has much potential, there is debate over how effective it is. The debate centers on the varying quality between different service providers, and ignorance of what is a VPN. Not all VPN software solutions use the same technology, and thus some are more effective than others.
Due to regulatory and legal differences between countries, there can be restrictions on the VPN technology used, and how it is applied. The quality and effectiveness of the service can depend on the country that you are in and the origin country of the service provider.
There are also different VPN protocols that determine how data is transmitted. Luckily, with most providers, you can select the protocol that you wish and choose the one that serves your VPN purpose best.
Do be aware that while VPN can effectively hide your device, it cannot protect you from any malicious files or links that you access during your Internet browsing session. In other words, if you happen to catch a virus by giving it access to your device, a VPN won't be able to offer you full protection.
The best way to use Virtual Private Networks is to combine it with anti-malware and anti-virus solutions. The combination of security measures provides the greatest chance of protecting your device and your data.
Why do you need a VPN?
Now that we have a better understanding of what is a VPN and how it works, the question becomes – what does VPN do and how can it help your business?
There are numerous benefits of having a VPN network, and one of the biggest is the VPN security protocols that can offer robust protection from threats to the network. Since it's not always possible to use the secure network at the office, VPN serves as a great way to improve security when working from remote locations or on the go.
If a secure connection cannot be established, that poses a risk not only to the single device but to the entire local network at your office, as a hacker could potentially gain access to it as well.
With a VPN, your employees can access the company's databases, files, and even physical devices without having to worry about a breach of security. This allows employees to remain productive when away from the office and creates a more seamless workflow as workers can access corporate applications from anywhere in the world.
If your company has multiple locations, VPN can help ensure that the connection between networks remains secure. It can overcome restrictions such as geo-based blocking of certain websites that may be an issue in some parts of the world.
What is a VPN Service?
Finding a reliable VPN service provider is a crucial part of ensuring that your company's devices and networks remain secure. As already discussed, not all VPN services are equal, so choosing a service that offers the most robust encryption protocols is a must.
What's more, if you want to ensure maximum protection for your network and your employees, choosing consumer-grade VPN solution may not be enough.
There are VPN service providers who can set up your entire VPN system and customize it to fit your individual needs. By hiring a professional VPN service provider, you can be assured that if unexpected issues arise, the company would offer assistance quickly.
We offer offer advanced networking solutions, utilizing the IPsec VPN encryption for your networks, ensuring that all of your connections are encoded with the most advanced cryptographic methods.
Microsoft Teams
Calling Services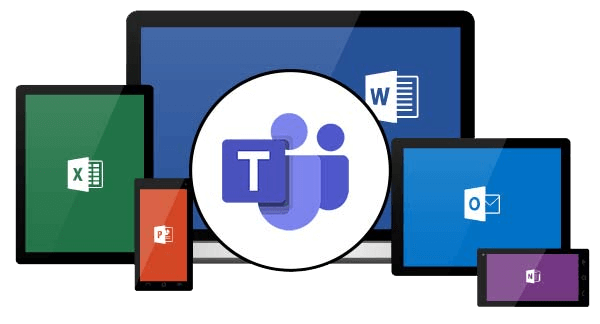 Make calls to mobile devices and landlines through Microsoft Teams with Operator Connect.

Expert insights, exclusive content, and the latest updates on Microsoft products and services - direct to your inbox. Subscribe to Tech ROUNDUP!
Is Your Internet Speed Performing As Promised?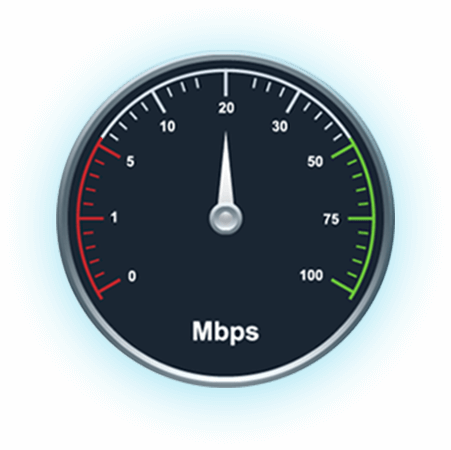 Measure your internet speed and get insight on jitter and latency.