What is an MCP?
Providing advanced and secure internet connectivity services to enterprise businesses.
Posted on August 11, 2022 by Fusion Connect
A Managed Connectivity Provider (MCP) is a specialist that provides managed services focused on internet connectivity. If you think about managed service providers (MSP), you can consider MSP an umbrella term under which you lump all of the offerings available from the variety of cloud and service providers you see every day. But, there is a good reason for the more specific MCP designation.
MCPs understand that connectivity is the foundational service that enables every other cloud and off-premises capability that you might be considering and know that their job is provide the basis for that secure, resilient, effective infrastructure layer. This means understanding your needs for connectivity to every business endpoint and what options they need to offer to fit the variety of business demands you will encounter.
It's no trivial task to provide the right connectivity option for everything from your central headquarters to remote branches and teams, and even individual remote workers in rural areas with limited connectivity options. It's even harder to integrate it all into a smoothly functioning, easily managed networking infrastructure that meets your business needs for performance, reliability, redundancy, and security.
An MCP has invested in the expertise and technologies required to deliver these capabilities to their customers, and they are focused on staying up to date on the latest technologies, operational processes, and hostile threats so that they can deliver the best possible customer experience.
Top Five Managed Connectivity Benefits
The most obvious benefit of managed connectivity is right there in the name: the services are all managed for you. But, it's more than just simple management of the services. It's managing them as a whole and not as a collection of point solutions.
Managing these services in ways that provide the greatest benefit for the customer is what makes an MCP unique. That holistic approach and an understanding of how all the services need to work together makes the value of the MCP service greater than looking to solve each individual problem.
MCP Technologies
Building Future-proof Communications Solutions
The concept of an MCP is a straightforward one: managing the connectivity that meets your business requirements. But achieving this means integrating a number of different technologies. SD-WAN services is the fundamental basis for building a secure and reliable connectivity infrastructure. Giving the customer a choice of SD-WAN providers means understanding how different applications work to produce results that best fit the customer's need.
The same is true for the multitude of connectivity options that are available. A financial services firm might require a dedicated internet access connection between locations. While a remotely connected employee is simply on a VPN over their cable network connection. From dedicated fiber to relatively low-speed DSL, the connection type needs to be integrated into the business environment. As new technologies come to market – Wi-Fi 6 is a current example – the job of the MCP is to quickly integrate them into their existing managed networks without any negative impacts.
The choice of connection technologies also depends on how a business plans on using the connections. Technologies such as Unified Communications as a Service (UCaaS) require a certain level of connectivity, especially if you plan to integrate Virtual PBX options.
The technologies that an MCP supports are a moving target. There are minimum levels that need to be available to every customer right now, today. As new technologies appear, existing technologies are used in different ways, and business demands evolve, that can change for the future.
What is an MCP?
We asked 100 IT Professionals:
What is an MCP?
Don't worry if you weren't quite sure what an MCP was. Even the internet acronym finder doesn't list Managed Connectivity Service Provider as one of the choices. Making this area of expertise stand out is new to the industry. The selection of capabilities in this area of expertise merit their own focus.
67% believe an MCP is a Microsoft Certified Solution Provider
Given how long this term has existed - and Microsoft's industry profile - it shouldn't come as a surprise this is the most common definition when someone hears the words "MCP". But, the industry is working to change that response.
26% believe an MCP is a Managed Connectivity Service Provider
This percentage gives us a good feel for the number of IT professionals that are dealing with the issues that MCPs are solving. As companies prioritize remote work and expand their connectivity footprint, many are discovering MCPs as business partners. A team focused on solving the problems businesses need answers for.
7% does not know what an MCP is
It's not surprising that some percentage of IT professionals are unfamiliar with the capabilities generally included under the umbrella "Managed Service Provider" term. When the more detailed MCP term is explained, most understand that the expertise merits their own description definition.
MCP for an Enterprise Business
Enterprise and mid-market businesses are obvious candidates for making use of an MCP.
While many enterprise companies with existing WAN and VPN infrastructure thought they were prepared, most found they fell short when employees began working remotely. Not only did they lack the infrastructure to suddenly support the increase in remote workers, but they also lacked the in-house expertise to efficiently solve this problem.
Taking the "solve it now" approach, many businesses chose erratic solutions to get employees access to corporate resources. Now that the pandemic crisis has slowed, these businesses find themselves inefficiently supporting multiple applications that redundantly do the same thing. These are a significant management headache on a day-to-day basis.
Now that the immediate pressure to address these issues has relaxed, these same companies are re-evaluating the choices they made. As remote work has become the new normal in many organizations, long-term solutions are a more pressing concern. Maintaining a high level of security - while allowing required network access from any location - means moving past the cobbled-together solutions that many companies implemented during the pandemic. They allowed business to continue at the time, but there are better future-proof solutions.
The comprehensive solutions offered by an MCP address these issues directly and when properly implemented, allow and encourage future business growth and expansion.
What is an MCP?
The Conclusion
A Managed Connectivity Provider (MCP) works to provide the fundamental connectivity piece of your enterprise networking puzzle. From a core SD-WAN implementation to ensuring connectivity for every location that needs a secure endpoint. They provide the skillset to aid your business in selecting the optimal connectivity options. An MCP can guide you to the technologies and tools that best meet the demands of your business. Rolling out a solution that will make your business more efficient and effective in accomplishing your business goals.
The MCP becomes your go-to resource as an expert in selecting and expanding on solutions for your connectivity needs. They stay up-to-date on the latest technologies, changes to your deployed infrastructure, and potential future changes that will benefit your business. With the management of the connectivity infrastructure in the hands of the MCP, enterprises are better able to focus on their line-of-business activities. Thus, avoiding costly talent in these technology areas.
Expanding the business will no longer be constrained by that lack of expertise or talent or the cost of acquiring it. The MCP is a business partner in expanding your options. Quickly taking advantage of business growth opportunities.
Why would a Managed Service Provider (MSP) would also have a standalone MCP offering?
Managed Service Providers (MSPs) have a Managed Connectivity Service Provider offering that specializes in reliable connectivity. The term "managed service" is a blank slate applicable to several services. Connectivity being a foundational service in any organization.
The MCP specialization ensures the MSP has the talent, the technologies, and the experience to offer organizations world-class connectivity options. Much faster, and for a far lower budget, than developing and deploying multiple connectivity options in-house.
The technologies provided via an MCP are the foundation to any growing organization - especially in an era of increased remote work and business expansion. Offering a standalone MCP option that is not dependent on other services under the MSP umbrella means customers need only invest in the service that they need.
Microsoft Teams
Calling Services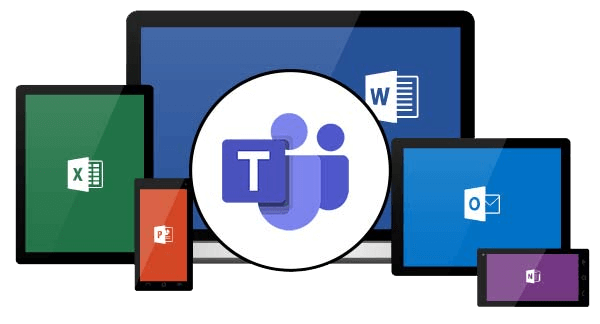 Make calls to mobile devices and landlines through Microsoft Teams with Operator Connect.
Get Your Free Trial

Expert insights, exclusive content, and the latest updates on Microsoft products and services - direct to your inbox. Subscribe to Tech ROUNDUP!
Is Your Internet Speed Performing As Promised?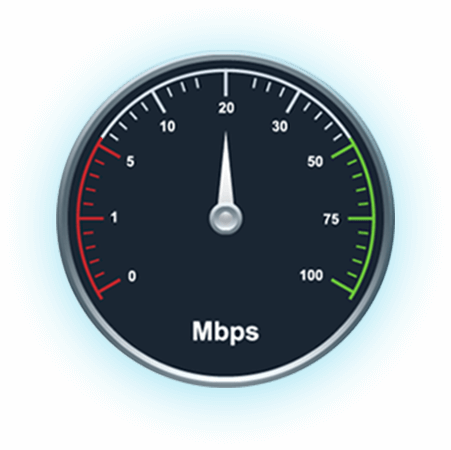 Measure your internet speed and get insight on jitter and latency.
Speed Test Plus