What is Microsoft Teams Calling?
Posted on April 19, 2023 by Fusion Connect
Users can make and receive phone calls directly within Teams by using one of two features: Operator Connect or Direct Routing.
Operator Connect allows businesses to use a Microsoft-certified provider as their carrier, while Direct Routing lets businesses connect their own phone carriers to teams.
With Microsoft Teams Calling, users can switch between chat, meetings, and voice calls without having to use multiple apps or device. This creates a more productive and collaborative way to communicate.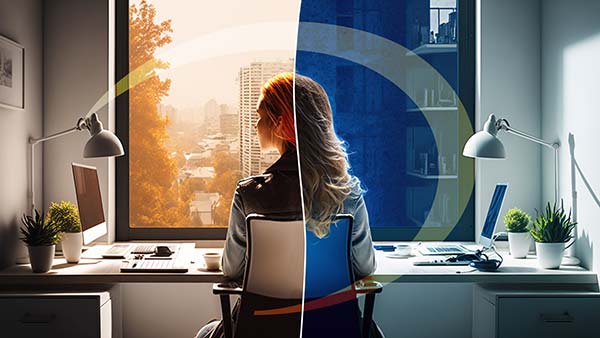 Connecting the Dots: Microsoft Teams Calling provides a convenient and reliable way to make and receive phone calls using the Microsoft Teams platform. Doing so, it provides simplified communication, greater flexibility, advanced features, and cost savings.
Microsoft Teams Calling: The Future of Communication
Microsoft Teams Voice services are more than just a phone service. With built-in features like chat, video conferencing, and tools for working together, it has become the best way for businesses all over the world to talk to each other. In this blog, we will talk about why Microsoft Teams Calling is the future of communication and how it can help your organization.
The Top 5 Features Needed for Microsoft Teams Calling
As an administrator, these are the top five features needed to get the most out of Microsoft Teams Calling:
Licenses
Make sure you have the right licenses for your organization to use Teams Calling.
Direct Routing
Use Operator Connect or Direct Routing to connect your phone network to Teams Calling.
Emergency Calling
Set up emergency calling so that your organization can reach emergency services quickly and easily if it needs to.
Call Quality
Use tools like Call Analytics and the Network Planner to keep an eye on and improve call quality.
Adoption by Users
Train and help users adopt Teams Calling so that your team can get the most out of it.
Where Microsoft Teams Calling is Going…
With technology changing all the time, it can be fun to guess what will happen to Microsoft Teams Calling in the future. Artificial intelligence, call transcription, and integration with other Microsoft tools like Dynamics 365 are likely to improve. Microsoft Teams Calling will continue to be an important part of the hybrid work environment because it helps teams that work in person and teams that work from home talk to each other in an effective and efficient way.
How to Set Up Microsoft Teams Calling
Follow these steps to set up Microsoft Teams Calling:
In the Teams Admin Center, turn on calling.
Set up the phone numbers and calling rules.
Set up Operator Connect or Direct Routing.
Set up the Emergency Calling feature.
Continue to monitor call quality.
Microsoft Teams Operator Connect or Direct Routing…
Teams has more than one way to allow voice calls. Microsoft Teams Calling is just one of them. Operator Connect and Direct Routing are two other ways for businesses to enable voice calls in Teams. Operator Connect allows businesses to connect directly to the voice services of a telecom provider from Teams and Direct Routing connects Teams to a phone system that is already in place. All three options allow voice calls in Teams, but there are differences in how they are deployed and managed, how much they cost, and where they are available. Choosing the best option will depend on what the business needs.
How Microsoft Advances to Beat the Competition
With its Teams platform, Microsoft has become a leader in the market for collaboration and communication. Microsoft is always launching innovative ideas and features, which makes it hard for competitors to keep up.
Teams, Office 365, and other Microsoft services and apps work well together, which makes it hard for competitors to copy. Microsoft's investments in Artificial Intelligence (AI) and machine learning have given Teams an edge in intelligent features like live captions and transcription, background noise suppression, and meeting insights.
Teams is also a popular choice for businesses with strict security and compliance needs because Microsoft is committed to security and compliance.
Because of these things, Teams' competitors find it hard to match its level of integration, innovation, and security.
Calling with Microsoft Teams and Your Business
Businesses of all sizes, from small startups to large enterprises, can benefit from Microsoft Teams Calling. Its low cost, ability to grow, and built-in features make it a useful tool for organizations that want to improve how they communicate and work together. Microsoft Teams Calling is the future of communication because it is becoming increasingly popular and is still being improved.
Microsoft Teams Calling Overview
Microsoft Teams Calling is a powerful way to communicate that can help organizations all over the world in many important ways. As an admin, it is important to know the top five things you need to do to set up and make the most of Teams Calling, as well as its future potential.
Whether you own a small business or work for a large company, Microsoft Teams Calling can help you improve how your team communicates and works together, increase productivity, and make the whole experience better for your team.
Fusion Connect is a Microsoft Cloud Solution Provider.

Microsoft Teams
Calling Services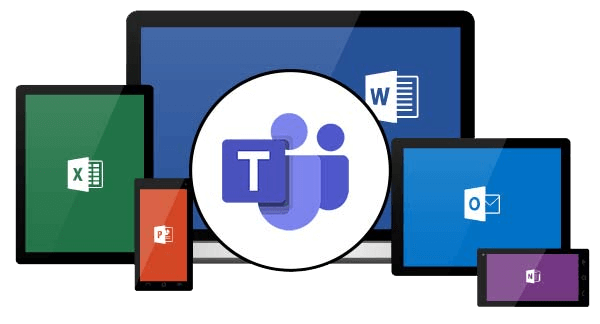 Make calls to mobile devices and landlines through Microsoft Teams with Operator Connect.

Expert insights, exclusive content, and the latest updates on Microsoft products and services - direct to your inbox. Subscribe to Tech ROUNDUP!
Is Your Internet Speed Performing As Promised?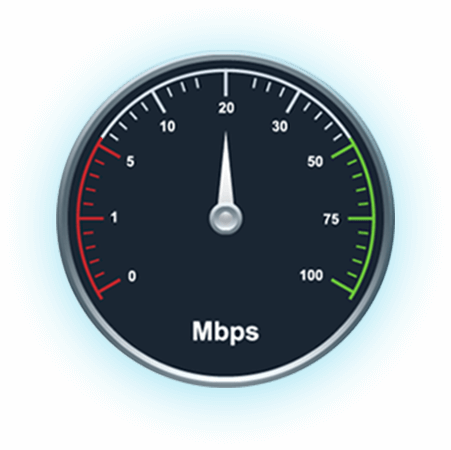 Measure your internet speed and get insight on jitter and latency.