What Is VoIP?
Posted on July 9, 2018 by Fusion Connect
The "Cord-cutting movement" extends beyond consumer cable and Netflix. As VoIP (Voice over Internet Protocol) communication evolves, and as the high-speed internet becomes ubiquitous and cheaper, more and more businesses are shifting from conventional landlines to VoIP.
What is VoIP?
You can probably garner from the acronym alone that the VoIP definition refers to a combination of transmission capabilities which allow communication through internet. VoIP converts voice to compressed digital signals that are known as IP (Internet Protocol) packets.
The IP packets are then transmitted through the internet instead of copper wires. If the user has a traditional telephone, IP's are converted back to telephone signals. In a nutshell, VoIP allows users and businesses to make calls through the internet.
A few years ago, you could only make VoIP calls through a computer. But increases in bandwidth and advances in hardware now make it possible for you to use a VoIP caller and even send videos using many devices. You can use VoIP with smartphones, computers, cameras, HDTVs, and even your existing telephone. VoIP was initially made popular by chat clients like Yahoo messenger and Skype where you could talk with a VoIP number using microphones and webcams.
These VoIP services made international communication easy. Aside from the costs to be on the internet, the calls were free. But VoIP technology limited use only to computers. Lower bandwidth also meant images were small and fuzzy. But, technology evolved and now bandwidth availability has expanded to a point where VoIP is better than traditional cable telephones in many ways.
Getting Started with VoIP
To make VoIP calls on your network, you need an "Analog Telephone Adapter." This links your phone to the internet, which then routes calls through the internet. You can also use a VoIP Phone or an IP phone designed for VoIP use.
Depending on your business voip provider, you can get an unlimited usage plan or a 'metered' plan. The price per minute, in either case, is lower compared to traditional phone rates. You also get many features like call waiting and caller ID for free. When you compare business phone systems, you'll find that an IP phone doesn't require a computer to make calls.
What is a VoIP number?
Similar to a cell phone number or landline number that you are used to, a VoIP number is simply a series of digits that allows a call to be made over VoIP networks online.
So, how does a VoIP number operate?
Dialing a VoIP number is the same as dialing a regular number, except the area code does not need to be based on where you reside or call from. The area code is irrelevant since the internet is worldwide. Businesses may choose areas codes that are local to their client, so that clients don't have to pay extra charges if they don't have a VoIP service.
VoIP Meaning for Global Use
Another excellent feature of VoIP is, no matter where you are in the world, you can have access to phone services. This means you can take your VoIP number with you anywhere and it will always function. Sure, you can have your cell phone with you, but what if you're across the ocean, in a different part of the world? No need to get a new number as you enter into a new country or region. Standard cell phone plans are typically costly in this scenario.
With VoIP, all you have to do is plug in your IP phone, or other VoIP enabled device, to a working Ethernet or T1 connection, and then you can make calls from anywhere in the world. You can also use an app on your smartphone or your computer to connect to the internet rather than using cell phone minutes. Your cell phone number doesn't change when making VoIP calls, and you don't have to worry about exorbitant roaming costs. VoIP also adds a layer of security for your communication.
VoIP for PBX and Businesses
Many businesses are opting for IP PBX, or hosted PBX, instead of the traditional PBX. PBX (private branch exchange) is a term for the system of telephones within an organization. Setting up IP PBX requires an initial investment, but it's a worthy investment over time that typically pays off within five years or less.
The concept of having your communication methods (social media, email, phone, video, etc.) on a single platform is called Unified Communication and Collaboration (UCC). UCC brings all your communication technologies together by having your phone service on the internet which really opens up some unique possibilities. Some VoIP service providers, for instance, offer a feature that does a Google search of your callers. With VoIP, you can have valuable information at your fingertips as calls come through.
You are also able to use one system for all of your business needs such as texting, video conferencing, webinars, screen sharing, instant messaging, multi-party chats, and more. This type of system increases engagement among employees, with stakeholders, and between departments. It also helps with reducing silos of information that can limit productivity.
VoIP Installation
Installation of VoIP is easy with a qualified and experienced vendor. The user-friendly design and mobility of VoIP systems give them an upper hand over traditional telephones. It's also easy to add new components because VoIP infrastructure is highly scalable. With VoIP tech, business staff connect and communicate from any place with Wi-Fi: airports, hotels, cafeterias, and many other locations.
And, because the system relies on digital signals and software to transfer calls, it's easy to maintain and modify. All these features make VoIP technology a great option especially for a business that doesn't have tech-savvy personnel. VoIP technology also stores data in one system for seamless integration. This makes the best VoIP systems manageable, cost-effective, and productive for businesses that need efficient and reliable communication.
Related Blog Topics:
Voice
Microsoft Teams
Calling Services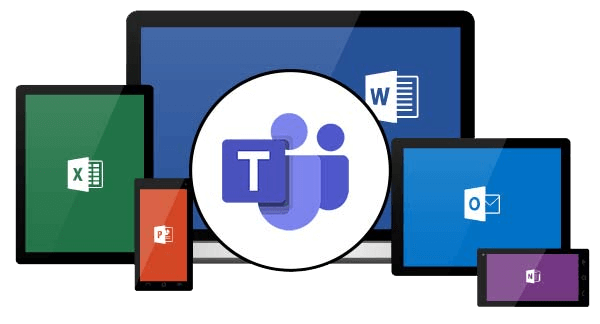 Make calls to mobile devices and landlines through Microsoft Teams with Operator Connect.

Expert insights, exclusive content, and the latest updates on Microsoft products and services - direct to your inbox. Subscribe to Tech ROUNDUP!
Is Your Internet Speed Performing As Promised?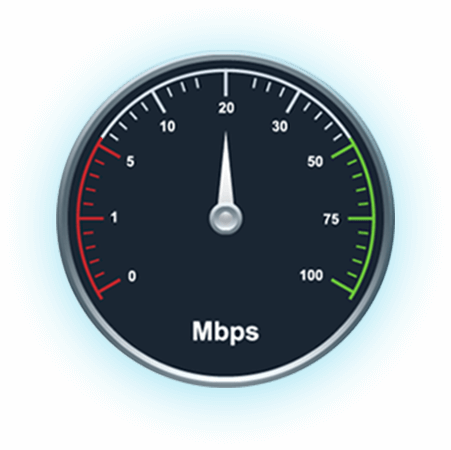 Measure your internet speed and get insight on jitter and latency.