3 Ways Modern Contact Centers Anticipate Customers' Needs
Posted on November 14, 2022 by Fusion Connect
Giving someone what they want before they ask for it is crucial to quality customer service. That's why the modern contact center is a game changer.
Customers don't need to spend long stretches on the phone talking about their concerns; they don't even need to actually speak to someone. They can now use multiple channels, such as mobile applications and web-based platforms, to interact with companies.
Advances in technology also make customer information easily available, allowing operators to increasingly anticipate a customer's needs upon the first interaction. That improves efficiency, leading to better retention and loyalty. Plus, it's what users have come to expect, with 62% of customers counting on companies to anticipate their needs, according to Salesforce's State of the Connected Customer report.
Shep Hyken's Achieving Customer Amazement report found that 75% of customers are more likely to be loyal to a company that offers a personalized customer experience. Fifty-two percent said they would pay more if they knew they would receive great customer service.
The Modern Contact Center Offers Both in Spades — Here's How
1. Removes Disconnect Between Customer and Operator
Predictive software, which can be provided as part of a Contact Center as a Service (CCaaS) solution, is one of the main reasons why the disconnect associated with the traditional contact center experience has been minimized. Customers do not need to provide their name, their business, the reason for their interaction, or other identifying information before they have their matter resolved.
Instead, agents are given that information when the connection is established, as well as any reasons why customers may have previously reached out. That knowledge allows agents to anticipate the customer's needs, which in turn leads to less uncertainty during the interaction, quicker resolution times, and a better overall experience.
Zendesk research showed 71% of customers expect a contact center to pass along information so they don't have to repeat themselves. When this is properly achieved, customers can end the interaction believing agents genuinely care about their issues, deepening the relationship.
2. Provides Increased Flexibility
The modern contact center represents a pivot toward an approach that resembles hospitality, which stresses being knowledgeable and effective. It includes showing respect for a customer's needs and treating them with care and concern. That, and understanding why a customer is reaching out from the start, leads to satisfaction and positive returns.
Flexibility is also important. Customers now expect to have a variety of options for contacting a company, such as email, social media platforms, mobile applications, live chat software, and text messaging. They're not all going to want to reach you the same way. Providing options is another way to show they're valued. Modern solutions depend on those alternatives. If you're not offering customers several channels to reach a contact center, you disregard their needs and risk losing their business.
Plus, consumers don't want to follow rigid customer service processes anymore. According to Business Insider, 59% of consumers prefer using additional channels instead of their voices to contact customer service, and 45% don't care if they interact with an agent or a bot as long as their issues are resolved quickly and accurately.
3. Learnings for Next Time
Modern contact centers aren't made to just resolve current issues. They're designed to streamline future interactions.
Those connections between a customer and a modern contact center will generate detailed, automated reports that can be used as a guide for future interactions. They will record when and how a customer first contacted an agent, what their concerns were, and how they were resolved. They also will be able to help contact center operators learn from those interactions so they can foresee others' needs as well, leading to a better experience for every customer.
You provide quality customer service when you're compassionate and understanding. Having tools that offer a more personalized touch takes the guesswork out of each interaction. That puts you in tune with what your customers want and helps you build a stronger rapport and greater trust.
Anticipate Customers' Needs and Make a Lasting Impression
Zendesk noted 78% of business leaders believe contact center agents are vital to customer retention, and 74% of customers will look past a company's mistakes if they receive excellent service.
Your company will stand out if you anticipate a customer's needs. When you can do that, you become more valuable to the customer than they expected. That's how modern contact centers shine.
Microsoft Teams
Calling Services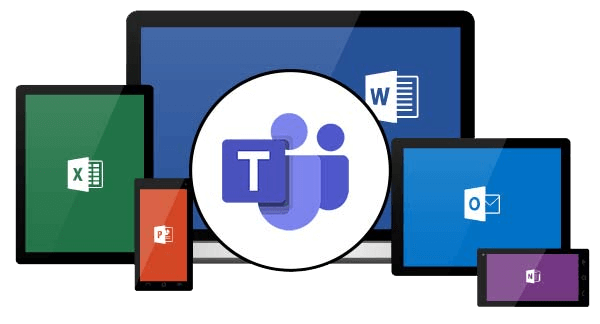 Make calls to mobile devices and landlines through Microsoft Teams with Operator Connect.

Expert insights, exclusive content, and the latest updates on Microsoft products and services - direct to your inbox. Subscribe to Tech ROUNDUP!
Is Your Internet Speed Performing As Promised?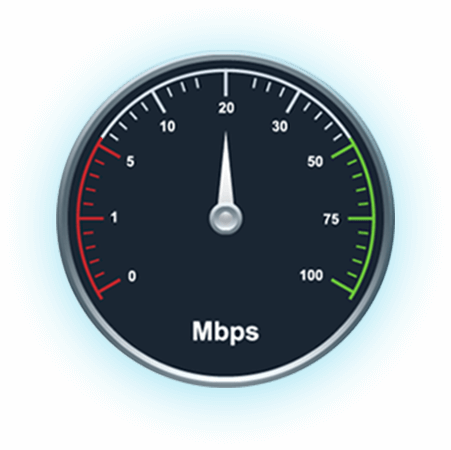 Measure your internet speed and get insight on jitter and latency.