4 Reasons to Migrate from Legacy Infrastructures
Posted on September 13, 2021 by Fusion Connect
The technology industry faces unprecedented changes due to economic uncertainty, disruptive technologies, and shifting regulatory requirements.
Now, more than ever, establishing robust technology and data foundations is vital. In many cases, businesses are still grappling with legacy systems that inhibit digital transformation but are hesitant to replace them. Read on to find out why digital transformation is essential and will benefit your business in the long run.
1. The Industry is Rapidly Modernizing
The push for more modern infrastructures has been underway for years. The FCC Says:
"Given the sweeping changes in the communications marketplace since the passage of the 1996 Act, including the increasing migration of consumers of all sorts and sizes away from TDM technology, copper loops, and local telephone service toward newer, any-distance voice services over next-generation wireline and wireless networks and the wide range of competitors offering facilities-based voice service alongside over-the-top Voice over Internet Protocol (VoIP) services, we find that the public interest is no longer served by maintaining these legacy regulatory obligations and their associated costs. Rather than a foothold for new entrants into the marketplace, they have become a vice, trapping incumbent LECs into preserving outdated technologies and services at the cost of a slower transition to next-generation networks and services that benefit American consumers and businesses."1
Today, providers are no longer forced to update or sell outdated services due to lack of demand as the industry moves towards modern IP-based solutions.
2. High Cost of Maintenance
Outdated systems come with a hefty price tag. As maintenance costs continue to rise, providers have no choice but to pass those price hikes to customers before the technology becomes obsolete. Across the board, providers of POTs, PRI T1s, and data T1 circuits are decommissioning these services as they reach their end of life.
In addition to monetary costs, outdated infrastructures can also cost business and IT leaders valuable time and productivity. As companies and employees embrace the new hybrid workforce in these uncertain times, seamless access to applications and services anytime, anywhere, and via any device has never been more critical.
3. Lack of Advanced Security
We have seen several complex and high-profile cyber-attacks in 2021 alone. Coupled with the fact that many companies are undergoing a digital transformation to enable a better integrated and unified hybrid experience, it is no surprise that there seems to be a rise in data breaches.
Because their manufacturers no longer support legacy systems, the risk of data breaches has increased due to the lack of security patches. Without modern backup solutions and services, organizations often cannot prevent losses of their sensitive data.
As companies complete their digital transformation journey, having a solid security strategy will help mitigate breaches during this transitional period. That should include secure IP-based network solutions.
4. Slower Performance
For years enterprise-level firms have relied on legacy infrastructures to maintain security and speed for their networks. However, the rigid spoke-and-wheel architecture is no longer enough for an enterprise that needs top speed and latency performance at all branches of its operations.
Businesses have prioritized efficient communication, productivity, and rapport with colleagues and clients using video conferences, internet-based calls, and online chatting functionality. Unexpected circuit outages can be detrimental to a company's reputation.
IT and Business leaders are under constant pressure to prioritize and maintain a positive experience for their end-users by mitigating downtime and service interruptions. It reflects well on the business when IT leaders consistently monitor and optimize their overall network management experience using modern solutions.
In Closing
The most successful leaders will be those who dare to embrace business transformations and reinvent their processes and technologies while focusing on long-term company performance and security.
Fusion Connect manages, orchestrates, and secures the critical technology infrastructure that enables the connected enterprise. For more information about moving away from aging infrastructures and toward new technologies, contact us or call 866-300-0749.
1 References: https://docs.fcc.gov/public/attachments/FCC-19-72A1.pdf
Microsoft Teams
Calling Services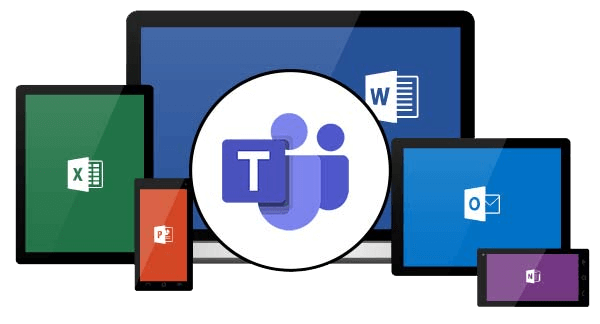 Make calls to mobile devices and landlines through Microsoft Teams with Operator Connect.

Expert insights, exclusive content, and the latest updates on Microsoft products and services - direct to your inbox. Subscribe to Tech ROUNDUP!
Is Your Internet Speed Performing As Promised?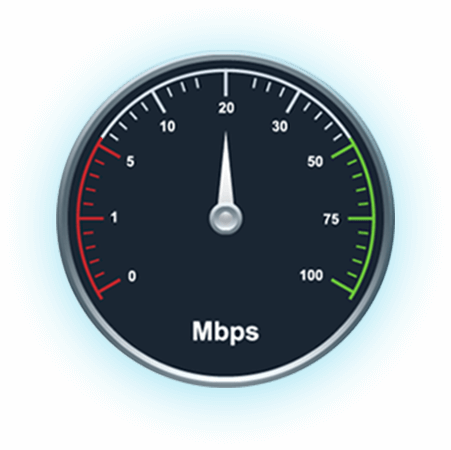 Measure your internet speed and get insight on jitter and latency.