5 Ways Businesses are Streamlining Communications and Cutting Costs
Posted on September 30, 2013 by Fusion Connect
The transition to cloud-based technology is well underway. Given the demands of the current business culture, it's not all that surprising. Streamlining business performance with cloud-based communication services is on the rise – according to a VoIP survey by research firm Infonetics, the number of seats for hosted Hosted PBX and unified communications services is on track to more than double between 2012 and 2016.
But, there are still sectors of the professional sphere that are holding out and hanging on to the "tried-and-true" systems they know. The logic naysayers' claim is behind this standoff:
Budget constraints: They feel that an overhaul would be an expensive upfront cost, even if the long-term savings were high.
Risk Adverse in regards to IT updates: They may have invested in other IT or communication solutions that didn't work out, or ended up being a nightmare to implement.
At face value, the logic appears sound. After all, budgets are never really set in stone and businesses with a checkered technological past have earned the right to be wary of change.
It's all true to a point, but let's play devil's advocate and present a counterargument – a counterargument that begins with the statement:
Don't Wait Until It's So Obvious That You'll Never Catch Up
Appearances being what they are, the move from traditional communications to streamlined solutions will actually expose the flaws within the traditional communication pipeline that loyalists have been struggling to circumvent for years.
Disparate, legacy phone and internet services do not increase workplace flexibility, user accessibility, or technological compatibility. Companies are left to nursemaid these archaic models while their competitors reap the benefits of cost-effective self-automation, integration and improved productivity.
Outdated business phone systems create a host of problems. If your goal is to remain competitive (and whose isn't?), it will be harder to do so if your competitors upgrade their communication services and features and you stay behind to wait it out. In order to stay competitive more businesses will need to transition to cloud-based services sooner than later.
From Penny-Pinching to Penny-Wise: The Changing Face of Communications Technology
Let's examine 5 ways businesses are streamlining communications and cutting costs by moving to a Hosted Voice over IP (Hosted VoIP) solution.
Telecommuting, mobile offices, and "third place" distance workspaces are becoming more popular as teams expand. Advanced Voice features, like Find Me/Follow Me, allow users to define how incoming calls are routed or forwarded to ensure that important calls are not missed. Mobility features allow employees to make and receive calls on their cell phones using their VoIP business phone number and even take advantage of unlimited long-distance calling while working remotely.
Dispute resolution can take up the lion's share of an employee's communication time. Cloud technologies have transformed the dispute process by making recorded conversations available and easy to track. In addition to assisting with dispute resolution, call recordings can help drive quality assurance, training, and overall productivity, customer satisfaction and effectiveness.
Productivity features increase efficiency and let employees work smarter. Employees can host and record audio conferences using desktop and mobile clients. Employees can also multi-task by viewing and responding to transcribed voicemails (as emails) while on back-to-back phone calls with others or while away from the office via their mobile device.
Simple-to-use web platforms enable users to make and receive business phone calls, change routing, and turn features on or off as needed with a single click on a smartphone or PC.
Streamlining vendors and voice management eliminates the maintenance and support of multiple business phone systems and vendors across multiple business locations. Enterprise-wide trainings and software updates are not a multi-stage process with the right office phone systems. Networks can be scaled up or down depending on the size and needs of your business. With some business VoIP solutions, users can also share call capacity across the enterprise.
Hosted VoIP solutions are helping businesses of all sizes manage the provisioning of business-class services with significant impacts to the bottom-line. False perceptions should not override good business sense. Traditional phone systems are being replaced by more cost-effective, streamlined solutions that make communication more productive and affordable. Learn more about Fusion's Voice solutions or contact us.
Related Blog Topics:
Voice
Microsoft Teams
Calling Services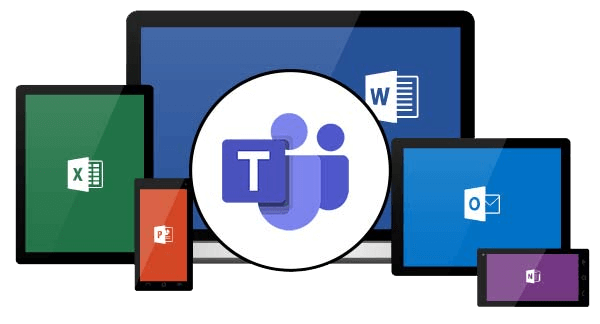 Make calls to mobile devices and landlines through Microsoft Teams with Operator Connect.

Expert insights, exclusive content, and the latest updates on Microsoft products and services - direct to your inbox. Subscribe to Tech ROUNDUP!
Is Your Internet Speed Performing As Promised?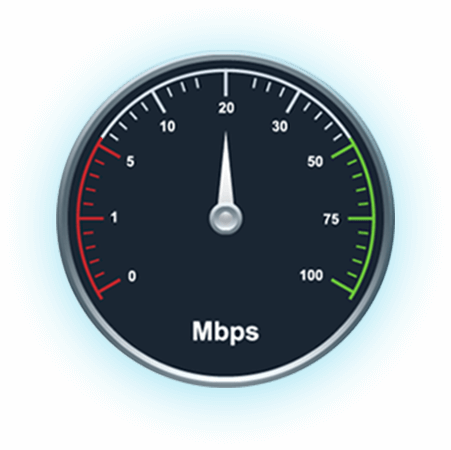 Measure your internet speed and get insight on jitter and latency.