6 Reasons Why You Need Operator Connect and Calling Services for Microsoft Teams
Posted on December 13, 2022 by Jeff Blackey, SVP of Product for Fusion Connect
Turn Microsoft Teams into a phone system with collaboration, continuity, and easy user management. Implementing Operator Connect means you can say goodbye to managing and maintaining an onsite or cloud-based PBX (private branch exchange) system, while simplifying user management on the Microsoft cloud-based PBX.
Microsoft Teams is the industry-leading communications and collaboration tool. I think it only gets better when delivered via Fusion Connect's Operator Connect portal, which allows businesses to seamlessly integrate calling capabilities into Microsoft Teams. It's the next-generation of Direct Routing, allowing clients to self-provision adding Fusion Connect's voice calling (known technically as PSTN, public switched telephone network, with public telephone numbers) for their users in the Microsoft Teams environment enabling companies to turn Teams into a business phone system.
1

Easy Implementation and Fast Adoption

Microsoft Teams, delivered via Operator Connect, truly unifies employees on a single platform for collaboration, calling, messaging, video meetings, and file sharing. Whether in the office, traveling, or working from home, employees will love the seamless calling through Teams. They can make and receive calls to anyone, no matter what device their contact is using—even traditional landline phones. This can help your company eliminate other, often redundant communication and collaboration applications in your environment such as PBXs and other phone systems, and take full advantage of your Microsoft 365 subscription. Save money and the hassle of supporting yet another app!

With our managed implementation support for Microsoft Teams Voice Calling, you don't need to worry about a thing. Fusion Connect takes care of system configuration, technical staff training, and service activation. An automated set of tools makes it easy to get started quickly.
2

Employee Productivity Management

You can take advantage of the Fusion Connect Employee Productivity Management service to help your hybrid workforce succeed. The service works to identify strong performers and those who need additional coaching to drive productivity.
3

Simplified Administration

With Fusion Connect's Operator Connect for Microsoft Teams, you'll have access to a self-serve administrative portal for managing your users. Fusion Connect's enhanced management portal simplifies the Microsoft administration console, allowing administrators to manage phone numbers and deploy new Microsoft Teams seats in real-time and on demand. No need to rely on Microsoft or technology vendors to add, edit, or delete users.

Authorized users can also easily assign country-specific phone numbers for their entire team anytime. Phone numbers are available in the US, Canada, Mexico, and more than a dozen European countries. This will expand more broadly internationally throughout 2023 into additional countries in Europe, Latin America, and Asia Pacific.
4

Secure, Reliable Platform

Our design and implementation of Calling Services for Microsoft Teams deliver uninterrupted voice service even when Microsoft Teams service is unavailable, allowing organizations to maintain business operations. Perhaps even more importantly, Microsoft Teams is fully integrated into the Microsoft 365 platform and utilizes its security features. You can always add additional network security services from Fusion Connect.
5

Dependable Service You Can Trust

Because Fusion Connect is a Microsoft Cloud Services Provider (CSP), you can keep it simple by getting everything through one provider: Microsoft 365 subscription, Microsoft Teams, and Calling Services for Microsoft Teams.
6

Shared Service Level Agreements

Built on a shared Service Level Agreement (SLA) between Microsoft and Fusion Connect, the Operator Connect for Microsoft Teams offering ensures the availability of the platform and services. This program is backed further by Fusion Connect's comprehensive service guarantee, which includes on-time installation and 100% availability for next-generation services., which includes on-time installation and 100% availability for next-generation services.
---
Let's start the conversation.
Book a Free Trial of Operator Connect for Microsoft Teams
The trial gives you a chance to see Operator Connect in action and a good choice for your business.
Fusion Connect is a next-generation managed communications service provider (MCSP) enabling mid-market and enterprise businesses to connect people and applications globally. We tailor our highly available cloud communication and connectivity to meet the unique needs of our clients. Let's talk about Fusion Connect's Operator Connect Calling Services for Microsoft Teams portfolio for your business needs. Call 888-530-2574.

*Microsoft, Microsoft 365, and Microsoft Teams are trademarks of the Microsoft group of companies.
Microsoft Teams
Calling Services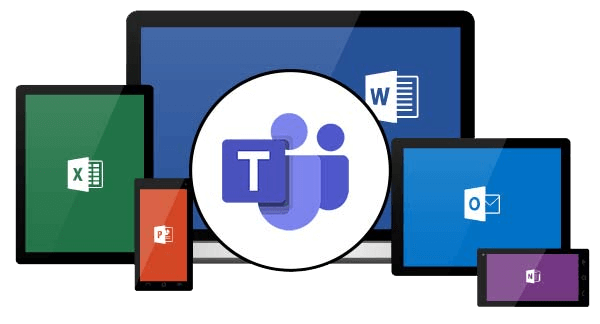 Make calls to mobile devices and landlines through Microsoft Teams with Operator Connect.

Expert insights, exclusive content, and the latest updates on Microsoft products and services - direct to your inbox. Subscribe to Tech ROUNDUP!
Is Your Internet Speed Performing As Promised?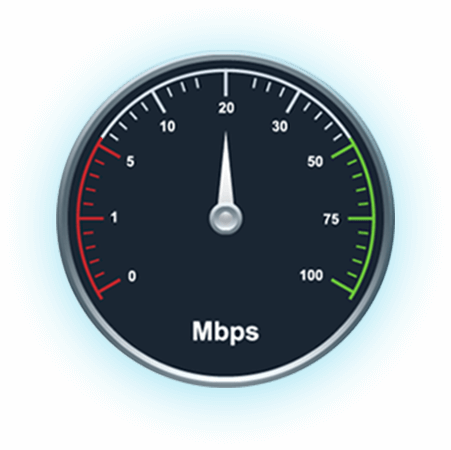 Measure your internet speed and get insight on jitter and latency.