Deploy and Configure Microsoft Teams
Posted on March 13, 2023 by Fusion Connect
Microsoft Teams serves as a hub for team communication and collaboration with features like chat, voice and video calls, online meetings, and file sharing. It can be used on a variety of devices, such as desktop computers, laptops, and mobile phones, and is a component of the Microsoft 365 suite of productivity tools. We'll review the procedures for deploying and setting up Microsoft Teams for your company in this blog post.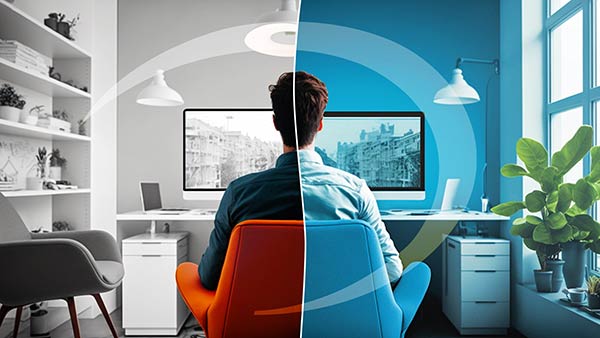 Connecting the Dots: Using Microsoft Teams Consulting can help make work easier by providing expertise and guidance in optimizing the use of the Microsoft Teams platform. Microsoft Teams Consultants can help businesses get the most out of the platform, streamlining communication and collaboration and ensuring that it's being used in the most effective way. By working with a Microsoft Teams Consultant, businesses can receive tailored advice and best practices for using Microsoft Teams, improving their overall experience.
Deploy and Configure Microsoft Teams Checklist:
Plan the deployment of your Microsoft Teams.
Activate Microsoft Teams on your devices.
Establish Microsoft Teams settings.
Use Microsoft Teams to facilitate communication and collaboration.
Benefit from Microsoft Teams integrations.
Implement training for Microsoft Teams.
Step 1 - Microsoft Teams Deployment Planning
Planning out your deployment strategy is an essential first step to deploying Microsoft Teams. This entails accounting for the size and requirements of your company, the platforms and devices your team will be using, and any integrations or customizations you might require. The resources you have at your disposal for deployment, such as staff time, funds, and infrastructure, should also be considered. You can ensure that your Teams deployment goes smoothly and successfully with careful planning.
If you don't know where to start when it comes to planning for your Microsoft Teams deployment, consider utilizing a Microsoft Teams Consultant.
Step 2 - Deploying Microsoft Teams
You can start the actual deployment procedure once you've planned your Microsoft Teams deployment. Installing Microsoft Teams on your devices and setting up the platform to suit your organization's requirements are required for this. Deploying Microsoft Teams to individual devices, deploying Microsoft Teams through group policies, and deploying Microsoft Teams as a cloud-based service are just a few of the various deployment options that are available. The approach you select will depend on your organization's needs and resources.
Step 3 - Configuring Microsoft Teams Settings
After deploying Microsoft Teams, you can start setting up the platform to suit your organization's requirements. Setting up channels, groups, and other features that help your team communicate and work together efficiently is a part of this process. To ensure that private information is safeguarded and that your team complies with rules set by the industry, you can configure security and compliance settings. It is crucial to take the time to review and customize all the settings and options that are available in Microsoft Teams.
Step 4 - Using Microsoft Teams for Collaboration and Communication
Real-time communication and collaboration with your team are two of Microsoft Teams' main advantages. You can communicate with your co-workers using a variety of features in Microsoft Teams, including voice and video calls, online meetings, and chat. The fact that your team can easily access these features from a variety of devices makes it simple for them to stay in touch from anywhere. Microsoft Teams can also be used to share documents, work on projects together, and monitor task progress, all of which will increase productivity and efficiency for your team.
Step 5 - Utilizing Microsoft Teams Integrations
Microsoft Teams offers a variety of integrations with other business tools and services in addition to its built-in communication and collaboration features. These integrations can assist you in maintaining your organization and productivity, as well as facilitating your access to the data required for efficient job performance. To keep you connected and involved, for instance, you can integrate Teams with customer relationship management (CRM) programs, project management tools, and other business software.
Step 6 - Implementing Microsoft Teams Training
It's critical to give your team the necessary training and support so that they can benefit fully from Microsoft Teams. This may entail holding live training sessions, producing online documentation and tutorials, and making tools like webinars and videos accessible to your team. You can help your team be more productive and engaged in their work by giving them the knowledge and abilities they need to use Microsoft Teams effectively.
Tracking and Improving Microsoft Teams Use
Monitoring and maximizing platform use is crucial to making sure your team is making the most of Microsoft Teams. Tracking metrics like adoption rates, active users, and usage trends can help you do this by identifying areas that need improvement. You might also think about putting best practices for Microsoft Teams usage into action, like encouraging team members to use the software frequently and to make use of features and integrations. You can increase the efficiency and productivity of your team by keeping an eye on and optimizing Teams usage.
Deploying and Configuring Microsoft Teams for Your Organization
By learning how to use Microsoft Teams, businesses can effectively communicate, collaborate, and work together. You can give your team the tools and resources they require to be productive and invested in their work by deploying and configuring Microsoft Teams for your organization. You can assist your team in making the most of Microsoft Teams by organizing your deployment, customizing settings, utilizing Microsoft Teams for communication and collaboration, utilizing integrations, and offering training and support. Microsoft Teams will become the most desired tool for your team, enabling them to work more efficiently and productively with the right approach.
References:
Plan and Prepare for Microsoft Teams: https://learn.microsoft.com/en-us/microsoftteams/upgrade-prepare-environment
Deploy and Configure Microsoft Teams: https://learn.microsoft.com/en-us/microsoftteams/deploy-overview
Manage Teams in the Microsoft Teams Admin Center: https://learn.microsoft.com/en-us/microsoftteams/manage-teams-in-modern-portal
Microsoft Teams
Calling Services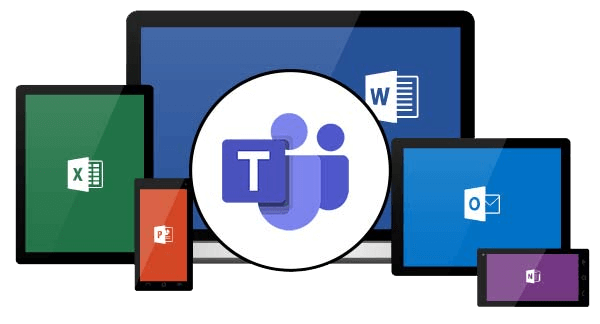 Make calls to mobile devices and landlines through Microsoft Teams with Operator Connect.
Get Your Free Trial

Expert insights, exclusive content, and the latest updates on Microsoft products and services - direct to your inbox. Subscribe to Tech ROUNDUP!
Is Your Internet Speed Performing As Promised?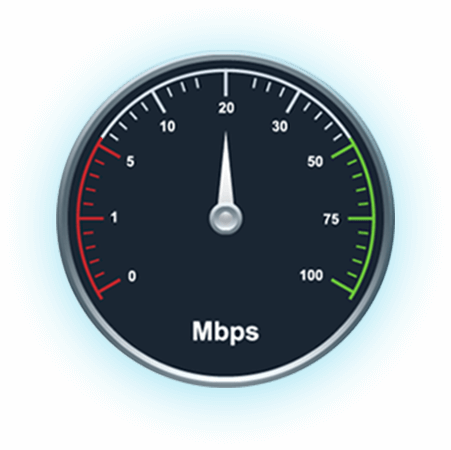 Measure your internet speed and get insight on jitter and latency.
Speed Test Plus