Four Trending Technologies in Today's Networks
Posted on October 19, 2020 by Fusion Connect
The year 2020 will be remembered for many things. IT and Network Security professionals may remember it as the year they lost the most sleep. Discover why and how four networking solutions are top of mind.
A global pandemic accelerated work and computing trends that were already underway: widespread adoption of software as a service and the broad dispersal of computing and network infrastructure across branch locations, data centers, and cloud providers like AWS, Azure, and Google. The sudden need to secure a much larger remote workforce connected to traditionally vulnerable home networks introduced security risks and network performance challenges that many corporate network security managers were not fully ready to tackle.
In their network management 'tool belt', administrators have found four 'tools' to be well suited to closing security gaps while retaining or improving application performance. Let's take a look at each and its important role in managing and safeguarding today's corporate network.
SD-WAN or Software-Defined Wide-Area Network. Typically used in traditional office work settings, SD-WAN has significant advantages in today's remote work environment where use cases include:

Deploying SD-WAN for 'power users' (for example, executives working remotely) to help ensure that their VoIP calls are smooth and clear and that they have an alternate source of Internet connection (wireless backup) that fails over automatically
Improving performance of essential business applications like VoIP, even on a residential grade network

Next Gen Firewalls (NGFW). As computing infrastructure gets more distributed and hackers get more sophisticated, so must security safeguards. NGFWs are an increasingly important component of the network security stack. The smart — and fast — NGFWs were designed to improve filtering of network traffic through deeper inspection of encrypted network traffic than previous generations of firewalls. They can do this while having minimal impact on bandwidth, and less of a bottleneck for today's teleworking masses. Next Gen Firewalls also fill the role of terminating all those remote work VPN connections and provide advanced threat protection before the traffic reaches its destination.
Unified Threat Management (UTM). While NGFWs provide aspects of network security at the edge, UTM goes a step further, offering comprehensive, multi-layered security that safeguards the network and data assets against viruses, malware, and emerging cyber threats, with AV/Malware, IPS, Web Filtering, SSL Inspection and Decryption, and Application Control. With more threat surfaces opening up due to work-from-home and schooling at home, UTM, when deployed correctly, can provide an important extra layer of security, as well as peace of mind.
Secure Access Service Edge (SASE) is top of mind for network administrators. More of a framework than an actual technology or tool, it is an emerging enterprise networking strategy combining network and security functions with WAN capabilities to support the dynamic, secure access needs of today's organizations.

In summary, SASE is ideal in a pandemic-influenced work-from home/school-from-home environment because it provides guidelines to mitigate many of the inherent challenges of today's distributed workforce, data, assets, and networks.

When properly implemented, a SASE approach enables organizations to apply secure access no matter where their users, workloads, devices, or applications are located. It solves network performance challenges caused by the widespread adoption of SaaS applications and the rise of access and traffic across data centers, branch offices, and hybrid- and multi-cloud environments.
For the network administrator hoping to worry less and sleep a bit more, these four important network and security components are essential to the modern work environment and a healthy, happy, and secure network.
With so many companies managing a remote workforce, be sure to check out our next article on the top challenges for managing remote workers.
Need Some Help?
Working with a Managed Service Provider like Fusion Connect offers several advantages. MSPs can staff networking and security experts so you don't have to, ensuring you get a solution that works for your unique needs and freeing up your team to focus on other priorities.
In addition, MSPs typically offer and support a wide range of solutions. For example, Fusion Connect partners with several best-of-breed SD-WAN vendors that make possible a range of options as simple or robust as the business needs.
Fusion Connect has the flexibility to offer a solution to fit your needs, rather than forcing you into a fixed solution that they offer. Contact us today for more information.
Microsoft Teams
Calling Services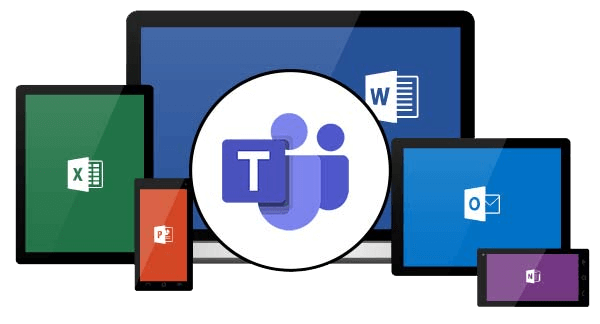 Make calls to mobile devices and landlines through Microsoft Teams with Operator Connect.

Expert insights, exclusive content, and the latest updates on Microsoft products and services - direct to your inbox. Subscribe to Tech ROUNDUP!
Is Your Internet Speed Performing As Promised?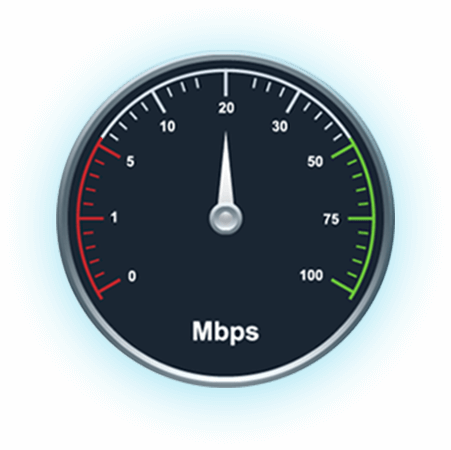 Measure your internet speed and get insight on jitter and latency.