Fusion Connect Ethernet
Industry-Leading Coverage, More Options
Posted on August 18, 2014 by Fusion Connect
Having achieved service in 700 Central Offices (COs) nationwide, Fusion Connect is now the largest provider of on-net Ethernet-over-Copper (EoC) services in the United States. Other companies might take the opportunity to rest on their laurels, but not Fusion Connect.
Instead, we've followed up our EoC expansion with the introduction of Ethernet ESA. Ethernet ESA offers an off-net nationwide footprint and bandwidth ranging from 2.0 Mbps to 1.0 Gbps. Whether you're replacing your existing T1 or need a high-bandwidth solution to meet your growing business needs, Fusion Connect Ethernet ESA has it all.
The Fusion Connect Ethernet Portfolio
The Fusion Connect Ethernet Portfolio consists of Core Service Area (CSA) / On-Net and Extended Service Area (ESA) / Off-Net services listed below.
| | Bandwidth | Service Area | Footprint (COs) |
| --- | --- | --- | --- |
| Ethernet over Copper (EoC) | 2 - 45 Mbps | CSA / On-Net | 700** |
| Ethernet over DS1 (EoDS1) | 2 - 12 Mbps | CSA / On-Net | 700** |
| Ethernet over DS3 (EoDS3)* | 44 Mbps | CSA / On-Net | 700** |
| Asymmetric Ethernet (AsyE) | 8/1 - 50/10 Mbps | CSA / On-Net | 700** |
| Ethernet ESA | 2 Mbps - 1 Gbps | ESA / Off-Net | Nationwide |
*Coming Soon
**Please contact your account representative for a complete list of CSA / On-net COs for exact locations and counts.
Why Fusion Connect Ethernet?
The adoption of Hosted PBX, streaming video, remote connectivity, cloud services, and other data-intensive business applications often brings a need for more bandwidth. Consider these advantages of Business Ethernet service and compare for yourself:
With fiber available to only 30% of US businesses, Ethernet is the logical choice for businesses requiring high bandwidth for mission-critical applications
Ethernet requires less on-premises equipment than comparable T1 services and higher speeds can often be provisioned on existing circuits, making Ethernet a cost-effective and reliable way to scale and support voice, data, and video convergence on a unified network
Fusion Connect Ethernet services offer multiple bandwidth options at budget-friendly price points
Fusion Connect Ethernet services are backed by business-class SLAs and 24/7/365 customer support
A streamlined customer portal makes it easy to manage your service, pay your bill, and obtain support
Fusion Connect Networks
Our privately managed, secure and scalable network provides last-mile connectivity and redundancy. With coverage to 240 major US metropolitan markets, the Fusion Connect network can be leveraged to deliver revenue-generating voice, video, and data application services for partners and end users alike.
National Network
2007+ on-net / 18,000+ off-net COs
95 ATM hubs / 30 IP POPs
10 Gbps SONET, all optical transport
Metro capacity up to OC-192
Resilient IP / MPLS core
Transit and peering agreements directly reaching over 100 Internet backbones and content provider portals
Ethernet Network
CSA / On-Net
The Fusion Connect on-net Ethernet network consists of 700 COs nationwide and uses the Adtran TA-5000 allowing support for both legacy and emerging service interfaces over copper. This pure Ethernet core easily scales to support even the most bandwidth-intensive business applications. Layer 2 and Layer 3 (BIA/DIA) services are available.
Services Include: Ethernet over Copper, Ethernet over DS1, Ethernet over DS3, and Asymmetric Ethernet.
ESA / Off-Net
The Fusion Connect off-net Ethernet network offers of a nationwide footprint and provides customers the option to connect with either Layer 2 or Layer 3 (BIA/DIA) access services with various bandwidth options between 2 Mbps and 1 Gbps at off-net locations. The access services provided are delivered over various technologies including Ethernet over Copper and Ethernet over Fiber. The specific technology used for service delivery and its scalability vary depending on the service speed selected.
Services Include: Ethernet ESA.
I invite you to give us a call with your questions or to talk about how Fusion Connect Ethernet can benefit your business.
Microsoft Teams
Calling Services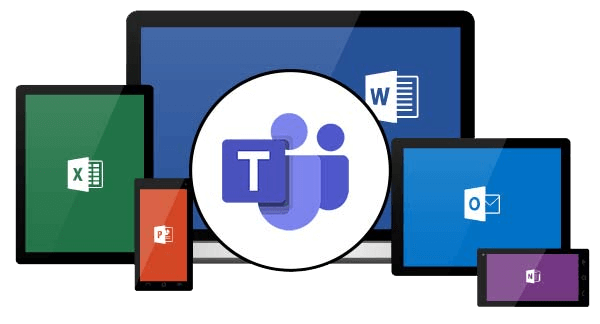 Make calls to mobile devices and landlines through Microsoft Teams with Operator Connect.

Expert insights, exclusive content, and the latest updates on Microsoft products and services - direct to your inbox. Subscribe to Tech ROUNDUP!
Is Your Internet Speed Performing As Promised?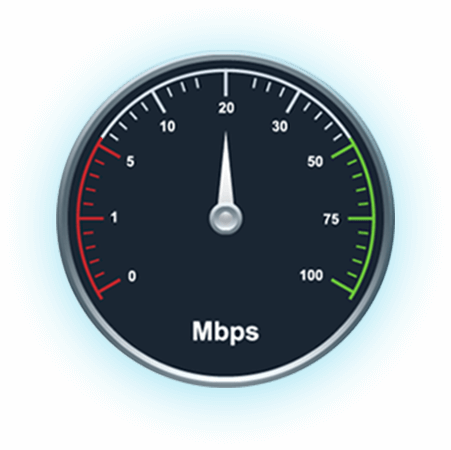 Measure your internet speed and get insight on jitter and latency.