FusionWorks with Webex Feature Dive: Advanced Video Conferencing
Posted on August 9, 2021 by Fusion Connect
Enabling the hybrid workforce means providing employees with the best collaboration software that empowers them to meet anytime, anywhere, and over their preferred communications channels. Providing a variety of communication tools allows employees to find features that fit naturally into their workflows.
Over the past year, we have seen a meteoric rise in demand for enhanced collaboration features as more and more companies shift to a flexible working environment. Platforms such as FusionWorks with Webex provide everything they need in one secure offering, including video conferencing, messaging and file-sharing from any device, calling capabilities from the cloud, and easy meeting controls, including web browser support.
This article will dive into the top advanced video features of FusionWorks with Webex and how they stand out against the competition.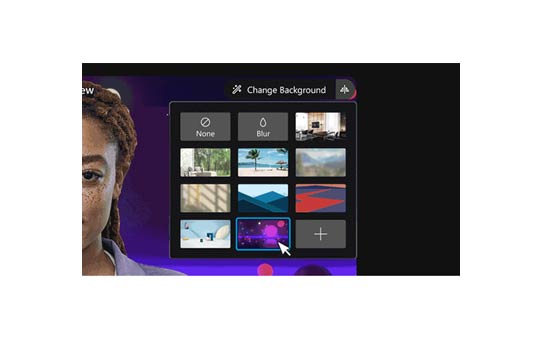 Personalize Your Background
You may be inviting your coworkers into your home every time you turn your video on in a meeting, but that doesn't mean you can't maintain some privacy. With blurred and virtual backgrounds, you can control what your colleagues see.
Reduce background distractions and maintain your personality by choosing from a set of built-in virtual backgrounds, your own image, or by simply blurring your background. Once you decide how you want your interface to look, Webex will remember your selection for your next call or meeting.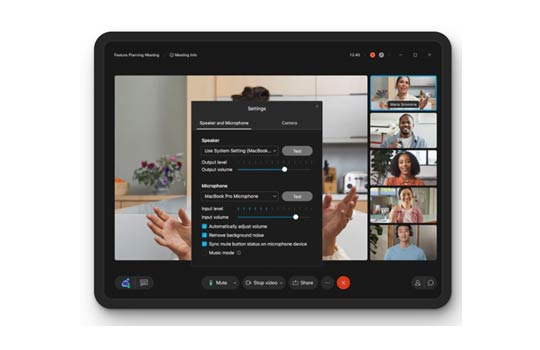 Noise Removal
Reduce distractions and interruptions with advanced noise removal and speech enhancement. Create a better meeting experience by filtering out background noise, such as typing on your keyboard or your dog barking.
The advanced deep learning, speech science, and audio processing technologies separate noise from human speech in any language. Your colleagues will hear you, not the noises in your workspace.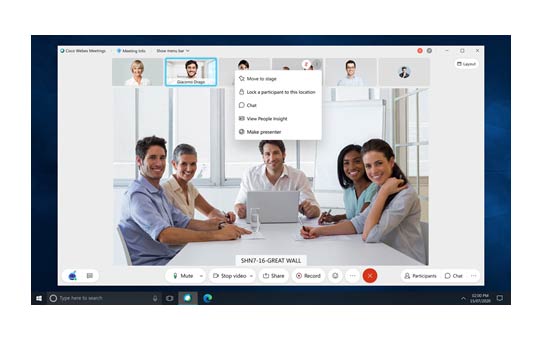 Customize Your Stage View
You can lock your focus on a specific participant in the main video window. Even when someone else is speaking, you'll only see the person you've locked focus on in that window. If you're the host, you can lock the focus for all meeting participants. This sets up a virtual stage during conferences and meetings.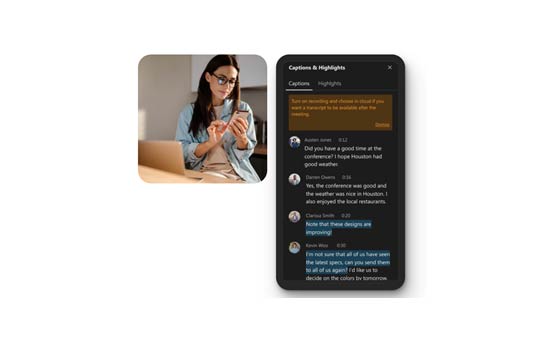 Automatic Transcription
Enjoy productive conversations by leaving the note-taking to Webex. New features include automated recording and transcription of conversations, which will remove the need for extensive note taking during meetings. Transcripts are searchable, so team members who miss a meeting can quickly locate critical discussion topics without listening through an entire video call.
With real-time transcriptions, closed captions during a video call are also available. At the same time, users can tell the Webex Assistant for Meetings to highlight conversation points and create action items for follow-up.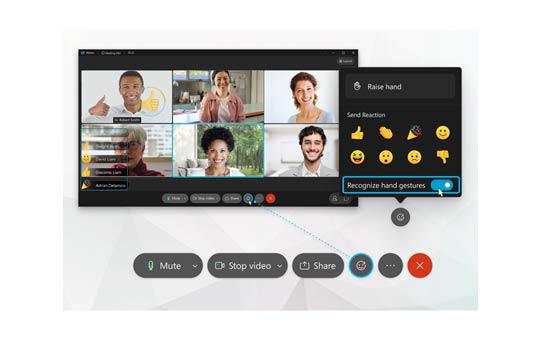 Gesture Recognition
Use simple hand gestures to express your feelings without saying a word. Animated reactions let participants express themselves without saying anything in a meeting, webinar, or breakout session. Cheer on the speaker with the clapping hands reaction or appreciate a joke with the "haha" reaction. As a presenter, you can get a sense of the audience's response by asking participants to give a quick thumbs up or thumbs down.
Need Help with Your Remote Workforce Setup?
Fusion Connect manages, orchestrates, and secures the critical technology infrastructure that enables the connected enterprise. Contact us for more information at 1-866-300-0749.
Microsoft Teams
Calling Services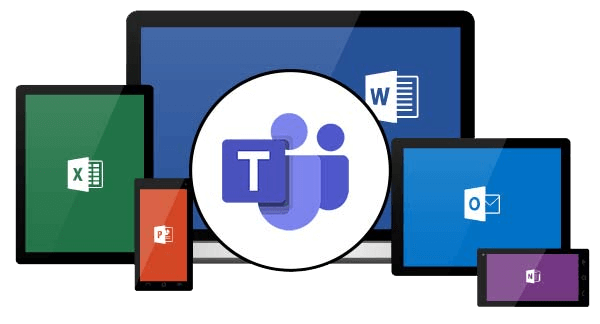 Make calls to mobile devices and landlines through Microsoft Teams with Operator Connect.

Expert insights, exclusive content, and the latest updates on Microsoft products and services - direct to your inbox. Subscribe to Tech ROUNDUP!
Is Your Internet Speed Performing As Promised?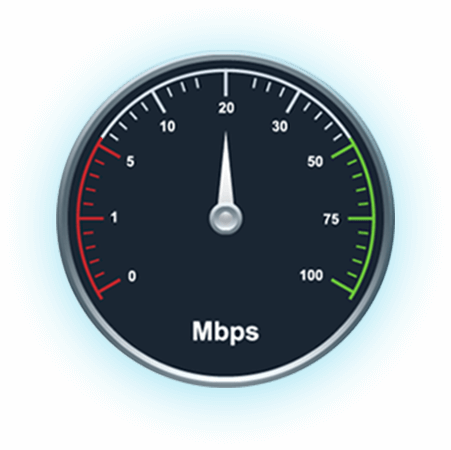 Measure your internet speed and get insight on jitter and latency.