Hosted VoIP: Quality of Service Isn't Always Guaranteed
Posted on May 12, 2014 by Victor DiLoreto
Quality of Service (QoS) is a very important telecom industry term that every Voice over IP (VoIP) customer should know. QoS defines the overall performance of a telephony network, specifically the level of performance experienced by cloud phone system users. When you purchase a voice service, you probably assume the expectation of crystal-clear call quality is a given. But that's not the case, and here's why.
Typically, a vendor will not guarantee QoS with its internet phone services when it does not provide the underlying broadband circuit. When a provider delivers the voice circuit without the data circuit, it's referred to as "over-the-top", meaning it's delivered over another provider's broadband circuit. In these cases, the service provider typically does not provide any QoS guarantees. Instead, VoIP is delivered as a best-effort solution. This is because QoS is reliant upon if and how the voice traffic is prioritized across the underlying data network.
If an internet phone service provider doesn't have control over the circuit, then they cannot guarantee the prioritization of the voice traffic that rides over it. For example, the other provider's network may not recognize and prioritize the voice packets being transmitted. As a result, those packets could get lumped into a generic classification of treatment, therefore abandoning any semblance of QoS prioritization. That's when the jittery, choppy and echoing calls occur. And since the network prioritization is out of the voice service provider's hands, they cannot guarantee voice QoS. Because a company's voice call quality is critical to their business, it is imperative that a prospective hosted VoIP customer understands the importance of QoS, and whether the service they plan to implement has any QoS guarantees.
At Fusion Connect, we offer both over-the-top hosted PBX services and fully integrated voice and data solutions. Fusion Connect's voice network achieves 99.999% availability, providing customers with the highest level of reliability in the industry. When our voice services are delivered over a Fusion Connect-provided circuit, we can ensure that QoS standards are maintained from end to end, because we control traffic on our own private, nationwide IP data network. This allows Fusion Connect to maintain QoS guarantees in a way that is not possible from most providers. This is because when Fusion Connect provides access with voice, two things happen to manage QoS. First, all voice packets are tagged core-to-edge with priority across the network. Second, at the LAN, the Edgemarc customer premises equipment is configured to tag packets in the upstream with separate queues where voice is given priority over other data.
For true business-class performance, Business VoIP services should always be delivered over a fully-redundant, carrier-class network designed for high-availability and reliability. To be clear, business-class performance is totally achievable with an "over-the-top" HD voice service, as long as the broadband circuit has both the required bandwidth to support the volume of network traffic, as well as the ability to give the voice traffic priority over other data from end to end. However, while business-class performance is totally achievable, it's important to realize that over-the-top services are still best-effort and do not come with any QoS guarantees.
When researching providers, look for the following:
High Availability. Fusion Connect's availability reigns supreme over our competitors, with 99.999% availability, or five nines. On the surface, there may not seem to be a big difference between three nines, four nines and five nine. After all, they all round up to 100% which is perfect, right? Unfortunately, when you do the math, that's not the case. Five nines means the voice network is down less than 5.26 minutes per year, while four nines equates to 52.56 minutes of downtime, and three nines equals 4.38 hours of downtime. If your business can't afford to be down, look into the provider's voice network availability before you buy.
Redundancy. Redundancy is the key to high availability. If a provider doesn't have redundant data centers, hardware and systems, then you probably should pass on them. Fusion Connect has multiple US-based data centers for geographic redundancy, as well as redundant systems and hardware to eliminate single points of failure. If a natural disaster should strike at one data center, the infrastructure is designed so that all system components automatically and seamlessly failover to another data center without interruption to the user.
While crystal-clear call quality is a key consideration when selecting a provider, you should also consider how the service will increase productivity, collaboration and mobility within your organization, and understand how the virtual phone system is implemented and supported. For example, you should look for a provider that offers a Robust Feature Set, Dedicated Project Management and Free Customizable User and Admin Training.
Voice Project Management. When you purchase a new voice system, you want a rapid and problem-free installation. Fusion Connect assigns a Voice Project Manager to get your voice service up and running smoothly and quickly—in some cases, twice as fast as the industry norm. Once everything is up and running, you'll have round-the-clock access to our friendly, knowledgeable technical experts for any support questions.
Robust Feature Set. Your employees will appreciate a robust feature set that will help them increase productivity and work remotely. Advanced Voice features, like Find Me/Follow Me, allow users to define how incoming calls are routed or forwarded to ensure that important calls are not missed. Mobility features allow employees to make and receive calls on their cell phones using their VoIP business phone number and even take advantage of unlimited long-distance calling while working remotely.
Comprehensive Tools and Training. Customers can also take advantage of our best-in-class portal for account self-servicing, such as ordering new seats and equipment, viewing and paying bills, and administering users. Furthermore, our online Voice Learning Center provides the resources to help hosted PBX customers get up to speed fast. Here, customers can sign up for live training, or watch it on demand – all at no additional charge. The training team is also available to customize a training course outside of the normal curriculum.
Before making a purchase decision, understand if your voice service provider offers QoS guarantees, and if so, how they manage QoS across their network. If you plan to implement voice over an existing circuit managed by another service provider, make sure that the circuit you have is suitable for the voice and other data traffic you will have over your network and that voice traffic is prioritized. Beyond that, compare the features available to your employees and the post-sales support you'll receive. All of these factors combine to deliver the best possible user experience. For more information on Fusion Connect's Voice service, contact us today.
Related Blog Topics:
Voice
Microsoft Teams
Calling Services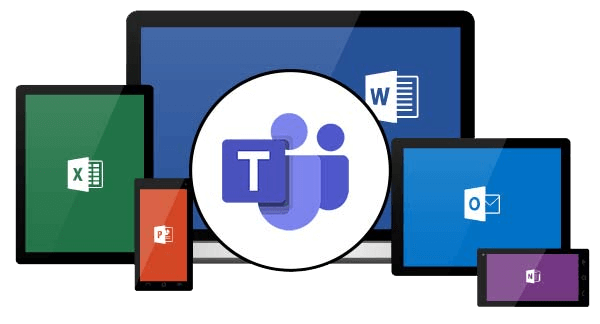 Make calls to mobile devices and landlines through Microsoft Teams with Operator Connect.

Expert insights, exclusive content, and the latest updates on Microsoft products and services - direct to your inbox. Subscribe to Tech ROUNDUP!
Is Your Internet Speed Performing As Promised?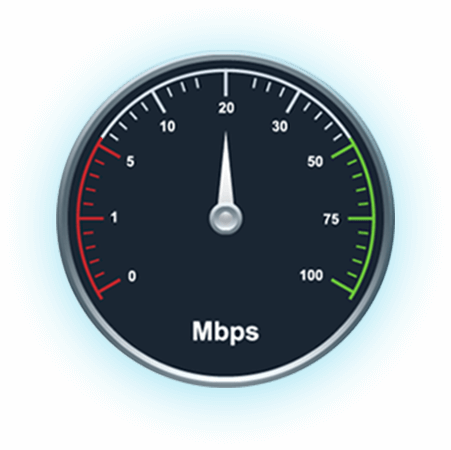 Measure your internet speed and get insight on jitter and latency.