How Restaurants and Retailers Can Close Their Biggest Security Gaps
Posted on April 26, 2022 by Terry Corder
A major technological transformation was already underway in the restaurant and retail industries before the COVID-19 pandemic hit.
Fewer people were using cash as a form of payment. Restaurants and retail stores alike were implementing self-service kiosks. Third-party services, like Uber and DoorDash, were transforming food delivery. Artificial intelligence was becoming more commonplace as a way to save costs and improve efficiency.
These trends only accelerated during the pandemic and will continue to change the way restaurants and retailers operate. Both industries are facing critical staffing shortages. They're relying more on technology and AI than ever before. Credit card information comes in at a faster rate than it used to.
All of these advances come with inherent security risks.
Last year, McDonald's dealt with a data breach in the U.S., Korea, and Taiwan. Neiman Marcus last year notified 4.6 million customers that their personal information (names, contact information, and credit card numbers) may have been compromised.
These are just some of the examples. Restaurant chains and retail organizations are facing breaches constantly, which makes it more important than ever to consider your security risks and act on them.
Here are some ways restaurants and retailers can stay connected and protected, while accelerating their businesses into the future.
Ensure PCI compliance
According to the Federal Reserve, cash use accounted for just 19% of all payments in 2020, down seven percentage points from 2019. Of course, the pandemic had a bit to do with that shift, but the trend started long before many of us knew what a coronavirus was.
A Gallup poll in 2016 revealed that the number of Americans who say they use cash for all or most of their purchases fell by about a third in five years.
What does this mean for restaurants and retail? More and more credit and debit swipes, and more customer data running through transaction processors than ever before.
Implementing a full-stack solution will help you identify pain points, like PCI safety. For example, the Wi-Fi you and your customers use should be segregated from the network you use for reading payment cards. The network used for payment cards should be completely isolated from the rest of the networks at your business with several other security measures taken on it.
Watch security and speed for third-party delivery services
Ordering food from third-party delivery services like Uber, DoorDash, and others became a staple of pandemic life in America. While consumers have slowly returned to in-person dining, using delivery services will be with us forever.
A JD Power survey [PDF] revealed that 71% of consumers said they would continue to order delivery as much as or more than they had during the pandemic.
As staffing problems persist, restaurants are more likely to turn to third-party services to provide delivery service to their customers.
Staying online and avoiding lags and other interruptions is pivotal to maintaining efficiency and retaining customers.
Taking an inventory of your applications and then optimizing the technology stack that makes the most sense for your business, is critical to future success.
Don't change your POS system — optimize it instead
POS systems (point-of-sale systems) have certainly modernized in recent years. They've become more user-friendly and less busy. Restaurants and retail businesses have optimized their touchscreens, so employees don't have to click around to find the right buttons to complete an order or help a customer check out.
But for some businesses, the older POS system works. Employees are used to it. Switching to a new model could add unnecessary headaches to staff members and stunt the flow of a busy weekend service, or have customers waiting in even longer lines.
Good news: You can take advantage of modern technologies without installing a new POS.
In the past, POS systems were hosted in the cloud but still required all of their traffic to come from the same IP address. When a restaurant would failover to a different circuit, their POS wouldn't work efficiently, if at all.
To combat this, you need to prioritize the POS back to a core hosted gateway so that even if the site fails over to a different circuit, the point-of-sale traffic going to your cloud provider will have the same IP address regardless of which circuit it is originating from, allowing your hosted POS system to see all of the traffic as the same traffic.
These solutions are more cost effective and less cumbersome than buying and installing a new POS system and training your staff to use it.
The bottom line
Restaurants and retail suffered more than most businesses during the pandemic and investing in technology can be a daunting endeavor.
It's important to understand that help is out there. More data is flying through your business than ever before and investing in security and connectivity solutions could help you save money in the long run.
Fusion Connect manages, orchestrates, and secures the critical technology infrastructure that enables the connected enterprise. For more information, explore our security solutions or call us at +1-888-301-1721.
Microsoft Teams
Calling Services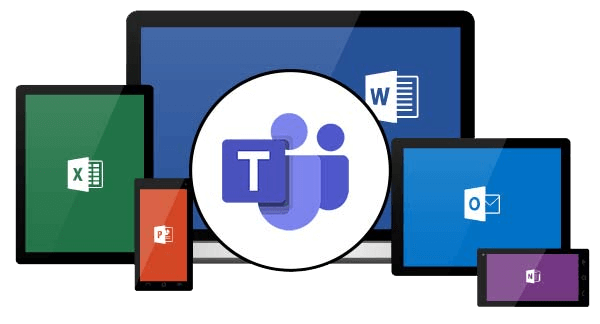 Make calls to mobile devices and landlines through Microsoft Teams with Operator Connect.

Expert insights, exclusive content, and the latest updates on Microsoft products and services - direct to your inbox. Subscribe to Tech ROUNDUP!
Is Your Internet Speed Performing As Promised?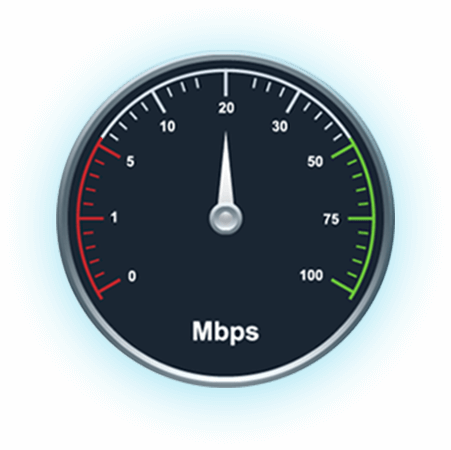 Measure your internet speed and get insight on jitter and latency.