How to Get Microsoft Office for Free
Posted on October 18, 2023 by Fusion Connect
In a world where digital tools are essential for productivity, Microsoft Office stands out as a comprehensive suite for creating documents, spreadsheets, presentations, and more.
While the software package is known for its premium features, there are several ways to access it for free, allowing users to leverage its capabilities without breaking the bank.
In this blog, we'll explore various methods to get Microsoft Office for free and uncover the benefits of using this versatile suite.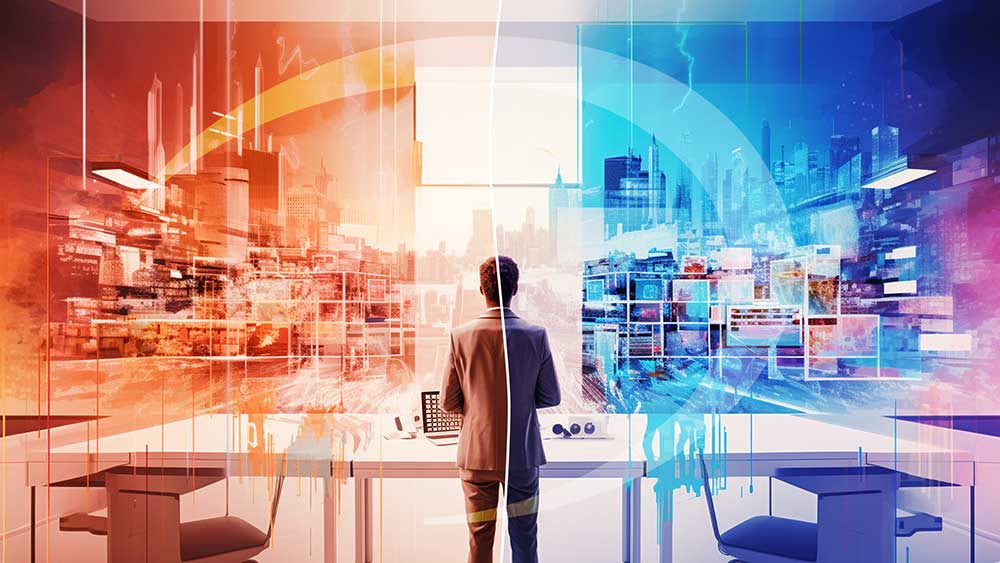 Getting Microsoft Office for free allows users to access a suite of productivity tools, enabling them to create, edit, and share documents, spreadsheets, and presentations seamlessly.

This accessibility is particularly beneficial for students, educators, and non-profit organizations operating on a tight budget, as it reduces software costs while still providing essential functionalities.

Having access to Microsoft Office enhances collaboration and communication through integrated tools like Microsoft Teams, fostering efficient remote and hybrid working models.

By leveraging free versions of Microsoft Office, users can improve their digital literacy, productivity, and organizational skills without incurring additional expenses.
Microsoft Office for Free
1. Microsoft Office for the Web
One of the easiest ways to use Microsoft Office for free is through Office for the Web. This online version offers access to core applications such as Word, Excel, PowerPoint, and OneNote directly from your browser.
Simply sign up for a free Microsoft account, and you can start creating and editing documents online, with the option to save them to OneDrive, Microsoft's cloud storage service.
2. Microsoft 365 Education
Students and educators are in luck! Microsoft offers a free version of Microsoft 365 Education, which includes Word, Excel, PowerPoint, OneNote, and Microsoft Teams.
To access this offer, you need a valid school email address. Once verified, you can download the software and enjoy enhanced collaboration and learning tools.
3. Free Trial of Microsoft 365
Microsoft offers a one-month free trial of Microsoft 365, its premium subscription service that includes advanced features and additional apps like Publisher and Access.
To start, you will need to provide payment details. You can cancel the subscription before the trial period ends to avoid charges.
4. Microsoft Office Mobile Apps
For those on the go, Microsoft Office mobile apps are available for free download on iOS and Android devices. These apps are optimized for smaller screens and offer essential editing features, making it convenient to work on documents, spreadsheets, and presentations from your smartphone or tablet.
5. Community Programs and Nonprofits
Microsoft supports community programs and nonprofits by providing free or discounted access to its software suite. Eligible organizations can check Microsoft's official website for details on how to apply for these offers.
Accessing Microsoft Office for Free
Accessing Microsoft Office for free is a practical way to utilize powerful productivity tools for personal, educational, or professional use. Whether you opt for the online version, educational access, a free trial, mobile apps, or benefit from community programs, there are multiple avenues to explore. By leveraging these options, you can enhance your digital experience and accomplish tasks efficiently without incurring additional costs.
Are you an Enterprise Business?
The Power of Premium Microsoft 365 Features for Enterprises.
In a world where digital transformation drives success, Microsoft 365 stands out as a comprehensive suite tailored for businesses that aim for the zenith. Opting for premium Microsoft 365 licenses offers enterprises a plethora of features that are not just added tools, but significant game changers. These enhanced features, ranging from advanced security protocols to powerful analytics and collaboration tools, give businesses the agility and robustness they need in an increasingly competitive digital environment.
Now, let's talk about integration: Voice Services for Microsoft Teams.
This is a game-changing addition that brings seamless, high-quality communication to the very heart of your operations. As with any suite of tools, management can become challenging.
Enter the Microsoft CSP (Cloud Solution Provider).
By partnering with a committed Microsoft CSP, enterprises can ensure efficient license management, optimizing their Microsoft 365 investments.
In a nutshell, for enterprises that are serious about staying ahead, premium Microsoft 365 features, coupled with Voice Services for Microsoft Teams and managed by a dedicated Microsoft CSP, present an investment that is not only wise but essential.
For more details and comprehensive insights, one can always explore microsoft.com.
Share What You Know and Stay in Touch
If you've learned something from this blog, don't be shy about telling your friends and coworkers about it. Sign up for Fusion Connect's Tech ROUNDUP newsletter if you want to learn about the latest tech news and trends.
References:

Free Microsoft 365 Online | Word, Excel, PowerPoint

How to Get Microsoft Office for Free
By Chris Hoffman for How-to-Geek
Microsoft Teams
Calling Services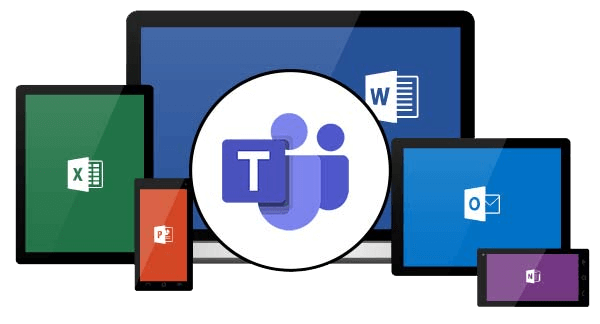 Make calls to mobile devices and landlines through Microsoft Teams with Operator Connect.

Expert insights, exclusive content, and the latest updates on Microsoft products and services - direct to your inbox. Subscribe to Tech ROUNDUP!
Is Your Internet Speed Performing As Promised?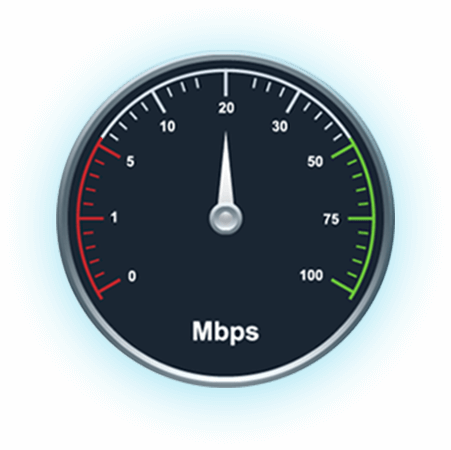 Measure your internet speed and get insight on jitter and latency.