Internet for Business
Posted on July 5, 2023 by Fusion Connect
With its global reach, 24/7 accessibility, and unparalleled connectivity, the internet has become an indispensable tool for businesses across industries. In this blog, we will explore the importance of reliable and high-speed internet for businesses and discuss how our company's innovative solutions can empower your organization to thrive in the digital age.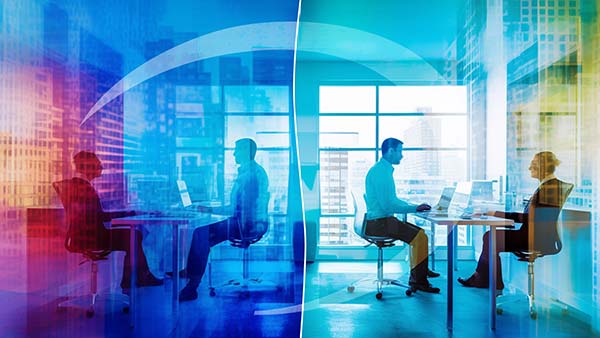 Connecting the Dots: In today's highly connected world, businesses heavily rely on the internet to drive their operations, enhance productivity, and stay competitive. Choosing the right internet service for your business is crucial, as it directly impacts your ability to communicate, collaborate, and access critical resources.
The Foundation of Modern Business: Internet
In the digital era, a robust internet connection serves as the backbone of any successful business. From seamless communication with clients and employees to accessing cloud-based applications and data, efficient internet connection accelerates productivity and overall efficiency. Reliable and high-speed internet service is vital for smooth day-to-day operations. Check your internet speed to see if your internet is performing well enough to meet your current needs.
Meeting Growing Demands with Internet Bandwidth
As businesses increasingly rely on bandwidth-intensive applications and cloud-based services, the demand for high-speed internet continues to grow. Sufficient bandwidth enables businesses to support a multitude of online activities simultaneously. Whether it is video conferencing, large file transfers, or real-time data streaming, the right business internet service can ensure uninterrupted connectivity to meet your evolving needs.
Scalability and Flexibility in Internet for Business
Businesses are constantly evolving, and their internet needs evolve alongside them. Whether you are expanding your team, launching new branches, or adopting emerging technologies, flexible internet services can adapt to your changing requirements, ensuring seamless connectivity and preventing bottlenecks that can hinder productivity.
Security and Reliability of Business Internet
With the rising cyber threats targeting businesses, having a secure and reliable internet connection is paramount. Robust security measures such as firewalls, encryption protocols, and advanced threat detection systems are more important now than ever before. By choosing the right solution, you can have peace of mind knowing that your sensitive data and confidential information are protected from unauthorized access.
Dedicated Support Regarding Internet for Business
We understand downtime is not an option for your business. That is why we offer dedicated support to ensure your internet connection remains reliable and uninterrupted. Our team of experienced professionals are available to promptly address any connectivity issues, minimizing disruptions to your operations and enabling you to focus on what matters most – growing your business.
Why Choose Fusion Connect for Your Internet
Choose our company as your trusted partner in harnessing the power of the internet for your business. Experience the difference of a tailored internet service designed to meet your unique needs and propel your organization toward success in the ever-evolving digital landscape. Contact us today to embark on a transformative internet journey for your business.
Share What You Know and Stay in Touch
If you've learned something from this blog, don't be shy about telling your friends and coworkers about it. Sign up for Fusion Connect's Tech ROUNDUP newsletter if you want to learn about the latest tech news and trends.
References:

"What Are the Benefits of the Internet to Business?", By Zach Lazzari, Updated August 13, 2018. Chron. A Hearst Publication

"Why the Internet is So Important for Doing Business", May 25, 2022. European Business Review
Microsoft Teams
Calling Services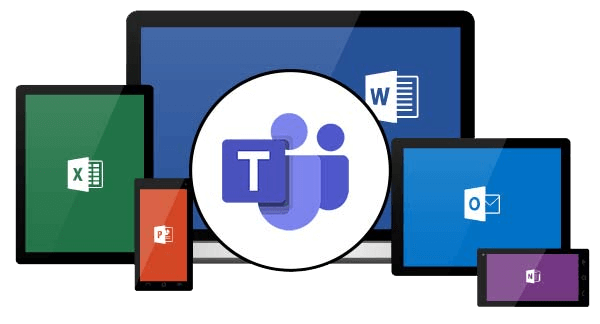 Make calls to mobile devices and landlines through Microsoft Teams with Operator Connect.

Expert insights, exclusive content, and the latest updates on Microsoft products and services - direct to your inbox. Subscribe to Tech ROUNDUP!
Is Your Internet Speed Performing As Promised?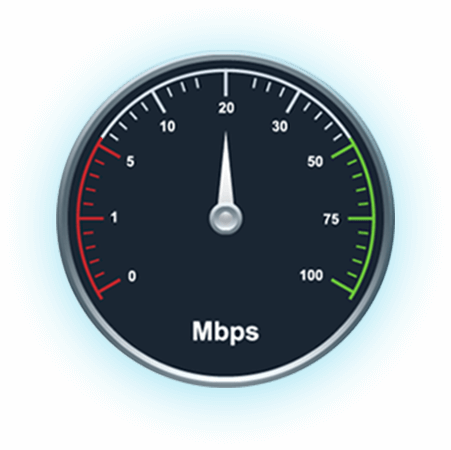 Measure your internet speed and get insight on jitter and latency.