Market Guide for Endpoint Detection and Response Solutions
The Benefits of an EDR Solution
Posted on October 25, 2022 by Fusion Connect
Endpoint Detection and Response (EDR) tools automatically detect and contain security incidents and provide guidance on how to remediate them. It acts as an extension of your security team to close gaps in your defenses and alert you to threats.
The number of endpoints in the typical enterprise continues to grow. A recent report found that the average enterprise manages 135,000 endpoint devices, and 48% of them are vulnerable because organizations often don't know those devices are part of their network and in some cases haven't updated them in years.
While there are a number of endpoint security products on the market, from antivirus to host intrusion prevention systems (HIPS) to endpoint protection platforms (EPP), the increasing number of threats and lack of visibility into how many and what endpoints they have has led many enterprises to seek stronger defenses.
EDR offers that added protection, not only extending visibility and ensuring you know what's happening with all endpoints, but catching threats that might otherwise slip through and freeing up your security team to focus on more strategic priorities. No enterprise wants to become tomorrow's headlines about the latest breach and suffer the reputational consequences. No enterprise wants to find itself out of compliance with rules that necessitate continuous monitoring and threat protection. EDR helps seal those gaps and head off endpoint threats before they become breaches and other disasters.
---
Top Five Benefits of Endpoint Detection and Response Services and Solutions (EDR)
EDR Benefit #5
Stay in Compliance
Continuous monitoring and threat protection are often required to maintain PCI, HIPAA, and other compliance requirements. Avoid large fines and reputational damage with the comprehensive visibility EDR can provide.
EDR Benefit #4
Protect Your Reputation
Every data breach carries the kind of notoriety that most organizations want to avoid. Hacks and breaches can be expensive, both because of the cost to fix the damage and the reputational repercussions that never fully wear off. The C-suite and board of many enterprises are justifiably concerned about what will happen if their organization misses a threat and suffers serious damage to their brand following a breach
EDR Benefit #3
Open Up More Robust Visibility
Do you know what's happening on your endpoints? Do you even know all the endpoints connecting to your environment? If not, EDR offers a boost in visibility that allows you to better monitor for threats and vulnerabilities as they arise. If you don't know an endpoint is present, it's hard to defend it against threats, and EDR ensures you have a more comprehensive view into everything happening on your network.
EDR Benefit #2
Free Up Operational Resources
Cybersecurity talent can be difficult to afford and even harder to find. The team you do have likely has a staggering list of priorities to tend to. EDR takes some of those items off their list, freeing them from building solutions on their own or trying to keep up with an ever-larger pool of threats.  
EDR Benefit #1
Catch Increasingly Sophisticated Threats
As threats grow in number and sophistication, enterprises need more comprehensive protections. No one can afford to let any threats slip through the cracks. EDR, by increasing visibility and continuously monitoring your environment, can quickly shut down threats and advise you on how best to remediate them.  
EDR Technologies
Building Future-proof Communications Solutions
On all devices in your environment, EDR acts like an individual firewall with antivirus and zero-day protection. It comes in both managed and unmanaged solutions. With unmanaged, your own internal team monitors the alerts and status of the thousands of devices on your network.
Managed EDR adds more visibility, control, and security with a dedicated team to respond to any incidents. Whether managed or unmanaged, EDR can prevent ransomware, fileless malware, and other attacks.
EDR may enhance or replace your existing security solutions, including antivirus, data loss prevention, file integrity monitoring, and more, depending on the particular EDR you select and the features you require.
You will be able to deliver a full-featured cloud PBX while extending the reach of Microsoft Teams beyond the Microsoft ecosystem. And as the system is cloud-based, any user with internet access has access to all of the features.
Increasingly, EDR is evolving into extended detection and response (XDR), which converges EDR with SIEM/SOC capabilities and aggregates security events and data from across the enterprise to better inform threat hunting and response. The ability to pull in data from managed devices, SD-WAN, servers, edge security devices, and more provides millions of logs that better inform the solution and in turn, better protect network assets. It's a holistic approach to security that eliminates silos in your organization and ties together multiple security solutions for more comprehensive coverage.
Another option is managed detection and response (MDR), which combines EDR with a security operations team that can filter and investigate EDR alerts to uncover malicious behavior, gather context, respond, and remediate any issues.  
What is Endpoint Detection and Response (EDR)?
Detecting and responding to threats are crucial components of the National Institute of Standards and Technology (NIST) Cybersecurity Framework. The Framework Core by NIST provides a set of helpful activities in identifying and managing cybersecurity risk.

EDR for an Enterprise Business
Providing complete visibility and security into your connected business infrastructure.
Mid-market and enterprise businesses, more so than other organizations, have a large and ever-shifting number of endpoints connecting to their networks. At a large enterprise, the number of endpoints can stretch into six figures or more. That number is fluid and ever-changing: Older devices stay connected to the network but go forgotten, while users connect new devices all the time. It can be difficult to know what's on your network at any given point. 
That's troublesome not only for managing and updating the devices in your environment but also when an increasing number of threats can rear up in endpoints you might not have even known were connected to your network.
You might have antivirus or other endpoint security products that are failing to catch threats or maybe you have good tools in place but fear that threats slip through the precautions you have. EDR offers a way to close these gaps in your defenses.
With EDR, you can also maximize your security team's time. Constantly reacting and responding to incident analysis and response calls throw them off track of their other priorities. Maybe they lack the expertise to build a solution in house or to effectively manage an EDR solution. Either way, their time is best spent on where their expertise lies.
EDR gives them back time while extending their efforts, both in the level of visibility they have over the network as well as relieving them of manual tasks, all while keeping you compliant and reducing the chances of a breach.   
Why Can an MSP and MSSP Provide the Leading EDR Services?
MSPs hold greater insight into the needs and challenges of the enterprise than anyone else. They work with hundreds of companies and have seen every variety of environment. They know what it takes to keep those environments working for users, for IT, and for security, as well as keep them secure.
An MSP that offers EDR understands how that solution fits within a company's larger security stack, weaving it into existing solutions and potentially identifying solutions that can be replaced. MSPs are staffed by experts that can extend your in-house team with a managed EDR solution or simply ask the right questions to understand what you need in a solution and integrate it into your environment to ensure you have the best tools to keep your organization safe from threats.  
Microsoft Teams
Calling Services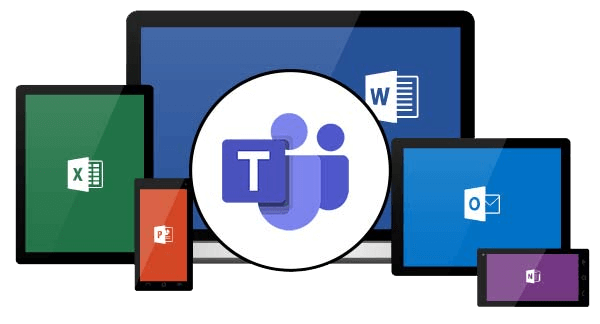 Make calls to mobile devices and landlines through Microsoft Teams with Operator Connect.

Expert insights, exclusive content, and the latest updates on Microsoft products and services - direct to your inbox. Subscribe to Tech ROUNDUP!
Is Your Internet Speed Performing As Promised?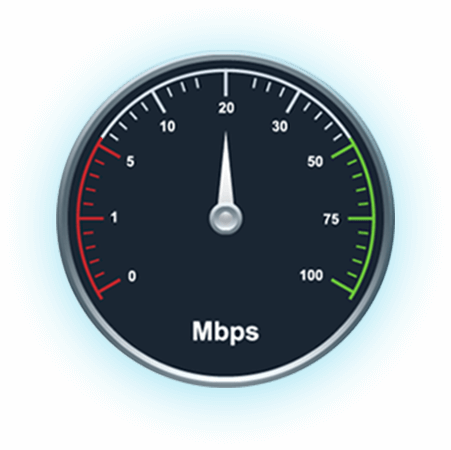 Measure your internet speed and get insight on jitter and latency.