Microsoft Unified Communications
Posted on August 11, 2023 by Fusion Connect
With the need to stay connected across different devices and locations, unified communications (UC) have become a vital aspect of modern business. Microsoft, a leading tech giant, has been at the forefront of this revolution with its comprehensive suite of unified communication tools.
In this blog, we will take a look at Microsoft Unified Communications and explore how it is reshaping the way we communicate and collaborate.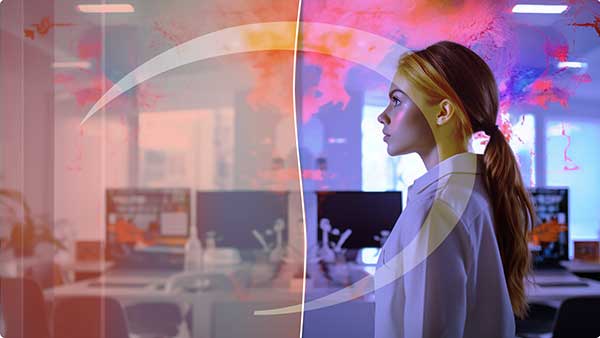 Connecting the Dots: Microsoft Unified Communications empowers businesses with a comprehensive suite of communication and collaboration tools, streamlining work processes, promoting seamless integration, and enhancing productivity. Its flexibility, mobility, and user-friendly interface provide employees with the tools they need to work efficiently, regardless of their location.

Embracing Unified Communications can transform the way organizations operate, fostering teamwork, improving decision-making, and positioning businesses for success in the modern digital landscape.
What is Microsoft Unified Communications?
Microsoft Unified Communications is an integrated platform that combines various communication and collaboration services into a single ecosystem.
This suite of tools allows users to interact with colleagues, partners, and clients seamlessly through various channels, including instant messaging, voice and video calls, conferencing, and screen sharing.
By bringing together multiple communication channels, Microsoft enables real-time and asynchronous collaboration, fostering productivity and efficiency.
Key Components of Microsoft Unified Communications
Microsoft Teams
At the heart of Microsoft Unified Communications lies Microsoft Teams, a powerful collaboration tool that offers chat, video conferencing, file sharing, and integration with other Microsoft services. Teams' intuitive interface makes it easy for individuals and teams to communicate, schedule meetings, and work together on projects regardless of their physical location.
Skype for Business
Although Microsoft is transitioning its functionalities into Microsoft Teams, Skype for Business remains a vital component of the unified communications suite. It provides instant messaging, audio calls, video calls, and online meetings, making it an essential tool for businesses of all sizes.
Exchange Online
Part of Microsoft 365, Exchange Online handles email, calendars, and contacts, all of which are tightly integrated with other communication tools. This integration streamlines scheduling and ensures that users have a consistent experience across all services.
SharePoint Online
SharePoint Online is Microsoft's collaboration and document management platform. Integrated with Microsoft Teams, it allows users to create, store, share, and collaborate on documents, fostering efficient teamwork and information sharing.
OneDrive for Business
As a cloud storage platform, OneDrive for Business ensures that users have access to their files from anywhere and any devices. It seamlessly integrates with other Microsoft services, enhancing the overall unified communications experience.
The Advantages of Microsoft Unified Communications
Enhanced Productivity
By bringing communication and collaboration tools under one roof, Microsoft Unified Communications streamlines workflows and reduces the time spent switching between applications. This efficiency boost translates into increased productivity for individuals and teams.
Flexibility and Mobility
With Microsoft's Unified Communication solutions, employees can work from any location, on any device, without compromising on the quality of their collaboration experience. This flexibility is especially crucial in the era of remote work and distributed teams.
Cost-Effective
Consolidating communication tools into a single platform reduces the need for multiple licenses, integrations, and maintenance costs. This cost-effectiveness is particularly advantageous for organizations looking to optimize their budgets.
Seamless Integration
Microsoft Unified Communications seamlessly integrates with other Microsoft 365 services, providing a cohesive ecosystem for businesses to operate within. This integration enhances data security, simplifies administration, and allows for a smooth user experience.
Unified Experience
Regardless of whether users are sending an email, participating in a video conference, or collaborating on a document, they can do so within the familiar Microsoft environment. This unified experience minimizes the learning curve and ensures higher user adoption rates.
Microsoft Unified Communications and Teams Calling
Teams Calling is an integral part of the Microsoft Unified Communications suite, offering a powerful and seamless telephony solution. By combining traditional voice calling with modern communication tools, Teams Calling enables users to make and receive calls from any device, whether a computer, smartphone, or desk phone.
The integration of voice calling within Microsoft Teams' intuitive interface ensures that employees have a unified experience, allowing them to effortlessly switch between chat, video conferencing, and phone calls. Teams Calling not only enhances connectivity and accessibility but also offers advanced features like voicemail, call forwarding, and interactive call controls.
With Microsoft Unified Communications and Teams Calling, organizations can streamline their communication processes, boost productivity, and foster efficient collaboration across teams, all within a single, cohesive platform.
The Importance of Microsoft Unified Communications
Microsoft Unified Communications has revolutionized the way businesses communicate and collaborate. By merging various communication tools into one integrated suite, Microsoft has created a powerful platform that enhances productivity, fosters teamwork, and enables seamless interactions across organizations.
As the business landscape continues to evolve, Microsoft's commitment to providing top-notch unified communication solutions will undoubtedly play a crucial role in shaping the future of work.
Share What You Know and Stay in Touch
If you've learned something from this blog, don't be shy about telling your friends and coworkers about it. Sign up for Fusion Connect's Tech ROUNDUP newsletter if you want to learn about the latest tech news and trends.
References:

"Unified communications 101: What businesses need to know", Microsoft 365 Team, September 1, 2022

"Is Microsoft Teams Considered to Be UCaaS?", UC Today, April 21, 2022
Microsoft Teams
Calling Services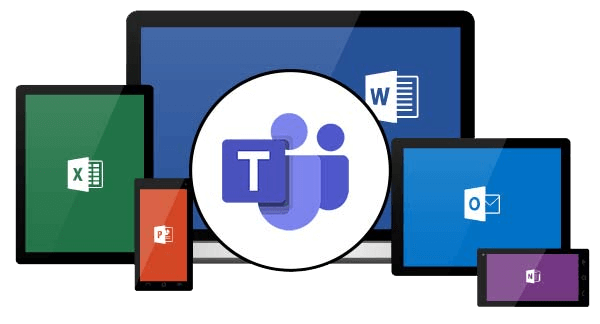 Make calls to mobile devices and landlines through Microsoft Teams with Operator Connect.

Expert insights, exclusive content, and the latest updates on Microsoft products and services - direct to your inbox. Subscribe to Tech ROUNDUP!
Is Your Internet Speed Performing As Promised?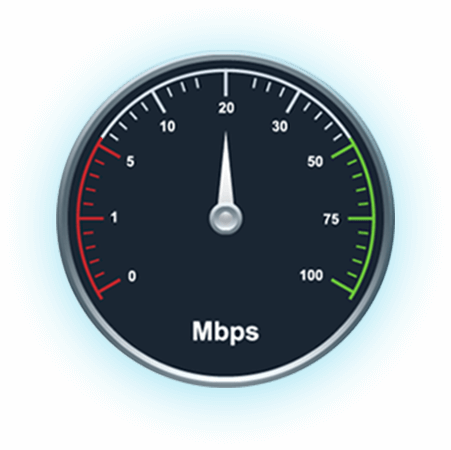 Measure your internet speed and get insight on jitter and latency.