Operator Connect for Microsoft Teams
Posted on May 3, 2023 by Fusion Connect
Operator Connect for Microsoft Teams is here to change the way you talk to people in business. In this witty blog, we'll cover the pros and cons of this new service and list the top five benefits that will make you wonder how you ever lived without it. Let's get started!
Connecting the Dots: By investing in Operator Connect, you can streamline your communication channels, reduce costs, and improve your customer experience. This solution is fully integrated with Microsoft Teams, which means that your business can easily manage your communication needs from a single platform.
A Look at the Numbers
See How Microsoft Teams and Operator Connect Stack Up
Microsoft Teams has taken the business world by storm, with more than 270 million daily active users and a 200% increase in meeting minutes per day, for a total of 4.1 billion meeting minutes in just one year (Demand Sage, 2023). With the addition of Operator Connect, Microsoft Teams is set to become the best platform for unified communication, making it even more of an industry leader.
Operator Connect:
Changing the way Microsoft Teams uses Phone Calls One Byte at a Time
Operator Connect is the missing piece that connects your existing phone lines to Microsoft Teams in a seamless way. It's like the peanut butter to Microsoft Teams' jelly, making a delicious combination that takes your business communication to new heights.
Microsoft Teams is the Swiss Army Knife of Collaboration Platforms
Microsoft Teams is more than just a tool for working together. It is a platform that can be used for communication, file sharing, video conferencing, and now, thanks to Operator Connect, a full phone experience as well. Operator Connect is a great way to utilize Microsoft Teams Voice Services. With Microsoft teams, you will be the MacGyver for your business communication needs.
The Nuts and Bolts of Microsoft Teams Operator Connect
Operator Connect is a service that changes the game because it lets people use their existing phone lines to make and receive calls directly through Microsoft Teams. By bolting the two together, it makes phone management easier and gives users a smooth experience, which makes it the perfect partner for Microsoft Teams.
Operator Connect for Microsoft Teams' Top 5 Benefits
Simplified Telephony Management:
Operator Connect makes it easy to manage telephony with an admin center that makes it easy to assign phone numbers, set up call settings, and track usage.
Seamless Integration:
Operator Connect connects your existing phone lines to Microsoft Teams, so you do not have to use different ways to talk to people.
Enhanced Teamwork:
Operator Connect makes it easier for team members to talk to each other and work together by adding telephony to Microsoft Teams.
Cost Savings:
Operator Connect can help you save money on your phone bills by using your existing phone lines and combining your communication tools.
Improved User Experience:
Operator Connect gives users a smooth experience and lets employees handle all their communication needs on a single platform.


A Deep Dive into Tech for Admins:
Operator Connect for Microsoft Teams and How to Set It Up
Administrators need to take the following steps to set up Operator Connect for Microsoft Teams:
Choose an Operator Connect partner who is certified and will take care of integrating your existing phone lines.
In the Microsoft Teams Admin Center, you can set up and configure the phone system, such as assigning phone numbers and managing call settings.
Make sure that users have devices that work with Microsoft Teams, such as headsets, speakerphones, and desk phones.
Teach your employees how to use Operator Connect in Microsoft Teams to get the most out of the platform.


How Microsoft Teams and Operator Connect Will Change the Future of Telecommunications and Collaboration
Operator Connect is at the forefront of this exciting journey into the future of telecommunications and collaboration as Microsoft Teams continues to change. Teams and Operator Connect remain a cutting-edge way for businesses of all sizes to communicate thanks to Microsoft's promise to keep updating and improving the platform.
Why Invest Microsoft Teams Operator Connect
In short, Operator Connect for Microsoft Teams is a game-changer. It makes it easier to manage telephony, improves collaboration, and makes the user experience seamless. Its integration with Microsoft Teams makes it a powerful, all-in-one communication platform that is set to change the way we talk about business communication. So, why not join the crowd and look forward to the future of communications and teamwork with Microsoft Teams and Operator Connect?
Share What You Know and Stay in Touch
If you've learned something from this blog, don't be shy about telling your friends and coworkers about it. Sign up for Fusion Connect's Tech ROUNDUP newsletter if you want to learn about the latest tech news and trends. Have fun talking!
Microsoft Teams
Calling Services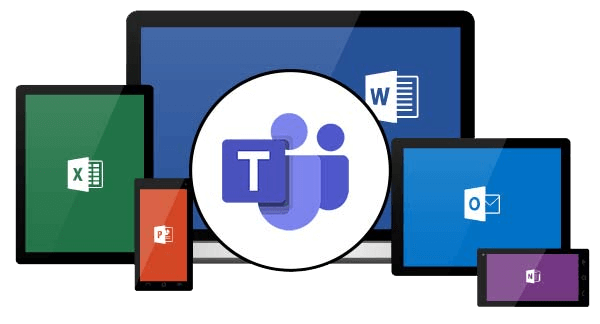 Make calls to mobile devices and landlines through Microsoft Teams with Operator Connect.
Get Your Free Trial

Expert insights, exclusive content, and the latest updates on Microsoft products and services - direct to your inbox. Subscribe to Tech ROUNDUP!
Is Your Internet Speed Performing As Promised?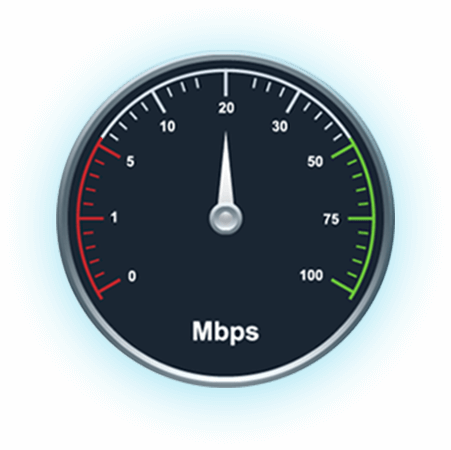 Measure your internet speed and get insight on jitter and latency.
Speed Test Plus