POTS Line Replacement Strategies: When, Why, and How
Posted on June 22, 2022 by Jeff Blackey
Do you have analog alarms or devices that require POTS lines? We've got alternatives.
Many of us have been contemplating the fate of copper phone lines that support Plain Old Telephone Service (POTS). No doubt they are becoming more expensive, and some are being decommissioned. High maintenance costs and a general move to digital in the modern business world are accelerating this infrastructure shift.
But some familiar scenarios are still running on wired service. Do you have wired fax machines, point of sale (POS) terminals, vending machines, ATMs, gate entry services, or paging systems? It's more common than some service providers might lead you to believe. After all, plenty of office buildings, campuses, and older offices use POTS in a variety of ways.
For instance, legacy elevator, security, and fire alarms have typically relied on POTS lines to deliver a stable and reliable connection.
Sure, digital transformation and cloud migration are a priority for many organizations but moving voice and data services that traditionally have required analog dial tone can feel daunting. Small businesses, retailers, and enterprises need a simplified cost-effective solution for lines, billing, and service monitoring.
Fortunately, it's not an all-or-nothing situation. Depending on the use case at hand, you can go digital using the existing equipment with an adapter and moving to a cost-effective hosted solution.
Analog Lines for Employees
Let's consider a scenario where employees are using analog lines. Older, traditional desk, and reception phone lines run across a POTS or Centrex line into a business to deliver a dial tone to individual phones. These setups are sometimes inherited along with PBX systems when companies merge with firms that might have outdated infrastructure and a slower pace for digital transformation. But the fact is, these systems can be expensive to support and use.
So, what can you do in this situation? One possibility is to migrate to a hosted phone service that provides the features you want without the wired devices. Hosted voice solutions can use your internet connection and the power of the cloud to provide your business with reliable telephony. Offerings include affordable calling plans, high-definition (HD) office phones, and dozens of calling, collaboration, and mobility features that help your employees work smarter.
Hosted voice solutions mean there is no need to manage expensive equipment or hardware onsite. The service provider manages the whole system so you can focus on your business priorities.
Fusion Connect's own Hosted Voice solution is a cloud-based phone service delivered over an internet connection to provide reliable office phones. You can use it on PCs and mobile devices, and it includes:
Full-featured phone service with optional call center functionality
Future-proof technology that is designed to work on physical phones, as well as across PCs (Mac and Windows), and mobile devices (Android and iOS)
Omnichannel collaboration tools like chat and video conferencing to support a modern, hybrid workforce
Existing phone number transfers to ensure business continuity and connectivity
Visual voicemail with transcription of each message
Many other features, including simultaneous and sequential ring, follow-me, speed dial, and more
Analog Endpoint Devices
But old corporate lines aren't the only place you find POTS lines. Many companies located in office buildings, retail spaces and campus locations still use copper lines for fax machines, POS terminals, vending machines, ATMs, and gate entry systems. It can be cost-prohibitive to replace all devices and go 100% digital. That's why we offer an adaptor solution that works with these older systems.
Fusion Connect's Digital Business Line delivers a single box solution that provides single or redundant connectivity using the internet and guaranteed pricing, depending on system configuration.
Alarm Systems and Elevators
So, you might wonder why alarm systems and elevators even use POTS lines. It's because the lines are powered centrally and include a small charge in the copper wires that can be used to power devices at the customer premises in the event of a power outage at the customer location. Kind of a great way to ensure important emergency services are always on.
The National Fire Protection Association standard (NFPA 72) reflects specific requirements for alarm and signal lines. And local governments and insurance companies also impose constraints on these systems. Fortunately, an adaptor solution can be used in these scenarios, too.
In fact, two of our offerings come with an optional battery backup that is designed to comply with the NFPA 72 standards. The battery provides 8+ hours of alternate power in the event of a power outage.
Reconsidering POTS Lines
As my colleagues discussed in a previous blog, POTS is not going to magically disappear in July 2022. But the FCC has removed price controls and the need to provide certain POTS services to CLECs (competitive local exchange carriers)—all starting in July 2022. Prices will continue to rise, possibly at alarming rates.
While traditional POTS lines will still be available for purchase after July, we recommend looking at alternatives such as the ones presented here. You'll avoid unexpected rate hikes and benefit from modernizing the infrastructure for your business.
Fusion Connect is committed to providing future-proof solutions for customers. Let's talk about voice service options that best meet your business needs. Call 888-530-2574.
Microsoft Teams
Calling Services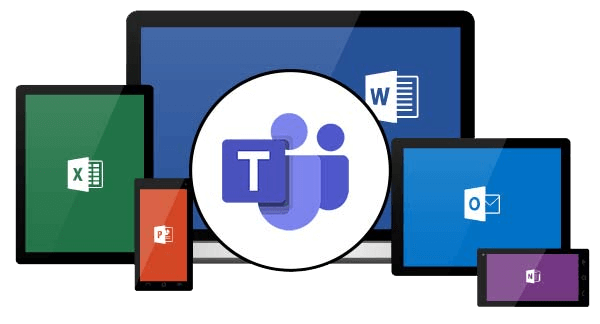 Make calls to mobile devices and landlines through Microsoft Teams with Operator Connect.

Expert insights, exclusive content, and the latest updates on Microsoft products and services - direct to your inbox. Subscribe to Tech ROUNDUP!
Is Your Internet Speed Performing As Promised?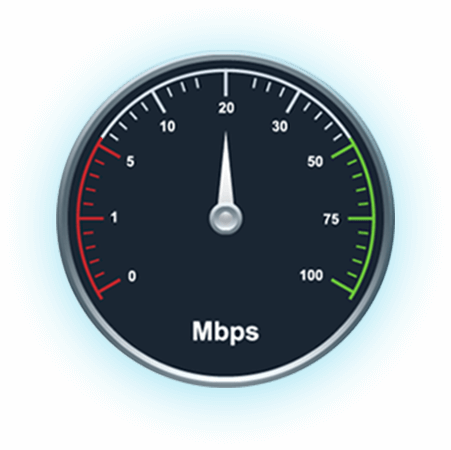 Measure your internet speed and get insight on jitter and latency.