SD-WAN for Dummies
Posted on April 25, 2017 by Fusion Connect
If you're an IT leader of a distributed organization, you might have a need for SD-WAN for dummies if you faced some of the following challenges when delivering enterprise class voice and unified communications (UC) services over your wide area network (WAN)
SD-WAN Eliminates Challenges of Delivering High-Quality Voice and Unified Communications over the Internet
Widespread deployment of UC was inhibited by expensive WAN bandwidth. Internet links were economical but unreliable and difficult to support.
Over-the-Top (OTT), bring-your-own circuit (BYOC) implementations suffered from poor voice and video quality, and support issues.
Lack of wide area network (WAN) control and visibility led to performance and management problems at remote locations (OTT, Off-net or BYOC).
Over the past year, SD-WAN has become the popular approach to private networking because it addresses these challenges. It enables delivery of reliable voice and unified communications service over any WAN network with assured performance, visibility and remote monitoring. This is because SD-WAN uses bandwidth more efficiently to ensure the highest level of application performance while lowering bandwidth and hardware costs, and it's easy to deploy and manage.
Why Easy-to-Understand Software Defined WAN (SD-WAN) for Dummies is Needed
The SD-WAN market is predicted to grow by 90% each year for the next 5 years to $6 Billion. There hasn't been a market opportunity as big as SD-WAN since the Hosted Voice market exploded.
Understanding the Cost of Downtime
Today's businesses depend on their IT infrastructure and applications to work all the time, without disruption. Yet, despite IT downtime costing enterprises $700 billion dollars per year, 56% of North American businesses still don't have a good disaster recovery plan, according to a study by IHS. The research firm found that midsize companies average $1 million in downtime costs per year, while large enterprises average more than $60 million. Employee productivity was attributed to 78% of that loss, followed by lost revenue at 17%, and costs associated with fixing the downtime issue accounting for 5%.
The Increasing Reliance on IT Means New Revenue Opportunities
Over the last several years, the cost of downtime has grown exponentially. While not great news for businesses, this increasing reliance on information technology means an abundance of new revenue opportunities for channel partners. The marketplace has seen a major shift in the way that businesses are spending, with buying behavior moving away from one-time purchases to subscription-based managed services. It also means changes in how channel partners must go to market, and specifically, how it's more important than ever to form the right partnerships to ensure you have the expertise, resources, tools, and a holistic IT service portfolio to help you uncover new markets and win more business.
What's Driving Growth
Eighty percent of businesses are using at least 3 critical cloud-based applications to run their business today, and now more than ever they can't afford business disruption. As businesses increase this reliance on the cloud, they are turning to SD-WAN technology ( SD-WAN for Dummies services like VeloCloud) to maximize application performance and eliminate downtime for maximum productivity. SD-WAN is a great replacement for MPLS, as customers aren't locked into a single carrier across their locations, and it's more flexible and much easier to deploy and manage at the branch level.
As carriers continue to introduce cheaper and faster broadband services while expanding their coverage, customers want to take advantage. However, higher speeds don't always equate to reliability. Those cheaper technologies, like cable, don't come with strong SLAs. Unreliability leads to brownouts, which impacts real-time application performance, for things like voice and video. Even as more broadband options become available, there are still customers who want technologies and speeds they can't afford or can't get at their location.
SD-WAN to the Rescue
The staggering numbers in the study above are exactly why SD-WAN is quickly gaining mass popularity. SD-WAN, or software-defined WAN, enables businesses to manage their network with unprecedented flexibility and ease. It uses bandwidth more efficiently to ensure the highest level of application performance, lower costs, and support bandwidth-intensive applications at the branch level like never before. It's easy to deploy and manage, and it's much less expensive to deploy than traditional WANs.
Fusion's SD-WAN key features include:
Dual-WAN Uplinks aggregate all WAN connections to distribute traffic over multiple pathways with built-in load balancing and auto-failover
Real-time Voice Failover prioritizes VoIP traffic and routes calls over the cleanest ISP connection to eliminate dropped calls, choppy sound quality and echoes
Bi-directional QoS optimizes bandwidth in both directions for optimal application performance
Application Performance Monitoring assesses the performance of critical applications with the ability to alert IT staff
Centralized Monitoring and Management simplifies the deployment and management of branch- office WANs
Managed Firewall leverages CPE appliances and central management to act as the first line of defense against intrusions and other network threats
Unified Threat Management provides comprehensive, multi-layered security that safeguards a business's network and information assets against viruses, malware, and emerging cyber threats
Fusion SD-WAN Enterprise can improve the quality of your connection even when experiencing packet loss. Watch these two videos that illustrate how just 2% packet loss affects voice and video connection with and without SD-WAN.
With SD-WAN: Great Quality
Without SD-WAN: Poor Quality
Business Continuity in the Cloud
Businesses are as dependent on their networks as the applications that ride over them. Cloud services are built for resilience, including Hosted VoIP and Hosted Email, which enable companies to keep communicating when human error or disaster strikes. Similarly, Cloud Hosting takes corporate servers offsite, while Hosted Data Backup provides an online backup for PCs and servers, both ensuring that a business's corporate data is protected.
Understanding the Competitive Landscape
SD-WAN services are not created equal, and there are many service providers to choose from. Here are some key things to consider:
Underlying Technologies:
VeloCloud, Cisco Meraki, Silverpeak... the list goes on. The technologies vary greatly, and some are more comprehensive than others. Having multiple technology options will ensure you don't put your customers in a one-size-fits-all box, under deliver, or price yourself out of opportunities.
Provider Requirements:
Service providers vary in how they deliver the same technology. For example, one provider may only sell SD-WAN bundled with their access or another service such as VoIP and UCaaS. Another provider, on the other hand, may offer SD-WAN services over-the-top or with a provided circuit, or combination of both. Some providers also impose site minimums, such as 5 sites, while others don't. Many single-site businesses are well suited for SD-WAN, so look for a provider with this offering.
Real SLAs:
Service Level Agreements vary across providers. Look for a 100% uptime SLA, and ensure it has teeth with real and substantial service credits behind it.
Expert Support:
Look for a provider that offers a fully managed service that includes full-solution design engineering, dedicated project management, and white glove support from a team of in-house experts.
Fusion Can Help
Ensure Application Performance over Any Transport
Run UC over private links, economical Internet links or Hybrid links to leverage cost, speed and flexibility
Optimize UC performance over any WAN link with sub-second packet steering and protection from blackout and brownout conditions
Benefit from an enterprise-grade WAN with dynamic multi-path steering and on-demand link remediation for performance protection and redundancy
Simplify Branch WAN Connectivity
Turn up quickly with zero-touch IT cloud activation and management
Secure, scalable, Multi-tenant Gateway and Portal in the Fusion cloud accelerates deployment
Virtual services from the cloud (SD-WAN VeloCloud) reduce truck rolls and associated costs
Performance Management and Monitoring
Deep visibility into the remote location network links, devices and applications in real-time and historical, including Off-net, OTT or BYOC
Business policies based on application priorities, usage, devices and location
Remote troubleshooting tools, including voice quality monitoring, accelerate root-cause analysis and reduce the time to resolve issues
While most providers offer one flavor of SD-WAN, Fusion offers multiple technology options to meet the varying needs of your clientele. We offer SD-WAN over the top, or with Fusion circuits, or a combination of both. When combined with a Fusion T1 or Ethernet circuit, Fusion will guarantee uptime to unmatched levels, backed with material SLA credits.
Microsoft Teams
Calling Services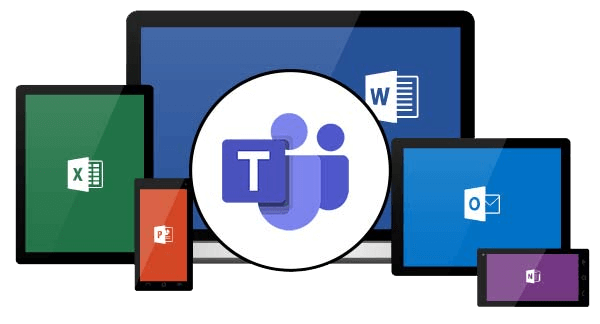 Make calls to mobile devices and landlines through Microsoft Teams with Operator Connect.

Expert insights, exclusive content, and the latest updates on Microsoft products and services - direct to your inbox. Subscribe to Tech ROUNDUP!
Is Your Internet Speed Performing As Promised?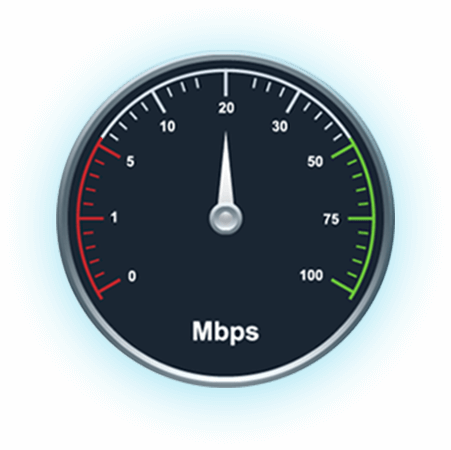 Measure your internet speed and get insight on jitter and latency.