SD-WAN vs MPLS: Considerations for the Agile Enterprise
Posted on January 20, 2020 by Fusion Connect
As we enter a new decade, more and more pieces of IT infrastructure are being migrated to the cloud. As such, how the network infrastructure is constructed and maintained is of utmost importance.
For years enterprise-level firms have relied on MPLS architecture to maintain security and speed for their networks. However, the rigid MPLS spoke-and-wheel architecture is no longer enough for an enterprise that needs top speed and latency performance at all branches of its operations. Cost and roll-out times remain an issue with MPLS. This is where SD-WAN is a great alternative. Read on to learn the benefits of SD-WAN vs MPLS, so that you can make an informed decision for your network.
What is SD-WAN?
The Software-Defined Wide-Area Network (SD-WAN) is a specific application of software-defined networking (SDN) technology applied to WAN connections, which are used to connect enterprise networks – including branch offices and data centers – over large geographic distances.
A WAN might be used, for example, to connect branch offices to a central corporate network, or to connect data centers separated by distance. In the past, these WAN connections often used technology that required special proprietary hardware. The SD-WAN movement seeks to transfer more of the network control into the "cloud," using a software approach.
What are the benefits of SD-WAN?
Businesses see many benefits from using SD-WAN. It works across different combinations of circuits and dynamically optimizes traffic over multiple links; enabling connectivity to remove sites, data centers, and SaaS applications. It gives customers full control over network policy decisions and provides strong security options. With guaranteed real-time application performance and a compelling ROI, SD-WAN is a great choice for many businesses.
Zero-Touch Provisioning
SD-WAN is often chosen as an MPLS replacement because of its "zero touch provisioning" feature. Simply plug in a pre-configured box and connect it to your router. Your network admin can be in another part of the world and use a web console to configure, troubleshoot and make changes to the SD-WAN. The console is a cloud-based portal that enables one-click provisioning of virtual services in the branch, the cloud, or the enterprise datacenter.
Simplified Deployment
SD-WAN has various deployment options including: completely cloud- or software-based, hardware based, or a hybrid (cloud/software and hardware). All components are able to connect to each other when brought online and configurations are pushed from the central monitoring and management console. There is no need for a specialized technician to facilitate installation.
Cost Savings
SD-WAN is less expensive than MPLS based solutions. Using a 50-site business and standard broadband pricing, you can see that the projected three year total cost of ownership for SD-WAN enterprise is half of cost of MPLS.
SD-WAN Enterprise Solution
50 Locations
Business Cable (50 Mbps) for $165/mo. per site
Business DSL (3.0 Mbps) for $70/mo. per site
SD-WAN for $99/mo. per site
50 x $344 = $16,700/month
36 Month TCO = $601,200
MPLS Solution
50 Locations
MPLS Ethernet (10 Mbps) for $690/mo. per site
50 x $690 = $34,500/month


36 Month TCO = $1,242,000
What is MPLS?
Until the introduction of SD-WAN, MPLS was the go-to solution for sharing network resources across a distributed organization. MPLS (multi-protocol label switching) securely connects multi-location businesses over a carrier-grade, privately-owned IP network that supports all mission-critical voice and data traffic requiring real-time delivery.
MPLS works by labeling data packets as they leave a customer's network and enter the private MPLS network. The label is used to direct the packet to the next hop in a predetermined network path. It's also used to assign traffic prioritization. For example, during periods of network congestion, specific labels (like voice packets) can be assigned to get through, while other data is held back for later delivery.
Key benefits of MPLS have historically been prioritized traffic routing, quality of service (QoS) and security over the private network.
An SD-WAN vs MPLS Comparison
| Features | SD-WAN | MPLS Dedicated | MPLS Hybrid |
| --- | --- | --- | --- |
| Attractive Pricing | | | |
| Full Mesh VPN | | | |
| Rapidly Add New Applications | | | |
| Application Performance Monitoring | | | |
| Optimize Support of Cloud Applications | | | |
| Load Balancing included as Standard | | | |
| 3G/4G Failover | | | |
| Dynamic Path Selection | | | |
| Voice / Real-time Application Failover | | | |
| Bi-directional priority routing at all locations | | | |
| Advanced Firewall & UTM | | | |
| Access Redundancy Included as Standard | | | |
Which is the best for my business? SD-WAN vs MPLS
For years, MPLS was the defacto choice for private networking. But today SD-WAN is becoming the technology of choice for enterprise businesses.
To determine whether SD-WAN or MPLS is best for your business, consult with a network expert. Fusion offers both network solutions and will make a recommendation based on your unique business needs. Contact us for assistance.
Microsoft Teams
Calling Services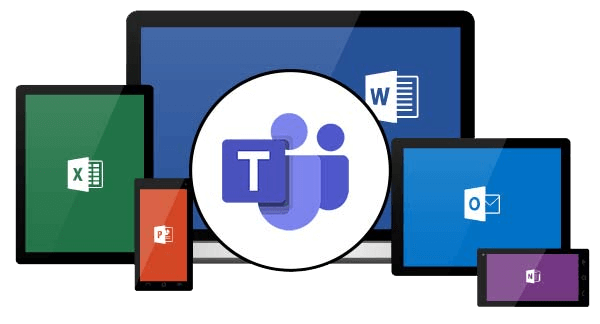 Make calls to mobile devices and landlines through Microsoft Teams with Operator Connect.

Expert insights, exclusive content, and the latest updates on Microsoft products and services - direct to your inbox. Subscribe to Tech ROUNDUP!
Is Your Internet Speed Performing As Promised?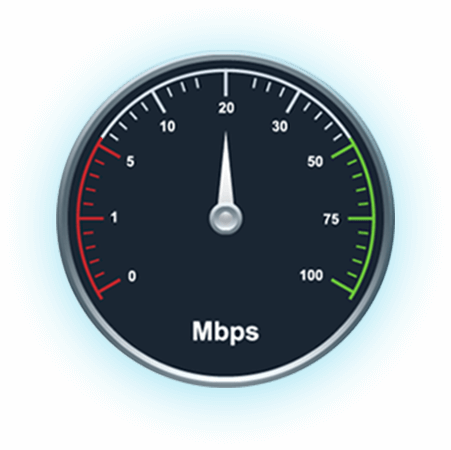 Measure your internet speed and get insight on jitter and latency.