SMS and MMS for Microsoft Teams
Posted on September 6, 2023 by Fusion Connect
In the realm of modern business communication, efficiency and effectiveness are paramount. Microsoft Teams, a leading collaboration platform, has continually evolved to meet these demands.
Beyond its robust features for video conferencing, document sharing, and team collaboration, Microsoft Teams now offers a powerful addition: the integration of SMS and MMS capabilities. This new feature brings a seamless and comprehensive communication experience to the platform.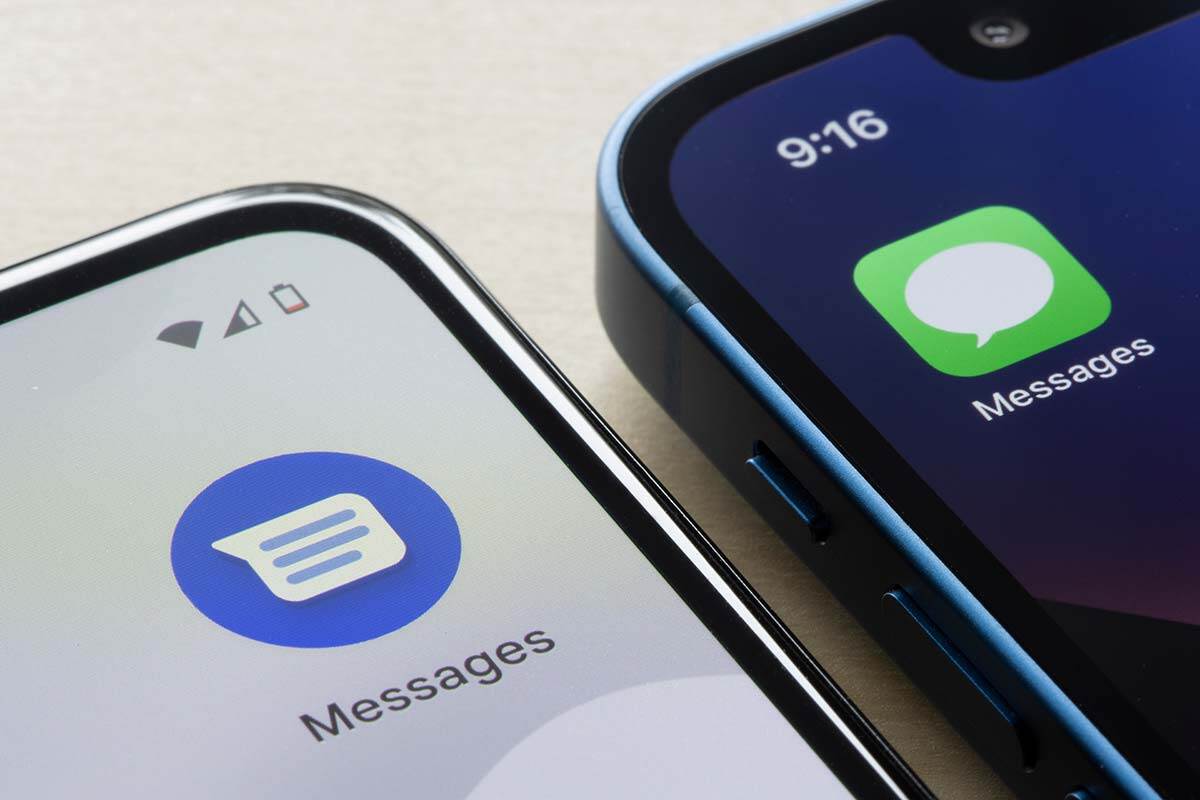 Connecting the Dots: SMS and MMS integration for Microsoft Teams isn't just about adding features; it's about enhancing the way you work. By facilitating instant communication, enabling multimedia sharing, and seamlessly integrating into your daily workflow, these capabilities make work more efficient, collaborative, and adaptable to the demands of a modern workplace. As you leverage these tools, you'll find that your communication becomes more dynamic, your collaboration more effective, and your work ultimately easier to manage.
The Evolution of Communication: From Calls to SMS and MMS
In today's fast-paced world, communicating via text has become second nature. Short Message Service (SMS) and Multimedia Messaging Service (MMS) have transformed how we interact, allowing us to share information quickly and concisely.
With the integration of the SMS and MMS app in Microsoft Teams, this convenience now extends to your professional communications, making it easier than ever to stay connected with colleagues, clients, and partners.
Highlights of SMS and MMS Feature for Microsoft Teams
No App Required for End User
Expand the reach of Microsoft Teams to mobile phones; there's no need for your customer to download any additional apps on their mobile device.
Enterprise Text
Enterprise customers deliver SMS/MMS text messages from their Enterprise Collaboration applications.
Message to Mobile
Any text-enabled mobile phone can communicate to Microsoft Teams.
Mobile Integration
Native mobile messaging enables communication between partners or companies with different Collaboration platforms.
Benefits of SMS and MMS for Microsoft Teams
Seamless Connection via Communications Gateway
By seamlessly connecting any Microsoft Team to a Communication Gateway through native mobile channels (SMS/MMS), businesses can now bridge the gap between digital communication and traditional texting. This integration allows for effortless two-way communication between Microsoft Teams and mobile devices, making it easier than ever to stay connected, regardless of the communication method.
Enhanced Reach and Engagement
Enabling text numbers that feed directly into Microsoft Teams extends your reach and engagement capabilities. Customers, clients, and partners can interact with your teams by sending text messages to these dedicated numbers. This opens up new avenues for customer support, feedback collection, and information dissemination, all within the familiar context of Microsoft Teams.
Seamless Bidirectional Communication
Responses from team members are seamlessly delivered back over text, completing the bidirectional communication loop. This means that not only can external parties initiate conversations, but internal team members can also respond via text messages. This capability streamlines communication by catering to individual preferences and ensuring that messages are received and replied to in a way that's convenient for everyone.
Text Bot Integration for Effortless Interaction
The integration introduces the concept of a Text Bot, which acts as an intermediary between Microsoft Teams and the SMS connector. This Text Bot facilitates smooth communication flow, ensuring that inbound messages from external parties are efficiently delivered to the relevant Microsoft Teams. This intelligent handling of messages simplifies the process of managing incoming communications.
Conversion of Replies for Seamless Communication
The Text Bot doesn't just relay messages; it's equipped to convert replies from Microsoft Teams messages into SMS/MMS messages that the Communications Gateway can deliver. This conversion process ensures that communication remains consistent across platforms. Team members can continue using Microsoft Teams for their internal discussions, and the Text Bot ensures that these messages are effectively translated into text messages for external parties.
Empowering Users with Mobile Capability
The integration empowers users with the capability to receive messages on their mobile phones and respond to them directly via text message. This level of convenience enables timely responses and enhances engagement, even when team members are on the move. Whether it's an urgent update or a critical decision, users can stay connected and participate in discussions with ease.
Examples on How SMS and MMS Capabilities Can Be Used for Business:
Scheduling Video Interviews
Effortlessly coordinate video interviews with potential candidates by employing the convenience of text messaging. Seamlessly arrange suitable interview slots within the Microsoft Teams platform.
Professional Service Scheduling
Streamline the scheduling process for specialized services such as accountants, lawyers, and loan officers. Use text messaging to secure appointments and consultations directly through your designated work number in Teams.
Efficient Product Support
Initiate the process of raising product-related concerns by sending text messages to create support tickets. Utilize SMS/MMS capabilities to promptly report issues and receive assistance, all within the Microsoft Teams ecosystem.
Academic Open Office Hours
Facilitate easy scheduling of open office hours with university professors via text messaging. Arrange one-on-one discussions or group interactions seamlessly using your Teams-assigned work number.
Public Infrastructure Maintenance
Enhance community engagement by enabling citizens to report maintenance requirements for public roads via text messages. Capture crucial information and manage requests efficiently within Microsoft Teams.
Sales Engagement
Optimize your sales strategy by utilizing text messages to schedule calls or in-person visits with prospective clients. Enhance your customer interactions while keeping the communication within your Teams environment.
Streamlined Insurance Claims
Simplify the process of reporting insurance claims by incorporating text messaging. Share relevant details and images using your mobile device, all securely communicated within Microsoft Teams.
All the above can be accomplished without ever using your personal cell phone number. The interactions will take place within your Teams environment, using your teams assigned work number.
Fusion Connect's Microsoft Calling Services Features
Analog/Fax
Fusion Connect recognizes the diverse communication needs of businesses, including traditional methods like analog and fax. By seamlessly integrating these elements with Microsoft Calling Services, Fusion Connect caters to a wider range of preferences and requirements, ensuring that no communication avenue is left unattended.
Attendant/Receptionist Console
Efficient call handling is vital for a smooth business operation. Fusion Connect's integration includes an Attendant/Receptionist Console, providing a centralized platform for managing incoming calls. This feature streamlines call routing, enhances customer service, and ensures that calls are directed to the right individuals or departments with ease.
Compliance/Call Recording
Compliance and record-keeping are critical aspects of modern communication. Fusion Connect offers robust compliance and call recording features within its Microsoft Calling Services integration. This ensures that businesses meet regulatory requirements, maintain transparency, and have a clear record of important conversations.
Business Continuity
Fusion Connect's design and implementation of Operator Connect delivers uninterrupted voice service even if Microsoft Teams service is not available, allowing clients to maintain full business operations.
Extension Dialing
Simplifying internal communication is essential for productivity. Fusion Connect's extension dialing feature allows team members to connect effortlessly by dialing short internal numbers. This speeds up communication, reduces the need for full phone numbers, and enhances the efficiency of intra-organizational conversations.
Management Portal
Fusion Connect believes in empowering its users. Through its intuitive management portal, users gain control over their communication settings, configurations, and preferences. This self-service capability enables quick adjustments, minimizing dependency on external support and allowing businesses to adapt to changing communication needs with ease.
CCaaS (Contact Center as a Service)
Contact centers are the frontlines of customer interactions. Fusion Connect's integration includes CCaaS capabilities, enabling businesses to provide exceptional customer service. This feature includes tools for call routing, agent management, analytics, and more, enhancing the overall customer experience.
API (Application Programming Interfaces) Integration
Customization is key to tailoring communication tools to specific business needs. Fusion Connect's API integration offers the flexibility to create custom solutions, seamlessly connecting Microsoft Calling Services with other applications and systems, enhancing efficiency, and expanding communication possibilities.
SMS/MMS
In the digital age, text messaging is a powerful communication tool. Fusion Connect stands out by integrating SMS and MMS capabilities into Microsoft Calling Services. This feature enables businesses to engage with clients and stakeholders through text and multimedia messages, fostering better engagement and accessibility.
100% SLA (Service Level Agreement)
Reliability is a cornerstone of effective communication. Fusion Connect demonstrates its commitment to excellence with a 100% SLA, assuring businesses of uninterrupted service and a dependable communication platform that they can trust.
Operator Connect Audio Conferencing
Efficient collaboration often involves conference calls. Fusion Connect's Operator Connect Audio Conferencing feature ensures crystal-clear audio quality, smooth call management, and robust security, creating an environment conducive to productive meetings.
Embracing the Future of Communication
In the digital age, seamless communication is essential for productivity, collaboration, and maintaining strong relationships. The integration of SMS and MMS capabilities into Microsoft Teams elevates the platform to new heights, offering a unified hub for text and multimedia communication.
Whether you're coordinating projects, sharing updates, or engaging with clients, this integration empowers you to communicate effectively, efficiently, and securely. As Microsoft Teams continues to evolve, it's clear that the future of communication is brighter than ever before.
References:

Find the right app | Microsoft AppSource

Can Microsoft Teams send text messages? By Reda Chouffani, TechTarget, January 24, 2023
Microsoft Teams
Calling Services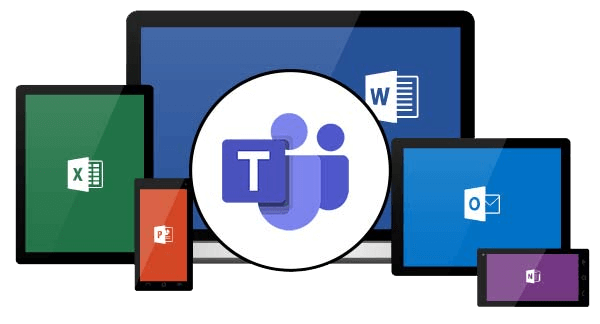 Make calls to mobile devices and landlines through Microsoft Teams with Operator Connect.

Expert insights, exclusive content, and the latest updates on Microsoft products and services - direct to your inbox. Subscribe to Tech ROUNDUP!
Is Your Internet Speed Performing As Promised?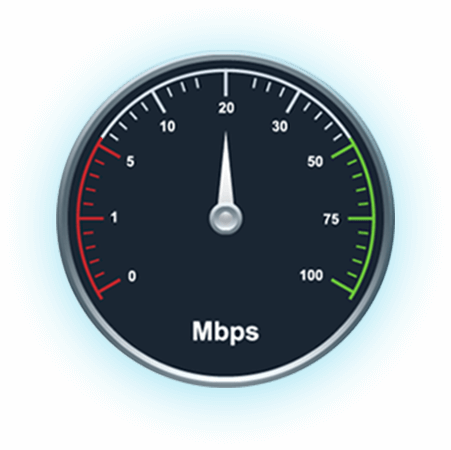 Measure your internet speed and get insight on jitter and latency.