The Benefits of SD-WAN
Posted on June 8, 2021 by Fusion Connect
Since the pandemic began, companies have been tasked with connecting their decentralized workforce in a resilient, secure, and effective way. Companies need agility and control to optimize their network and application performance for an increasingly hybrid workforce to remain competitive and productive.
There are numerous SD-WAN benefits for enterprises, such as cost-effectiveness, better bandwidth, and increased security. With the help of SD-WAN, sharing information and data between branches becomes faster and easier than ever, which can have a substantial positive effect on the daily workflow.
What are the main advantages of SD-WAN for your business? Read on below to find out.
1. Ease of Deployment
One of the leading SD-WAN benefits for enterprises is that it's much easier to deploy than most other solutions, which means that the cost of implementation is also significantly reduced.
Using zero-touch provisioning, SD-WAN can be deployed in days, not weeks or months. That gives you time to rapidly onboard new applications without the need for core-network quality of service updates typically required by older MPLS systems.
Additionally, you may use SD-WAN even with another provider's broadband access. Quality solution providers should use dedicated project managers who will lead the onboarding and activation process, so you can have peace of mind.
2. Security Threat Management
There has been a considerable increase in cybersecurity attacks against the government and commercial organizations over the past year. These incidents have ranged from ransomware attacks against local municipalities to exploiting software repositories of some of the largest software providers in the world. The attacks on Colonial Pipeline and JBS Foods are recent examples of how a cyber-attack can cripple companies, causing national shortages in products and services. These exposures can have a significant financial impact, cause customer churn, and damage a company's brand and reputation.
Since SD-WAN technologies offer unparalleled opportunities for monitoring performance, it becomes possible to detect unusual activity immediately and address it accordingly. SD-WAN platforms can be further secured with a dedicated Unified Threat Management (UTM) platform as an available option. Combine Remote Access VPN to compliment your SD-WAN deployments and enable secured connections for the hybrid workers.
3. Reliable Failover Prevention
Businesses have prioritized efficient communication, productivity and rapport with colleagues and clients using video conferences, internet-based calls, and online chatting functionality. Unexpected circuit outages can be detrimental to a company, and recovering from a severe network interruption can take hours, or even days. Today's businesses rely heavily on constant and reliable Internet access.
SD-WAN protects from network "jitters" that cause fluctuations in the speed and, if not addressed, can lead to disruptions for video or audio streaming. It optimizes performance by assigning application priority over multiple Internet links, regardless of speed or provider. The technology constantly measures the performance of data packets and realigns the timing of the streams to maintain a stable connection at all times.
4. Significant Cost Savings
Simply put, SD-WAN cuts the cost of access by tying together multiple low-cost bandwidth options and by preventing downtime. A small business can lose $12,500 per hour of downtime, and enterprises can lose 20x as much. When you multiply the bandwidth and divide the costs, SD-WAN adds up to a great deal.
SD-WAN will optimize any combination of network access, which means that companies can eliminate outdated and costly access types from their network. SD-WAN can also enable remote users with a secured VPN, allowing access to corporate resources as if they were still at the office. Whether users are working in-office or remotely, customer-edge gateways can optimize SaaS and Multi-cloud access performance, which increases overall productivity.
Let's start the conversation.
Fusion Connect manages, orchestrates, and secures the critical technology infrastructure that enables the connected enterprise. For more information about our SD-WAN Portfolio, contact us or call us at .
Originally written July 29, 2019. Updated June 8, 2021.
Microsoft Teams
Calling Services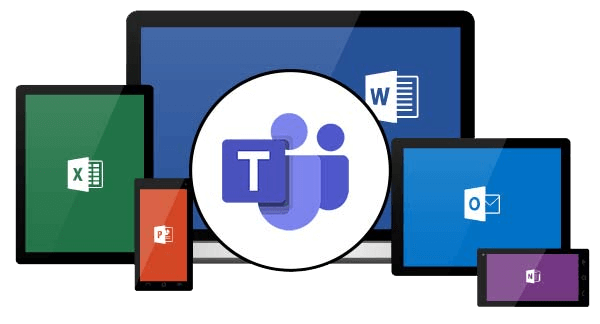 Make calls to mobile devices and landlines through Microsoft Teams with Operator Connect.

Expert insights, exclusive content, and the latest updates on Microsoft products and services - direct to your inbox. Subscribe to Tech ROUNDUP!
Is Your Internet Speed Performing As Promised?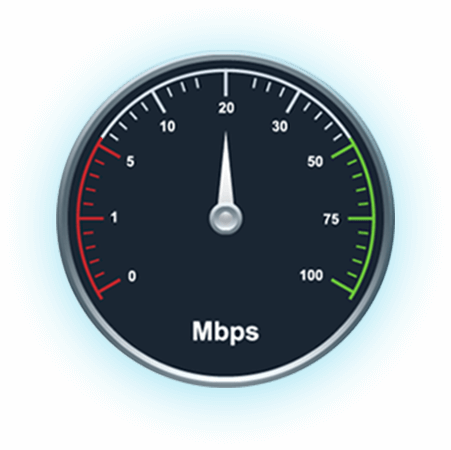 Measure your internet speed and get insight on jitter and latency.