The Hybrid Model is the Future of the Connected Enterprise
Posted on January 22, 2021 by George Schoenstein
For more than a decade, the workplace has been shifting to a hybrid model. In this model, work gets done outside the traditional office setting, perhaps even outside a standard workday schedule. The generation currently joining the workforce is seeking employers that will allow them to flex where — and even when — they do their job, provided they are meeting business obligations. This, combined with a confluence of recent events, is accelerating the shift toward nontraditional models of working. What will work look like 20 years from now? How can enterprises prepare?
2020: the year a day at the office wasn't
The global pandemic that spread around the world during 2020 helped to accelerate the hybrid workplace model. Suddenly, a vast segment of workers, placed under stay-at-home orders, had no choice but to work remotely. With school-aged children also forced to learn remotely, employers found it necessary to give workers some freedom and flexibility regarding work schedules.
Many IT departments had to swiftly set up and support a huge virtual workforce, often without the planning and rigor that would be typical of such an effort. The rush to 'just make it work' inevitably introduced inefficiencies, risks, and network performance challenges. As a result, it's not uncommon for companies to have multiple, disconnected communication platforms and little or no visibility or control over the reliability or security of remote workers' and other end-point connections to corporate network resources.
Will the workplace be forever changed?
As health concerns abate, offices reopen, and workers have the green light to return to a traditional physical work setting, what can we expect?
Many employees don't want to return to the office full time, if at all. In fact, nearly two-thirds of U.S. workers would like to continue to work remotely once it is safe to return to the workplace, according to a Gallup poll. In a recent KPMG survey, 82% of organizations are letting employees decide when they feel safe returning to the office. Some companies have found their employees to be just as productive outside of the traditional workplace as coming into an office full time. According to a study released by Mercer, 94 percent of respondents said productivity was the same or higher than before the pandemic, even with employees working remotely. Findings from a Boston Consulting Group (BCG) study showed that 75 percent of workers maintained or improved productivity on individual tasks during the pandemic.
Faced with this new reality, companies will need to find a new approach to what 'work' and 'the office' look like. They will also need to consider how they can enable their employees to be optimally productive regardless of where they are working. Doing so not only serves the current employee base that has come to expect the opportunity to be productive outside of a traditional workplace and schedule, but it also creates a more resilient, work-from-anywhere model for employers. Technology will continue to enable the connected enterprise, which optimizes the way employees communicate and how they are connected. Say "hello" to the highly productive hybrid workforce model.
The connected enterprise enables the hybrid workplace model.
A path out of the pandemic involves thinking strategically and tactically about what the future workplace will look like. For most companies, it will not be deskbound workers sitting in an office five days a week. It's more likely to be workers who remain remote for much of their time, working a flexible schedule, and maybe even strategically using smaller workplace locations such as a coworking office.
What does it take to enable this new, more mobile employee — and the connected enterprise?
IT leaders are tackling the connected enterprise in stages.
The first step is to evaluate and decide what to do with any 'makeshift' fixes instituted to enable a pandemic-induced mass work-from-home model.
The second step is to plan and institute a go-forward connected enterprise infrastructure that provides technology tools that deliver seamless communications with employees, customers, and trading partners, inside or outside the organization. IT leaders need to address the performance and security of applications, networks, and connections.
The post-pandemic world will require a well-planned IT architecture that will improve employees' connectivity and security, enabling them to work from practically anywhere.
Connected Enterprise Model: Optimizing Application Availability and Performance
This connected enterprise approach is comprised of building blocks that work together to deliver robust application availability and connectivity to critical employees and endpoint resources. One layer builds upon the next to enhance performance, reduce complexity, and provide flexibility. Done right, location – traditional office, home office, remote site – is no longer a constraint.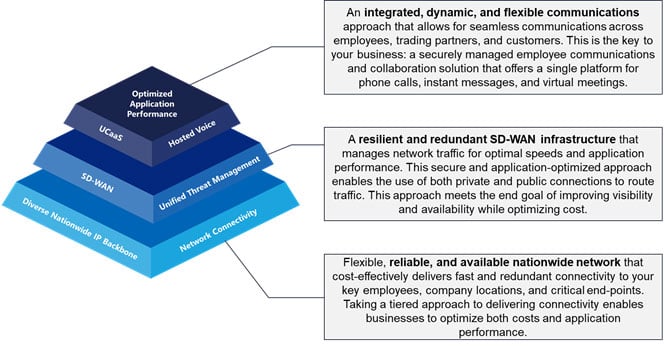 Closing Thoughts
Kudos to the IT leaders who supported the sudden and large-scale shift to remote work during 2020. Coming out of the pandemic and looking ahead to 2021 and beyond, enterprises will be designing their policies regarding a hybrid workforce model. The data is clear; a hybrid model is in their corporate and employees' best interest. Underpinning that model with the right technology building blocks to boost employee productivity and collaboration will make the Connected Enterprise model a reality and deliver tangible business impact.
About the Author
George Schoenstein is a data-driven technology executive who focuses on enhancing revenue for technology companies by delivering real business results to theirs clients. He is also a former Big-5 management consultant who successfully delivered large-scale projects for private sector and government clients, including technology implementations, mergers and acquisitions, and public and private fund-raising efforts. He is currently the head of marketing and communication for Fusion Connect, a leader in enabling the connected enterprise.
Microsoft Teams
Calling Services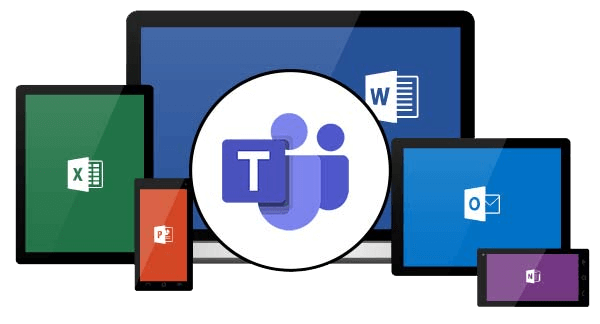 Make calls to mobile devices and landlines through Microsoft Teams with Operator Connect.

Expert insights, exclusive content, and the latest updates on Microsoft products and services - direct to your inbox. Subscribe to Tech ROUNDUP!
Is Your Internet Speed Performing As Promised?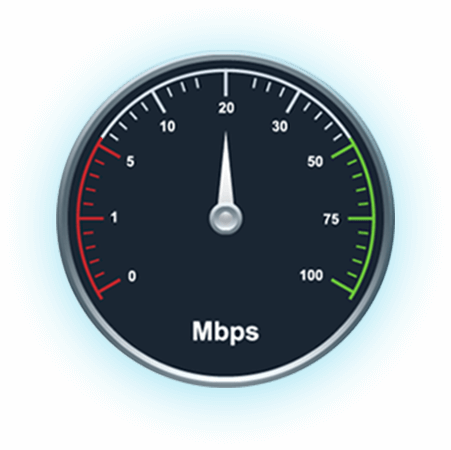 Measure your internet speed and get insight on jitter and latency.