Three Business Communication Golden Rules for Growing your Business
Posted on December 22, 2014 by Fusion Connect
In the lifecycle of a business, periods of growth are often the most difficult. To support the influx of new business, new hires, as well as growth in internal operations, companies need to juggle resources and closely watch the budget. Amid the fray, the business enablers like communications technologies and back office systems sometimes take a back seat, even though they are vital to support and sustain any upward trajectory. Here are three golden rules to remember as you plan for, or undergo, business growth.
1. Stay Accessible
Gone are the days when everyone conducted business from their desk and sat within the same four walls. A Forbes article states that by 2016, 51% of businesses will be doing business primarily over mobile devices. We'll soon cross that threshold where more business is done remotely than inside an office.
In this always-on, mobile work environment, waiting until you return to the office to catch up on email isn't really an option; neither is listening to a backlog of voicemails from multiple voicemail boxes. You need to make the most of every moment and every opportunity whether you're in the office or on the road. To address these needs, today's IP-based voice solutions go beyond traditional voice telephony to offer time-saving, cost-cutting, mobility-enabling features to connect people and give them unparalleled freedom and productivity.
For example:
With simultaneous and sequential ring features often called Find Me/Follow Me, you define how incoming calls are routed or forwarded, ensuring that you receive important calls whether you're at your desk, on the road, or anywhere else.
Fusion Anywhere, a feature that turns any device—desk phone, smartphone, or home phone—into your business phone uses your Hosted Voice business number and calling plan. That way, you give out only your business VoIP number, and keep your personal mobile number private.
Save time on faxes and voicemails. Visual Voicemail with Transcription lets users view, play and read voicemail and fax messages directly in their inbox. Voicemails are transcribed into easy-to-read text and delivered to your Inbox so they're easy to review, respond to, or forward (even while tied up on another call).
2. Save Money
Growth is expensive. New operations and support services for your business often require investments to get them running that don't always pay off immediately. Hosted Voice services help streamline your operations and cut costs. For example, an Auto Attendant (automated receptionist) feature saves you the cost of hiring a receptionist and allows you to reinvest that money back into your growing business until you are ready to fund the administrative position.
3. Think Big
Companies experiencing growth often find it helpful to outsource certain services to a managed services provider. It reduces complexity and increases flexibility. It can also help with forecasting expenses. When you outsource your business email, server infrastructure, or voice system, for example, you avoid spikes in capital expenses. You also avoid retaining specialized skills, and your in-house IT staff can focus more of their time on supporting business initiatives.
When looking for services to help your business grow, it's important to think about reliability and availability over time. Fusion Connect Hosted PBX and Unified Communications are available nationally, designed to scale flexibly, and reliable. Hosted Voice and other services like cloud hosting and data backup are similarly flexible and can also even out your expenses into predictable monthly fees. As your business grows, you buy only as much service as you need, at the pace of growth.
A communications service that isn't tethered by geography allows your company to grow where it needs to while you avoid managing multiple telecommunications or business Internet service contracts and invoices. And Fusion Connect delivers services you can count on. Our Voice network reliably exceeds 99.999% uptime, and we offer uptime guarantees for our other services including business-class Internet service.
With its wide array communications and managed business services, Fusion Connect offers organizations the long-term support they need to manage growth affordably, with solutions that scale. Fusion Connect can help keep your workforce connected and productive, so you can focus on growing your business.
Please contact us if you'd like to discuss how Fusion Connect business communications solutions can support your growth.
Microsoft Teams
Calling Services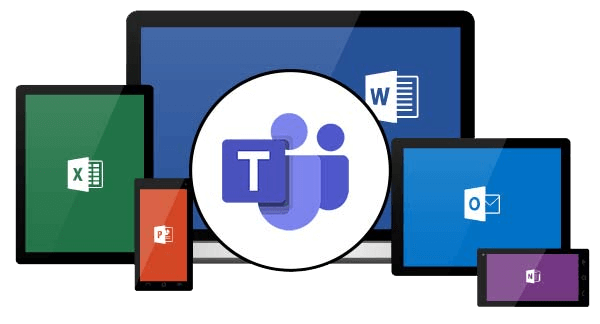 Make calls to mobile devices and landlines through Microsoft Teams with Operator Connect.

Expert insights, exclusive content, and the latest updates on Microsoft products and services - direct to your inbox. Subscribe to Tech ROUNDUP!
Is Your Internet Speed Performing As Promised?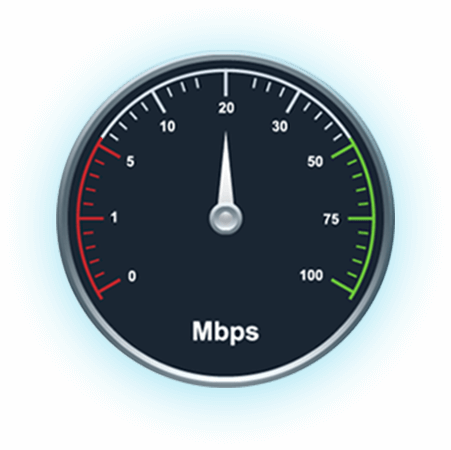 Measure your internet speed and get insight on jitter and latency.