Using Cloud and Managed Network Services to Support Business Growth - Part 1
Posted on July 1, 2015 by Fusion Connect
Technology has taken a leading role in helping business leaders broaden their market reach and pursue ever greater opportunities. Likewise, technology can simplify the infrastructure and services needed for expansion. Tasks like administering a phone system, setting up an email server and your Local Area Network (LAN), or giving employees VPN access are best left to the professionals, but certain skills can be hard to find or expensive to hire and retain. Fortunately, there are trustworthy companies available to help.
In Part 1 of this two-part post, we cover two communications services that growing companies commonly outsource and the benefits of doing so.
Phone
Staying in touch in an always-on competitive business environment has never been more necessary and rewarding. It's more necessary because the advent of mobile devices and other technologies along with heightened competition have pushed work hours sometimes far beyond normal business hours. Prospects and customers expect a timely response, and if they don't get one, there is risk they will turn elsewhere.
Workers have a range of communications and collaboration devices, platforms, and applications at their disposal to help them stay available, connected, and highly responsive to prospects, customers and colleagues. Yet people still miss calls, have difficulty managing voicemail and other communications, and struggle to respond to, or manage, opportunities productively.
Mobility features built into today's Hosted Voice over IP (cloud-based Hosted PBX) systems can support growth and productivity, help your team collaborate, and give your business the appearance of a local presence. Its low initial investment, predictable monthly billing, and the fact that the service provider maintains and upgrades the system make it a great fit for growing companies that want to stay competitive.
Access your business phone line on your mobile. With Hosted Voice, employees can essentially take their business number with them anywhere in the world. Using an application on their choice of device, they can take incoming and make outgoing phone calls. In addition, Unified Communications (UC) tools complement voice calling with instant messaging, video calling, screen sharing, and SMS texting, which further enables workers to keep in touch with clients and colleagues from anywhere.
Let's say you need to catch a train to visit an important client, but you are also expecting a call from a prospective customer on your desk phone. Sure, they could leave a voice mail and you could call them back. Instead, you sign into your personal user portal to set your desk phone to ring on your smartphone. When your prospect calls your desk phone, they have no idea that it has been automatically forwarded to your mobile device and you are rolling along at 75 mph.
Give out only your business number, and keep your mobile phone number private. Remote and mobile workers using Hosted Voice can use one number—their business Hosted Voice number. When they call out, regardless of physical device, the caller ID shows their business number. Because their mobile phone doubles as their business line, they only need to give out one number and manage one voicemail box, and callers don't have to guess which number to call.
Greet every caller. An auto attendant (automated receptionist) feature available with hosted voice ensures that callers get the prompt attention and help they need. Until your revenue can support a staff receptionist, an auto attendant can answer the call with messages you select and route callers to the right extension.
Hold professional conference calls. Need to host a virtual meeting? Audio conferencing allows workers to host conference calls. Participants use a dial-in code to access the meeting. Getting everyone together in one call can be incredibly helpful for making timely decisions and closing new business.
Save time on voicemails. Visual voicemail with transcription delivers your voicemail to your Inbox either as an audio file or transcribed as easy-to-read text. It can also deliver faxes to your Inbox as an attachment. Imagine how quickly you could scan through a transcribed voicemail message or view a fax and act on it. And you can do it while you are busy with other things, for example, while you are tied up on another call. This voicemail-as-text feature is a great way to keep on top of your voicemail box, stay connected with important people, and move your business forward.
Give your business a local presence. When it's time to expand, but you don't have physical facilities in a particular market, you can still set up a local number through your Hosted Voice provider.
Email
We've all come to rely on Microsoft Outlook or a similar solution for email, calendaring, and contacts. But do you have the time and expertise to set up and manage an email server and administer the software, users, inboxes, and support?
Outsource email and avoid the headache. Today's hosted email services let you outsource the headaches to experts—for an affordable per-mailbox fee. Avoid the capital expense for servers and software, while giving your employees anytime, anywhere access to enterprise-class email, contacts, shared calendars, and more on their smartphone, from the Web (Outlook Web Access), or via Microsoft Outlook on their computer. Buy exactly the number of mailboxes you need, and add more as you grow. Built-in virus and spam protection and secure, redundant storage ensure safety, security, and disaster prevention.
Check back for Part 2: Managed Network Services
In Part 2 of this post, we'll discuss a couple managed network services that help company owners and managers from a range of industries focus on building their business rather than managing their services.
Manage your Business, Not your Services
Fusion Connect offers scalable solutions that keep you connected to the people, information, and applications that will help drive your growth. Our experts are ready to handle the details of your IT network and infrastructure, voice system, Internet connection, and secure data networking needs so you can stay focused on growing your business.
Microsoft Teams
Calling Services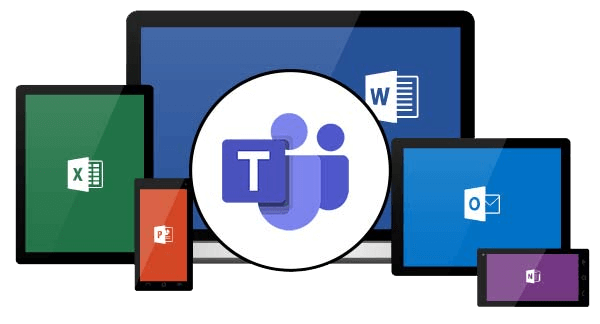 Make calls to mobile devices and landlines through Microsoft Teams with Operator Connect.

Expert insights, exclusive content, and the latest updates on Microsoft products and services - direct to your inbox. Subscribe to Tech ROUNDUP!
Is Your Internet Speed Performing As Promised?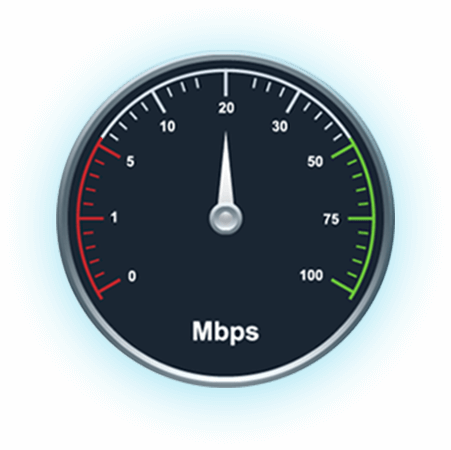 Measure your internet speed and get insight on jitter and latency.