Virtual Data Room within Microsoft Teams
The Future of Working Together is a Virtual Data Room in Microsoft Teams
Posted on April 12, 2023 by Fusion Connect
Microsoft Teams has become one of the best ways to talk to people and work together, and for good reason. It is a top choice for many businesses because of how easy it is to use, how many integrations it has, and how flexible it is. One of its best features is the ability to set up a Virtual Data Room (VDR) within Teams, which makes it easy and safe to share sensitive information.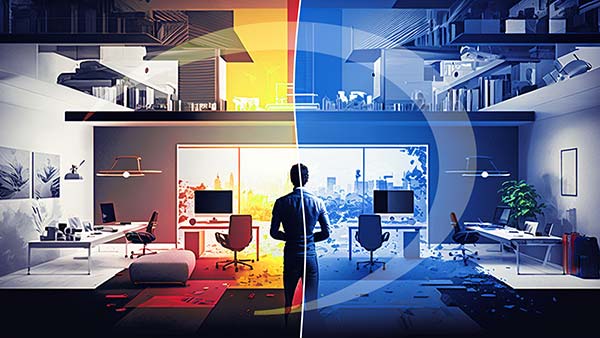 Connecting the Dots: Using a Virtual Data Room within Microsoft Teams provides centralized storage, enhanced security, improved collaboration, time savings, and increased transparency. Overall, it helps to streamline workflows, enhance collaboration, and improve the efficiency of teams. It is an excellent tool for businesses that are looking to optimize their workday.
The Top 5 Features and Benefits of a Virtual Data Room in Microsoft Teams
Security: Microsoft Teams has advanced security features that let you control who can access files and folders in your VDR. This way, you can make sure only people allowed can see sensitive information.
Collaboration: With Microsoft Teams, you can work together with coworkers and outside stakeholders in real time, which improves communication and productivity.
Integration: Microsoft Teams' Virtual Data Rooms work well with other Microsoft programs like SharePoint, OneNote, and OneDrive.
Customization: Your Virtual Data Room can be changed to meet the needs of your business. For example, you can add your logo and set up custom workflows.
Accessibility: Microsoft Teams' Virtual Data Room can be accessed from anywhere with an internet connection. This makes it a useful tool for businesses with remote teams or partners from outside the company.
Virtual Data Room Alternatives to Microsoft Teams
Even though Virtual Data Room is not the only option in Microsoft Teams, there are a few things that make it stand out. First, there are already many people using Microsoft Teams, and its VDR feature works well with other Microsoft products, making it a convenient solution. Second, businesses can be sure that their sensitive information is safe from cyber threats because it has advanced security features. Lastly, Microsoft Teams' Virtual Data Room can be accessed from anywhere, making it possible to work together and get things done even when you are not in the same place.
Next for the Virtual Data Room Market…
As businesses continue to adapt to remote work, tools like Microsoft Teams that help people work together and talk to each other will become even more important. Its advanced security features, ability to work with other Microsoft products, and ability to be customized make it a top choice for businesses all over the world. With the addition of Virtual Data Room to Microsoft Teams, businesses can now share sensitive information safely without having to use separate VDR solutions.
Using Microsoft Teams to Create a Safe and Secure Virtual Data Room
Learning how to use Microsoft Teams to build a secure Virtual Data Room is important. Microsoft Teams has several security features that can help keep data private, accurate, and accessible. One way to make a secure VDR in Teams is to create a private channel and give access to only the members who need to see and work on sensitive information.
Teams also has several security and compliance features like data loss prevention, information barriers, retention policies, and eDiscovery that can help organizations stay in line with regulatory requirements and protect their data from being accessed or shared by people who should not be able to.
Organizations can also improve security by using Microsoft's advanced threat protection solutions, such as Microsoft Defender for Endpoint, Microsoft Defender for Office 365, and Microsoft Cloud App Security. These solutions protect against advanced threats and help organizations find and respond to security incidents in real time.
Overall, by using Microsoft Teams and its security and compliance features, organizations can build a secure VDR and keep sensitive information from being accessed by people who should not be able to, while still allowing their teams to work well together.
Virtual Data Room within Microsoft Teams
Using Microsoft Teams to build a Virtual Data Room is a safe and efficient way to share sensitive information. It is a top choice for businesses because it has many features, benefits, and works well with other Microsoft products. Microsoft Teams is well-positioned to be at the forefront of this change as the future of collaboration continues to change.
References:
https://www.microsoft.com/en-us/microsoft-teams/group-chat-software
Microsoft Teams
Calling Services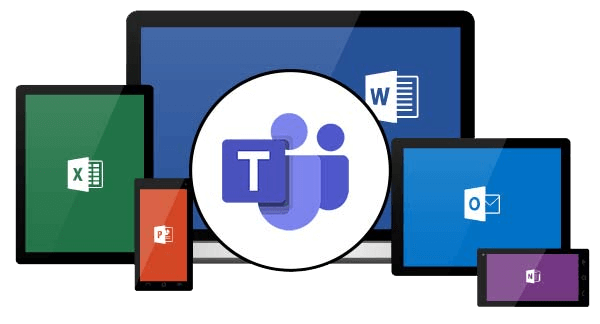 Make calls to mobile devices and landlines through Microsoft Teams with Operator Connect.

Expert insights, exclusive content, and the latest updates on Microsoft products and services - direct to your inbox. Subscribe to Tech ROUNDUP!
Is Your Internet Speed Performing As Promised?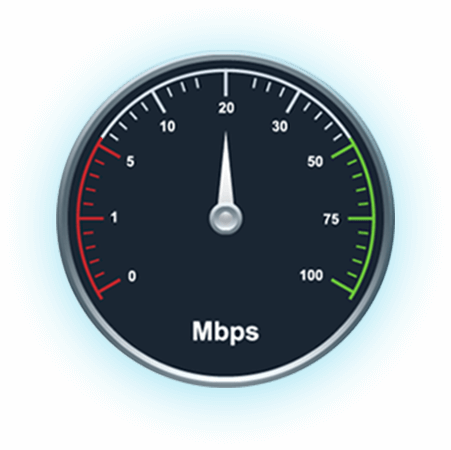 Measure your internet speed and get insight on jitter and latency.