What is an MSP?
Top Five MSP Attributes for the US Market
Posted on August 3, 2022 by Fusion Connect
Managed Service Providers (MSPs) bring a number of advantages to mid-market and enterprise companies. MSPs have already curated the best technology partners and can customize a stack to your needs, managing as much or as little of it as you require.
When you look at an MSP, there are certain attributes that distinguish the leaders in the field.
Top Five MSP Attributes to Look for:
MSP Expertise #5


Playbooks & Processes

Just like your company operates differently and responds to challenges differently than another company, each MSP has its own playbooks and processes for everything from optimizing connectivity to mitigating vulnerabilities. Oftentimes, the right MSP for you will have processes that align with your own thinking and would be the same choices and actions your own team would make in a similar situation.
MSP Expertise #4


Level of Service

Since an MSP's whole job is to deliver a service, you would expect their customer service to be top notch. But there are still differences you can among various providers, from the responsiveness of their teams to the strength of their guarantees. Do a thorough check among analysts as well as your professional network to see which providers follow through.
MSP Expertise #3


Technology Partners

MSPs have relationships with a variety of technology partners, which they've vetted on your behalf, one of the ways MSPs can save you time when assembling the best tech stack for your needs. Your engineers might have strong preferences for particular manufacturers, but with the right MSP you can be assured you're getting the best technology from the best partners.
MSP Expertise #2


Level of Talent

Access to top talent is one of the most important reasons to choose an MSP. Despite the scarcity of experienced IT and security professionals, you can retain their skills for a fraction of the price of hiring full-time employees and do so much faster than performing a search on your own. Make sure your MSP's team has the specialized experience and expertise that aligns with your needs.
MSP Expertise #1


Breadth of Services

Arguably the most important aspect of any MSP is the variety of managed services they offer. MSPs come in all varieties, from Managed Security Services Providers (MSSP) to Managed Communications Service Providers (MCSP) to Managed Connectivity Providers (MCP). If your business requires managed services in more than one area of your IT or security, it's more efficient (and often cost-effective) to get the whole spectrum of services from a single provider. It's better for service, it's easier to manage, and when you find a provider that fits with your organization, it makes sense to expand their responsibilities.
MSP Technologies
MSPs employ a variety of technologies relevant to the specific practices they support.
For example, an MSSP might deliver technologies ranging from Unified Threat Management (UTM) to Endpoint Detection and Response (EDR) to Remote Access VPNs, and more. An MCP will offer Unified Communications as a Service (UCaaS), Contact Center as a Service (CCaaS), and more.
While each type of service provider will offer leading technologies that help clients fulfill needs and achieve goals, MSPs are working to broaden their overall suite of offerings and providers, as well as best optimize the technology.
Unified Communications, for example, continues to evolve, and while an MCP might have offered WebEx alone in the past, now they might provide WebEx and Microsoft Teams. Right now, MSPs might connect an organization to Teams using direct routing, which is what Microsoft has recommended. However, some MSPs are moving from direct routing to Operator Connect, which enables more functionality within Teams.
MCPs are giving organizations new ways to understand their workforce by measuring the usage of different applications and tools. While five years ago, companies might have wanted to track productivity to make sure everyone was filling their hours, now they're looking for signs of stress and burnout that could lead an employee to leave the company. Measuring use of different tools can enable other improvements as well, revealing underutilized tools that deserve wider adoption, for example.
On the connectivity side, MSPs are employing AI to enhance SD-WAN with new efficiencies, forward controlling, and further security integrations.
MSP technology continues to advance and expand, and it's important to find a provider that's as committed to continuous improvement as your own organization.
What is an MSP Company to You?
We asked 80 IT Professionals:
"What is an MSP company to you? "
MSPs have been around long enough that nearly everyone has opinions about them. Many have direct experiences working with MSPs, for better or worse, depending on the provider. But their responses also reveal the needs of their organization and how they use MSPs to close gaps in their IT and security.
55% believe an MSP company is one key part of their IT strategy
That more than half of companies think so highly of MSPs isn't terribly surprising. With resources and budget stretched thin and pressure to digitize and keep up with the demands of customers and employees, organizations need to offload some of that burden. The best MSPs step up to the plate to handle it as if they were in-house employees.
29% believe an MSP company is the most important part to their IT strategy
Close to a third of organizations not only value the input and support MSPs provide, but consider them to be the most essential element in their IT and security operations. Given the breadth of services and level of support some MSPs deliver, they are often a lynchpin of organizations' strategies.
16% believe an MSP Company is not required to run a successful IT strategy
A smaller number of organizations are doing fine on their own, whether because they're built a world-class team themselves, they have a simper operation, or any number of reasons. Certainly MSPs aren't right for every organization and you have to find one that best fits your needs and goals.
MSP for an Enterprise Business
Most mid-market and enterprise businesses can't afford to keep all their IT and security processes in house. Their teams are already taxed and finding talent with specialized experience in cybersecurity, connectivity, and communications is more challenging and expensive than ever before. At the same time, companies have rapidly accelerated their digitization in the past couple years and have more technology and tools to manage and a greater attack surface to protect.
MSPs offer a relief valve for a variety of needs. Some companies might have a team to manage their technology but want an MSP to host the latest tools. Other companies need a true adviser and partner who can build an optimal tech stack, keep it updated and secure, and ensure users are productive and customers are happy.
MSPs are most beneficial when you can find one to deliver multiple services. By working with a single provider across connectivity, communications, and security, for example, you can simplify billing and management and build a deeper relationship with a provider you trust.
At the same time, working with an MSP grants you access to a team of expert engineers and technologists who are in your corner to help achieve whatever goals you might have. MSPs attract and retain top talent that is at your service, filling crucial gaps in your own team with the best of the best.
Technology is the other major advantage. MSPs understand the most current tech landscape and where it's headed, so they're better able to invest in and deliver the best tech stack from the best partners, then keep it continually up to date.
What is an MSP?
The Conclusion
An MSP can deliver a variety of IT and cybersecurity services to close gaps in your organization's own practice. They work closely with mid-market and enterprise businesses to understand and supplement each organization's environment and team. The result is a faster and more cost-effective route to a secure, efficient, and modern tech practice.
MSPs offer a variety of services. MSSPs provide everything from a comprehensive stack of security tools to full 24/7 monitoring of your environment and mitigation of any threats detected. MCPs keep your unified communications up to date, advancing productivity and ensuring your team has the tools to connect and collaborate. MCSPs keep your connectivity strong and efficient. No matter your technology needs, you're likely able to find an MSP that can help meet them.
The best ones have comprehensive services across security, connectivity, communications, and more that give organizations the advantage of working with a single provider for all their needs. The breadth of offerings simplifies management and billing while serving the organization on multiple levels.
MSPs are often considered a crucial part – if not the most crucial part – of an organization's IT strategy, and for good reason. By putting your security, connectivity services, communications, and more in the hands of an MSP, you're bolstering your own internal team with a squad of experts you wouldn't be able to assemble yourself.
Why Would a Managed Service Provider Also Have Managed Security, Managed Communications, and Managed Connectivity Offerings?
The best Managed Service Providers (MSPs) have a comprehensive set of services, including Managed Security Services, Managed Communications Service, Managed Connectivity Services, to offer customers all the talent and technology they need to complete their IT strategy.
The term "managed service" is a blank slate that can apply to a number of services, with security, communications, and connectivity being some of the most crucial for any organization.
An MSSP, MCP, or MCSP specialization, among others, ensures the MSP has the talent, the technology, and the experience to offer organizations a world-class team far faster and for a far lower budget than building one in house.
Related Blog Topics:
Broadband
,
Voice
,
Private Networking
,
Security
,
Cloud Services
,
Compliance
,
Remote Access
,
Digital Transformation
,
Connectivity
,
Communications
,
Managed Services
,
Service
Microsoft Teams
Calling Services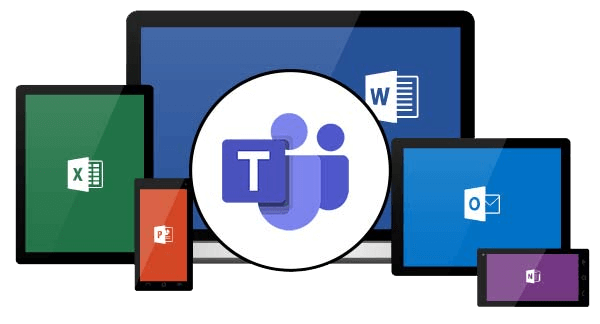 Make calls to mobile devices and landlines through Microsoft Teams with Operator Connect.

Expert insights, exclusive content, and the latest updates on Microsoft products and services - direct to your inbox. Subscribe to Tech ROUNDUP!
Is Your Internet Speed Performing As Promised?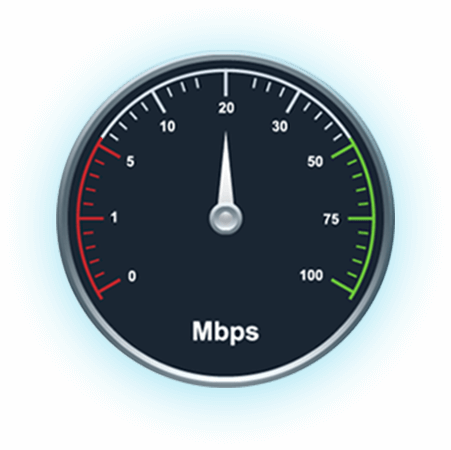 Measure your internet speed and get insight on jitter and latency.