Business Continuity 101: What You Need to Know
Posted on August 3, 2020 by Fusion Connect
Is your business prepared for the unexpected? A large number of businesses are unprepared for a disaster, and even when business continuity plans are in place, they may be insufficient or out-of-date. Every disruption is unique and unpredictable. A business continuity plan may not protect against every threat, but having one in place gives your business a better shot at survival.
Smart planning requires a full understanding of the concept of business continuity. Fortunately, new technology has led to efficient solutions that can be applied by all kinds of businesses. What is the meaning of business continuity? We'll delve into the why, what, and how of effective emergency preparedness.
What is Business Continuity?
Business continuity is a company's ability to ensure operations and core business functions are maintained, or not severely impacted, during or after a disaster. Business continuity planning is the process of creating systems of prevention and recovery to deal with potential threats to a company. The capacity of an organization or enterprise to adapt to events and function optimally during external or internal threat contributes to the overall resilience of the organization.
To define business continuity, one must look at all risks that can impact a company's operations.
Top threats to business continuity are:
Global Pandemics
Global pandemics can cause major disruption to company operations, or even shut them down. From employees needing access to remote working tools, to demand and supply chain challenges, to shifting business models (for example, moving from in-store shopping to online and phone ordering with contactless delivery) numerous unprecedented events are likely to arise. The COVID-19 pandemic is an outstanding example of how disruptive a pandemic can be.
Natural Disasters
Nature is unpredictable, and global warming has only served to exacerbate natural phenomena like wildfires, tornadoes, hurricanes, floods, or earthquakes.
Man-made Disasters
Man-made accidents could happen on a disastrous scale. Chemical explosions, factory fires, and gas leaks can be caused by human error. Intentional sabotage may be rare, but it should be considered.
Utility Failures
Sudden Internet disconnections, power failure, loss of communication lines: these are common utility failures that can cause setbacks in operations.
Cybersecurity Attacks
Government agencies, hospitals, technology companies—no organization is safe from malicious attempts to access or damage their systems through the web. While creating a business continuity plan, companies can use Unified Threat Management to mitigate network threats.
---
The Anatomy of Business Continuity
What does it take to establish an effective emergency preparedness or business continuity framework? It might seem overwhelming at first, but starting with something manageable that can be continuously improved is a good action plan for businesses of any size.
An effective business continuity plan should include the following essential elements:
Objectives
What are the objectives and goals of your business continuity plan? Is it to protect and preserve data? Maintain sales and support functions? Identifying what your organization hopes to achieve helps to set out what the plan should cover and how it will be implemented into the relevant aspects of your organization.
Activation Procedure
Setting a continuity plan is important, and having an activation plan is equally necessary. A lack of continuity in business can be a result of not having an action plan.

What sets your business continuity plan in motion?
Who is involved and in what manner?
What resources are available — i.e., backups, workplace recovery facilities?

Identify Critical Functions
In any business, there are the functions that are at the core of survival and some that are tertiary and can be done away with if the need arises. What are the most business-critical applications and systems that you need to maintain? Clearly outlining the priorities will greatly influence what your continuity plan looks like and the steps in the activation procedure. For example, a customer-centric business will prioritize communication, safety, and public relations.
Assumptions and Limitations
In the same way a disaster is unforeseen, it is not possible to completely predict what will be affected and how your plan will hold in the event. Identifying the limits to the extent, duration, and impact of your plan is necessary so that you can create allowances for effective decision-making when the unexpected happens. It will also allow you to set auxiliary plans.
Stand-Down Procedures
A good plan will include markers to identify when the crisis is over and the business is on its way to normal operations. Closing an incident will require a review of the experience, noting the lessons learned and the weak points identified in the business and continuity plan. The creation of relevant resources will be helpful in the future should anything similar take place.
---
The Importance of Business Continuity
A study by insurance provider Swiss Re found that 48 percent of small businesses in the U.S. operate without any type of business continuity plan, yet 95 percent indicated they felt they were prepared. At the same time, the Federal Emergency Management Agency (FEMA) estimates that 40 percent of businesses do not reopen after a disaster, and another 25 percent fail within one year. The underlying factor for this failure rate is business under-preparedness. Having a plan for the fundamentals is the defining factor for whether a business survives for several reasons:
Saves Money
The fact that a continuity plan mitigates the effects of a disaster, means fewer recovery efforts and revenue losses as a result of operational downtime. Having a contingency plan in place also ensures that back up plans and tools are on hand before a crisis occurs. Last-minute purchases and implementations are often more costly.
Saves Time
Having readiness procedures and tools in place means that during a crisis, the organization can move in to implementation mode quickly, instead of trying to plan and implement simultaneously.
Identifies Vulnerabilities
Risk assessments involved in creating a continuity plan identify potential points of failure. For example, if data is stored in only one location and the location dies, your data is lost. Had this vulnerability been identified beforehand, data storage redundancy and/or a cloud back up system could have been established.
Lessens the Impact on a Business
A disaster plan may not be a shield against every circumstance arising from a disaster, but it does prevent the business from taking a major, devastating blow.
Helps to Manage the Company's Reputation
A business that responds quickly and efficiently after a disruption holds a better reputation among the public. A proactive rather than reactive PR plan is always best, ensuring less negative sentiment.
Identifies Essential Remote Tools
Keeping your business remote-ready with solutions like secure network access and unified communication systems is part of a business continuity plan. These ensure a smooth transition to working remotely or working from home.
---
Steps in Business Continuity Planning
The basic steps in business continuity planning are:
Identifying Objectives and Goals
Set out the expectations of your plan, right down to the level of detail, departments to be involved, and expected budgets. Having a benchmark from a business of a similar size and industry can help you identify your priorities and goals.
Choose a Business Continuity Team
Select the people who will work closely with management and control teams to planning and lead in the event of a disaster. Each department should have at least one representative, though the number will be determined by size. Assign responsibilities to each team member and record their contact details.
Conduct a Business Impact Analysis
Impact analysis can provide a better idea of what to expect by detailing scenarios for every level of disaster. Identifying the impact in regards to key business areas and business functions will also illuminate the overlooked areas.
Create an Operations Plan
The goal of a continuity plan is to give businesses the ability to continue business as normally as possible after a disaster. An operations plan should include:

Prevention Strategies
Backup providers to alternative networks can eliminate a crisis, which makes them essential in any plan.
Response Strategies
What should each member of the team do, what steps should be taken in each instance? Plan every response to the scenarios outlined in the impact analysis.
Recovery
These are the steps to be taken in getting the business back to normal after the crisis has been stabilized.

Testing and Training
Fine-tuning your plan through regular training of staff and testing the protocols. This will give you an idea of what works and what needs refinement.
Maintenance
This should include periodic updates of the plan, external reviews from an expert, and additional tests for suggestions and improvements. A business continuity plan should be regularly evaluated and updated.
---
What does a lack of continuity mean in business? A quick study of the COVID-19 pandemic's effects gives a good example of how a disaster can cripple many. Don't be caught off guard, you can ensure your business survives a major disruption by creating a continuity plan. Fusion Connect has a whole host of solutions for business continuity and connectivity. Connect with us today to learn more.
Microsoft Teams
Calling Services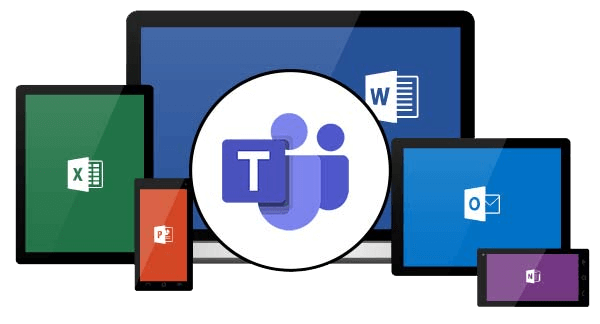 Make calls to mobile devices and landlines through Microsoft Teams with Operator Connect.

Expert insights, exclusive content, and the latest updates on Microsoft products and services - direct to your inbox. Subscribe to Tech ROUNDUP!
Is Your Internet Speed Performing As Promised?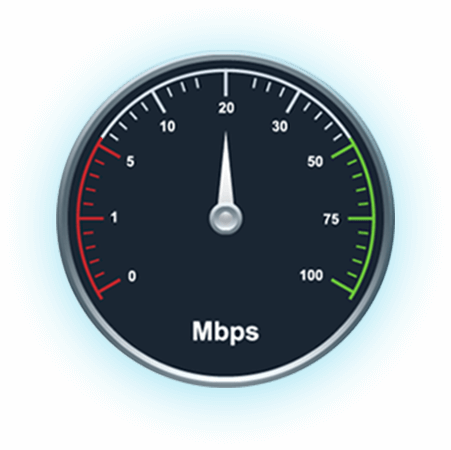 Measure your internet speed and get insight on jitter and latency.